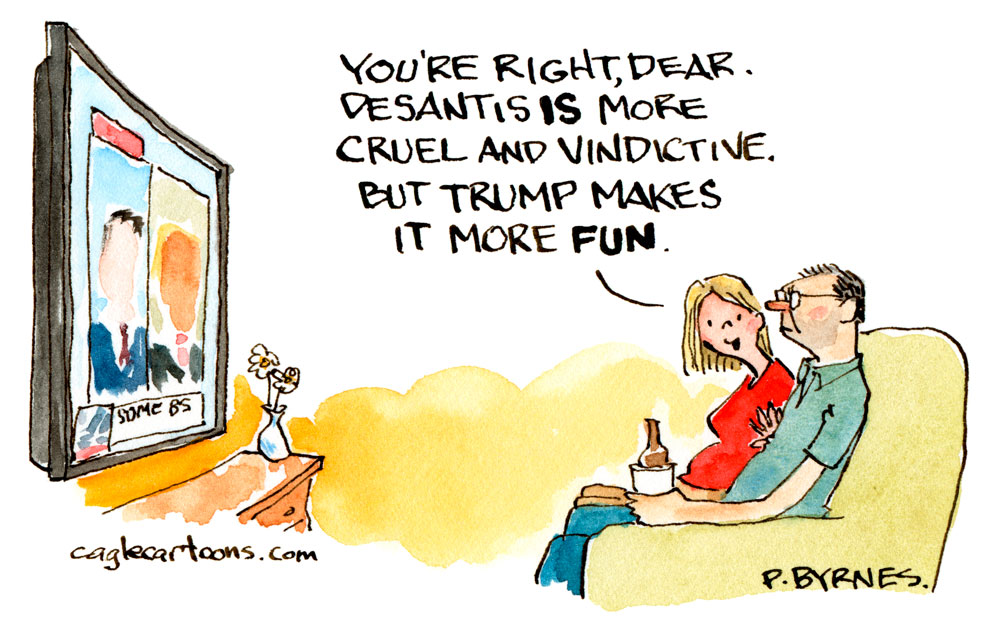 To include your event in the Briefing and Live Calendar, please fill out this form.
Weather: Mostly cloudy with a chance of showers and thunderstorms. Highs in the lower 80s. Northeast winds 5 to 10 mph. Chance of rain 50 percent. Thursday Night: Mostly cloudy with a chance of showers and thunderstorms. Lows in the upper 60s. Northeast winds 5 to 10 mph. Chance of rain 50 percent.




Today at a Glance:
Drug Court normally scheduled for today will not be held.
The Florida Supreme Court releases opinions.
The New College of Florida Board of Trustees, revamped from the DeSantis putsch, meets at 2 p.m. Sudakoff Conference Center, 5845 General Dougher Place, Sarasota. Watch live: https://www.youtube.com/@NewCollegeofFL
Transgender treatment: The Joint Rules and Legislative Committee of the Florida Board of Medicine and the Florida Board of Osteopathic Medicine discusses rules about treatments for transgender minors and adults in light of SB 254, the new law that bars doctors from providing treatments such as puberty blockers and hormone therapy to transgender minors. 2:45 p.m., The Westshore Grand, 4860 West Kennedy Blvd., Tampa.
Uncouth, an open mic night: Join a unique community of creative artists and performers on Thursday nights from 9:30 to 10:30 p.m. in Lee's Garage, Carlton Union Building, Room 261A, 131 E Minnesota Avenue, DeLand, for an event featuring the student community of Stetson University. Uncouth is an "open-mic night" where students can perform their poetry, prose, music, and any other 'artistic' talents. This is a safe space for students to gather with their peers and enjoy the company of other creative minds.




In Coming Days:
Flagler Pride Weekend is on June 10-11 in Palm Coast's Central Park: All applications (Vendor, Sponsor, Volunteer, Speaker, Entertainment) for Flagler Pride Weekend are now open until midnight on May 20th, 2023. No late applications will be accepted or considered. Vendors, apply here. Flagler Pride weekend is scheduled for June 10-12, at Palm Coast's Central Park.
Etymologically: The word today is rootle, as in, "The hogs of half the parish are allowed to rootle up the earth and bones," or this tortured gem from the February 1858 issue of the Atlantic, eons before television's and social media's wastelands, and by an author who must've looked up his OED, which quotes the bit about hogs: "The only bibliothecarian peculiarity in point at present is, a gift to root up, (country boys, speaking of pigs, say rootle; it is more onomatopoeian,) to rootle up the most obscure and useless pieces of information." The article–or rather, maybe the short story–is in the first person. It wanders all over the place: "So much concerning Librarians; a word now about Character." Then: "My predecessor in office had a strong fancy for Numismatology. I have, too." (For a moment I thought it was written by the editor of the magazine at the time, James Russell Lowell. But no.) Read on, and it's a struggle: "Being face to face with me, therefore, my assailant had mastered my right arm, and was clasping my back with his left hand, while his right was over my mouth. So driving back my left elbow, I struck him a sharp and cruel blow in the right side, just above the hip-bone. It is a bad place to strike; I would not hit there, unless unfairly attacked. The sudden pain jerked a groan out of him, and surprised him into slackening his hold; so that I wrenched myself loose, and gave him a straight, heavy, right-hand hit in the nose, sending him reeling against the old chest that came over in the Mayflower, which saved him from a fall." Pretty nonsensical. A rootle of a story.
—P.T.
Now this:

The Live Calendar is a compendium of local and regional political, civic and cultural events. You can input your own calendar events directly onto the site as you wish them to appear (pending approval of course). To include your event in the Live Calendar, please fill out this form.
For the full calendar, go here.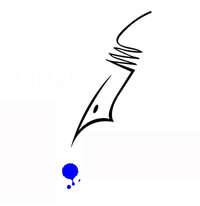 Oh, running on the path through the shady forest on a summer day in the seventies! Diving into the salt water and swimming across to Gjerstadholmen on the other side! The sun shining on the sea-smoothed rocks, turning them almost golden. The stiff, dry grass growing in the hollows between them. The sense of the depths beneath the surface of the water, so dark as it lay in the shadow beneath the mountainside. The fish gliding by. And then the treetops above us, their slender branches trembling in the sea breeze! The thin bark and the smooth, leg-like tree beneath. The green foliage …
–From Karl Ove Knausgaard, My Struggle, Book 2 (2014).