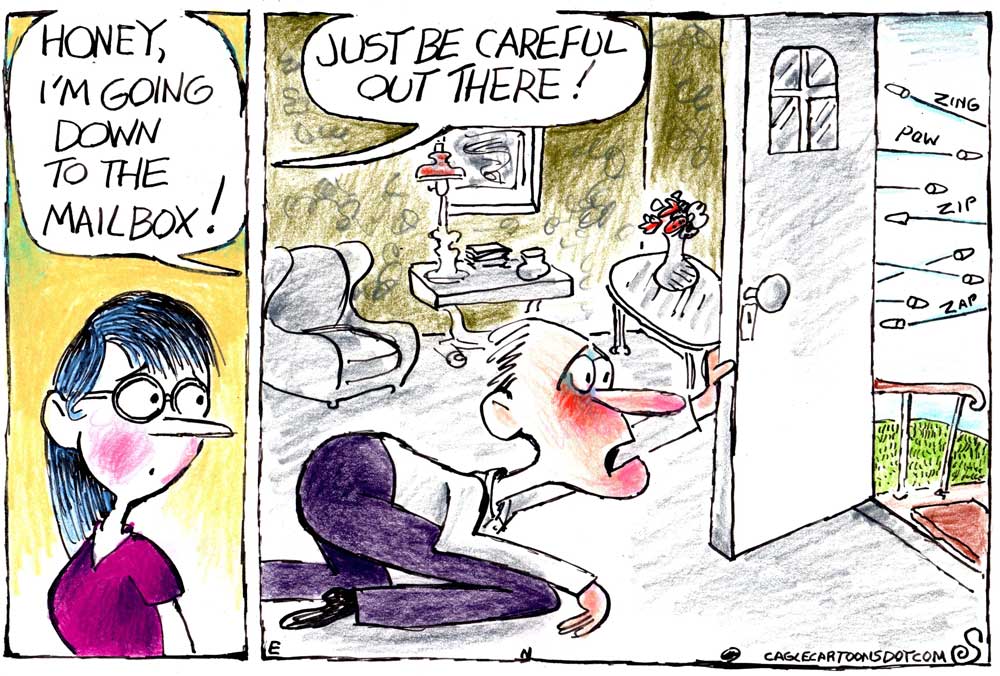 To include your event in the Briefing and Live Calendar, please fill out this form.
Weather: Sunny. Highs in the mid 80s. West winds 5 to 10 mph, increasing to 15 to 20 mph in the afternoon. Monday Night: Clear. Lows in the lower 60s. Southwest winds 10 to 15 mph with gusts up to 25 mph.
Today at a Glance:




It is May Day, otherwise known as Labor Day across the world. 
In Court: Jamier Lee-Bright, facing a third-degree felony charge for shooting and killing his German shepherd, tenders a plea before Circuit Judge Terence Perkins at the county courthouse at 1:30 p.m. It is also Be Kind to Animals Week.
The Flagler County Commission meets at 9 a.m. at the Government Services Building, 1769 E. Moody Boulevard, Building 2, Bunnell. Access meeting agendas and materials here. The five county commissioners and their email addresses are listed here. Meetings stream live on the Flagler County YouTube page.
The Beverly Beach Town Commission meets at 6 p.m. at the meeting hall building behind the Town Hall, 2735 North Oceanshore Boulevard (State Road A1A) in Beverly Beach. See meeting announcements here.
Flagler Beach Flood Outreach: 3 and 6 p.m. at City Hall, 105 South 2nd Street, Flagler Beach. Are you a Flagler Beach resident that has experienced repetitive flood damage due to storms and are you insured by the National Flood Insurance Program (NFIP)? If so, you may be interested in attending an upcoming Flagler Beach Flood Outreach Meeting to see if you would be eligible for a home elevation grant. The same meeting will be held at both 3:00 p.m. and at 6:00 p.m. on Monday, May 1st, 2023 in the City of Flagler Beach Commission Chambers (105 South 2nd St., Flagler Beach, FL 32136). The City of Flagler Beach is working with Quality Engineering and Surveying (QES) consultants to assist Flagler Beach homeowners in obtaining grant funding from FEMA's Flood Mitigation Assistance (FMA) program to raise their homes. This program is intended to reduce or eliminate the risk of repetitive flood damage to buildings and structures insured under the National Flood Insurance Program (NFIP). Prioritization is given to those structures listed as a Severe Repetitive Loss and Repetitive Loss. Cost shares for homeowners will vary depending on the validation of the structure and are pre-determined by FEMA in most cases. If you are interested in learning more, please attend one of the meetings today.
Sunshine and Sandals Resident Orientation: Palm Coast Community Center, 1 p.m. We are inviting all Flagler County Residents Out To Learn "ALL THINGS FLAGLER!!" We have fun as Kim Sunshine discloses Parks & Beaches and which are dog friendly. Trails that can be biked, driven, or walked, plus Social Clubs you can join, Golf clubs, and more. All Attendees Would Agree Our Sunshine & Sandals Social is Fun and Informative. We are excited to say that Flagler County Historical Society will be here to speak on our area's history. So DON'T Miss Out! Bring a spouse, or friend or just come by and make some new ones!




Astronomy Club of Palm Coast Meeting at the Flagler County Public Library, 2500 Palm Coast Pkwy NW, Palm Coast, 6 p.m. Anyone interested in astronomy is welcome. Meeting room is located immediately to the right after entering the library. See the website here.
Nar-Anon Family Groups offers hope and help for families and friends of addicts through a 12-step program, 6 p.m. at St. Mark by the Sea Lutheran Church, 303 Palm Coast Pkwy NE, Palm Coast, Fellowship Hall Entrance. See the website, www.nar-anon.org, or call (800) 477-6291. Find virtual meetings here.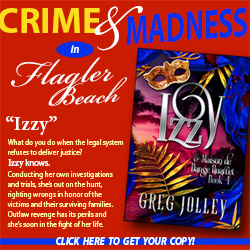 In Coming Days:
Flagler Pride Weekend: All applications (Vendor, Sponsor, Volunteer, Speaker, Entertainment) for Flagler Pride Weekend are now open until midnight on May 20th, 2023. No late applications will be accepted or considered. Vendors, apply here. Flagler Pride weekend is scheduled for June 10-12, at Palm Coast's Central Park.
May 9: Lag Ba'omer Community Bbq at Bing's Landing, 5862 North Oceanshore Boulevard, Palm Coast, 6 p.m. Join the Jewish community of Palm Coast for a party in honor of the holiday Lag Ba'omer! Located on the waterside at the beautiful Bing's Landing park, the celebration will include Fresh, delicious BBQ dinner, Ice cold drinks and L'Chiams, Music, Moon bounce, Drum Circle, Family friendly event, all ages and stages welcome. $10 suggested donation per person. Please RSVP so we can prepare accordingly by clicking <a href="http://chabadpalmcoast.com/bbq">here</a>.
Notably: Odd that Amtrak is only 52 years old, not only because riding it or watching its cars go by makes one immediately feel 50 years older. We do not have the greatest rail service in the world. A Statista ranking has American rail ranking above France's in terms of efficiency. That's very doubtful. You can get anywhere in France by rail. Here' it's an odyssey. But it was only in 1971 that Amtrak was incorporated out of some 18 different rail lines. We could use all 18. SunRail is trying. But it's still expanding too slowly. Stopping in Debary, rather than making it all the way to Daytona Beach, makes no sense. Not a Floridian alive likes I-4. We drive it by necessity, not convenience. I'd rather be sprawled in a train seat, daydreaming as Nabokov did: "The door of the compartment was open and I could see the corridor window, where the wires — six thin black wires — were doing their best to slant up, to ascend skywards, despite the lightning blows dealt them by one telegraph pole after another; but just as all six, in a triumphant swoop of pathetic elation, were about to reach the top of the window, a particularly vicious blow would bring them down, as low as they had ever been, and they would have to start all over again."
—P.T.
Now this: They really should abolish this White House Correspondents' Dinner horror. But here we go.

The Live Calendar is a compendium of local and regional political, civic and cultural events. You can input your own calendar events directly onto the site as you wish them to appear (pending approval of course). To include your event in the Live Calendar, please fill out this form.
For the full calendar, go here.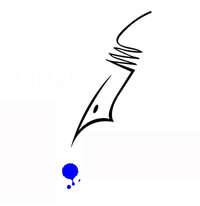 Uscinski's research suggests that by 2020, one-fifth of Americans believed every school shooting was faked. And not just school shootings: virtually all high-profile mass shootings draw doubts about the official narrative. Uscinski says he found that ideologically, people who believe mass shootings are fake "tilt slightly right. But once you account for peoples conspiratorial worldviews, their partisanship isn't much of a predictor of their conspiratorial beliefs." In other words: your psychology, not your politics, is a more consistent determinant of whether you routinely disbelieve official narratives and openly espouse what most of us would consider antisocial false hoods, such as the government planning a murder of twenty-six people in a gun-control-policy gambit. People who expand their list of culprits from the government to the families of the victims are operating on a plane even further removed from pure politics. Lenny Pozner, who lived near Pulse nightclub in 2016, noticed false flag conspiracies spreading online before the gunman who killed forty-nine had even left the premises. In Las Vegas, survivors still in their hospital beds after the 2017 shooting there that killed fifty-eight got onto their phones or laptops to report that they were alive, and found vicious attacks from people calling them "crisis actors."
–From Elizabeth Williamson's Sandy Hook: An American Tragedy and the Battle for Truth (2022).