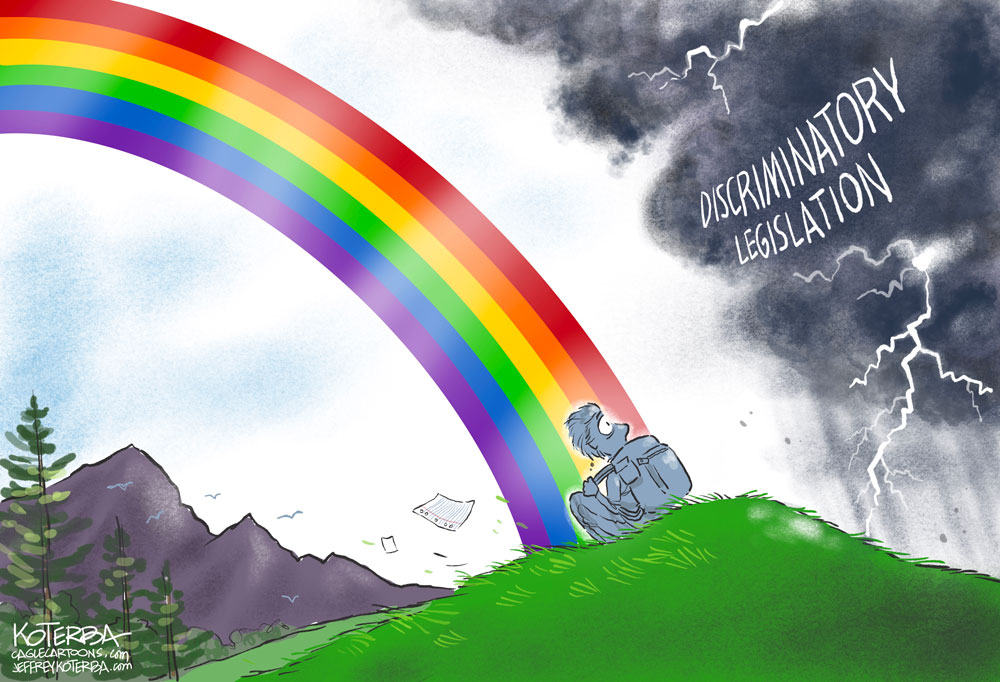 To include your event in the Briefing and Live Calendar, please fill out this form.
Weather: Patchy fog in the morning. Sunny. Highs in the upper 80s. South winds 5 to 10 mph. Friday Night: Clear. Lows in the lower 60s. South winds 5 to 10 mph.




Today at a Glance:
The Scenic A1A Pride Committee meets at 9 a.m. at the Hammock Community Center, 79 Mala Compra Road, Palm Coast. The meetings are open to the public.
Free For All Fridays with Host David Ayres, an hour-long public affairs radio show featuring local newsmakers, personalities, public health updates and the occasional surprise guest, starts a little after 9 a.m. after FlaglerLive Editor Pierre Tristam's Reality Check. This morning, Ayres talks with a reporter who's witnessed innumerable executions, and with Sheriff Rick Staly. The topic: the death penalty. See previous podcasts here. On WNZF at 94.9 FM and 1550 AM.
The Blue 22 Forum, a discussion group organized by local Democrats, meets at 12:15 p.m. at the Palm Coast Community Center. (On Oct. 14 only, it is meeting at the 2nd floor conference room at the Katz and Green Building, 1 Florida Park Drive, Palm Coast.) Come and add your voice to local, state and national political issues.
"Scapino," at Palm Coast's City Repertory Theatre, 160 Cypress Point Parkway, Suite B207 (City Marketplace). The 1974 play is an adaptation of Moliere, set in modern-day Naples, and features a quick-thinking rascal (Scapino) who cleverly manipulates and cajoles everyone into doing exactly what he wants.  There will be tall tales, bad impersonations, ridiculous chase scenes, disgruntled waiters, lovable panhandlers, melodic macaroni, and misbehaving sausages. Tickers are $15 to $20. March 17-19 and March 24-26, Friday and Saturday performances at 7:30 p.m., Sunday performances at 3 p.m. Book tickets here. 
In Coming Days:
Flagler Pride Weekend: All applications (Vendor, Sponsor, Volunteer, Speaker, Entertainment) for Flagler Pride Weekend are now open until midnight on May 20th, 2023. No late applications will be accepted or considered. Vendors, apply here. Flagler Pride weekend is scheduled for June 10-12, at Palm Coast's Central Park.




Michael Butler at AAUW: What is Academic Freedom and Why Does It Matter? American Association of University Women Flagler's April 1 meeting is from 11 a.m. to 1 p.m. at Cypress Knoll Golf and Country Club, 53 East Hampton, Palm Coast. The guest is Dr. Michael Butler, Professor of History Chair of Humanities, Flagler College. The presentation is $5 to attend, $25 with lunch. Please check the website for more information. "It's easy to ridicule Florida, or cite 'Florida Man.' But the Florida of today is the America of tomorrow," Butler told Vanity Fair in an article about Gov. Ron DeSantis's assaults on academic freedom. "If you put these culture wars into context, there's always a bigger issue at play. This time, it's 2024, and Florida is being used as a laboratory for policies and practices concerning higher education that will be unveiled at the national level."
April 15: The University Women of Flagler's general membership meets at 9:30 a.m. at the Hilton Garden Inn, 55 Town Center Blvd., Palm Coast. Guests are welcome. Cost is $17 if paying by check; $18 if paying through this link. The April 15 speaker is Lt. General Mark Hertling, a retired three star general living in Flagler Beach having had global military and other responsibilities on behalf of the United States, positions on Presidential councils and Boards of Directors, a true winner in the sports arena, and an ace commentator on national television news outlets.
Notably: Since 2002 Argentina has had a National Day of Memory for Truth and Justice, falling on this day each year, in commemoration of the victims of the junta that ruled the country and "disappeared" up to 30,000 people between 1974 and 1983. Since Kissinger was secretary of state in 1974, and since Kissinger has never known a terrorist regime he didn't love, he supported the junta, secretly, underhandedly, and so fresh from backing the coup in Chile, with its own mass of disappeared: The Guardian: "Mr Kissinger, who was America's secretary of state, is shown to have urged the Argentinian military regime to act before the US Congress resumed session, and told it that Washington would not cause it "unnecessary difficulties". […] According to a verbatim transcript of a meeting on October 7 1976, Mr Kissinger reassured the foreign minister that he had US backing in whatever he did. "Look, our basic attitude is that we would like you to succeed," Mr Kissinger is reported as saying. "I have an old-fashioned view that friends ought to be supported. What is not understood in the United States is that you have a civil war. We read about human rights problems, but not the context." This 2021 headline over a piece by Charles Pierce in Esquire is about right: "The Fact That Henry Kissinger Is Still Alive Convinces Me That There Is No God."
—P.T.
Now this:
Flagler Beach Webcam:
https://www.youtube.com/live/kYlw-B5iMy8

The Live Calendar is a compendium of local and regional political, civic and cultural events. You can input your own calendar events directly onto the site as you wish them to appear (pending approval of course). To include your event in the Live Calendar, please fill out this form.
For the full calendar, go here.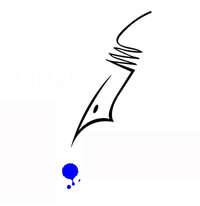 All Europe contributed to the making of Kurtz; and by and by I learned that, most appropriately, the International Society for the Suppression of Savage Customs had intrusted him with the making of a report, for its future guidance. And he had written it, too. I've seen it. I've read it. It was eloquent, vibrating with eloquence, but too high-strung, I think. Seventeen pages of close writing he had found time for! But this must have been before his—let us say—nerves, went wrong, and caused him to preside at certain midnight dances ending with unspeakable rites, which—as far as I reluctantly gathered from what I heard at various times—were offered up to him—do you understand?—to Mr. Kurtz himself. But it was a beautiful piece of writing. The opening paragraph, however, in the light of later information, strikes me now as ominous. He began with the argument that we whites, from the point of development we had arrived at, 'must necessarily appear to them [savages] in the nature of supernatural beings—we approach them with the might of a deity,' and so on, and so on. 'By the simple exercise of our will we can exert a power for good practically unbounded,' etc., etc. From that point he soared and took me with him. The peroration was magnificent, though difficult to remember, you know. It gave me the notion of an exotic Immensity ruled by an august Benevolence. It made me tingle with enthusiasm. This was the unbounded power of eloquence—of words—of burning noble words. There were no practical hints to interrupt the magic current of phrases, unless a kind of note at the foot of the last page, scrawled evidently much later, in an unsteady hand, may be regarded as the exposition of a method. It was very simple, and at the end of that moving appeal to every altruistic sentiment it blazed at you, luminous and terrifying, like a flash of lightning in a serene sky: 'Exterminate all the brutes!'
–From Joseph Conrad's Heart of Darkness (1899).