Today: high upper 80s, low in mid 70s. Details here.
Today's fire danger is moderate. Flagler County's Drought Index is at 453.
The weather in Mount Hagen, Papua New Guinea: high 73, low 58. Details.
Today's document from the National Archives.
The OED's Word of the Day: roister, v..
The Live Community Calendar
Today's jail bookings.
Today's Briefing: Quick Links

Note: all government meetings noticed below are free and open to the public unless otherwise indicated. Many can be heard or seen live through each agency's website.
Friday: Sen. Travis Hutson and Rep. Paul Renner are the guests on Free For All Friday, on WNZF, 9 a.m., with a discussion on redistricting and other legislative matters.
Friday: Buddy Taylor Middle School 7th grade Eagles Dance is at 6:30 p.m. in the Buddy Taylor Middle School cafeteria.
Friday: Kevon Re'mon'te live at Center Stage at European Village, 6 to 9 p.m. The son of the late famous organist, Cornell Muldrow, Kevin Muldrow, who is also known as Kevon Re'Mon'te is the man with the velvet voice. Often times he is said to be the duplication of Nat King Cole. This evening prepare to hear genres such as R&B, Soul, and Jazz. Re'mon'te specializes in dance and soft music that will bring tears to your eyes.
Friday Movie in the Park: "Alexander the Terrible, Horrible, No Good, Very Bad Day" on the big screen in Central Park in Town Center. Admission is free. Bring blankets, chairs and bug spray. 8:40 p.m.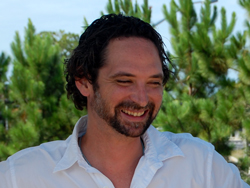 Saturday: At Salvo Art Project in Bunnell, a new show featuring the works of Laura Mongiovi and Michael Kovach: From Gallery owner and curator JJ Graham: "This is a unique show and it has an amazing sense of spirit. Petra and I can't thank our guest artists Laura Mongiovi, Michael Kovach, and the Kids who participated in our Summer Camp enough for allowing us the honor of curating this show, and transforming the gallery into an ark for the creative spirit this work embodies. If you're reading this please don't miss this exhibit. It is incredible inspiring." Musical Guest, Jake Cox. wine & hors d'oeuvres / $ 10 entry fee (kiddos free). Starting at 7 p.m. at 313 Old Brick Rd, Bunnell.
Saturday: Back to School Evening at the Agriculture Museum: Come relax and enjoy the farm at dusk after your first days back at school and stay for dinner too. Visit with the farm animals, take a walk or a hay ride around the farm. Tour our 1890 Farm House. Hamburgers, hot dogs, French fries, and soft drinks will be available for purchase. Name the new calf contest: Put a name in the box to be voted on at the end of the month Night at the Museum. Admission: $5 per person. See the website.
Saturday and Sunday: Softball tournament fund-raiser for the Casey-Dixon family who suffered a house fire in May in the LL-section. Games will begin at 8 a.m. at the Flagler Fairgrounds Softball Field.
Saturday: Daytona Beach's 3rd Annual Community Unity Festival, from 9 a.m. – 10 p.m. This free event, which will include activities for all ages, will be held at Daisy Stocking Park, 555 Mary McLeod Bethune Blvd. in Daytona Beach.

House Committee Approves District Joining Flagler, Volusia, Drips of Lake and St. Johns: or Flagler's 6th congressional districts, the boundaries move significantly south and southwest, away from northern Florida and toward central Florida–the very shift Sen. Travis Hutson and Rep. Paul Renner, each a junior in his new seat, are opposing, because the plan splits St. Johns County. The shift may also be reflective of the weakness of the region's legislative delegation: neither man has pull in his respective house, neither has bargaining chips to deal with.
Boy's mom wants dog that bit him declared dangerous: 8-year-old Rickey Westfall was attacked by a labrador retriever when he was visiting with his family at the home of Jay and Dawn Sweatt in Flagler County, the News-Journal reports. "Now Rickey's parents, Rick and Geri Westfall, are embroiled in a legal fight with the Sweatts to have Bacchus declared dangerous," the paper reports. "If that designation is ordered, it would mean Bacchus must be muzzled whenever he's out of the house or around children. The Sweatts have four children, three of them minors who live with them, so the muzzle would have to be worn constantly if Bacchus is deemed dangerous, said Vincent Lyon, the Sweatts' attorney." (Story paywall-protected.)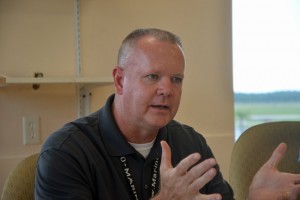 3 Weeks After Announcing His Resignation, Airport Director Roy Sieger Says He's Staying After All: The Hillsborough job Sieger was set to take would have paid him $118,000. His current job pays $101,000, but Deputy County Administrator Sally Sherman said he'd be getting a "salary adjustment"–that is, a raise–and will be placed in the county's senior class retirement system, significantly raising the county's contribution to his retirement pension: that contribution would rise from the 7.26 percent that rank and file employees benefit from to 21.43 for senior management service class employees.
School Bus Depot Building Behind FPC Briefly Evacuated After Worker Reaction from Mysterious 55-Gallon Drums: Workers at the depot were cleaning up an area of the grounds behind the hangar, near a shed, Flagler County Emergency Services Director Kevin Guthrie said at the scene, when they came across nine 55-gallon drums stored there, apparently for many years. An employee opened the lid to one of the drums and took a whiff. "He said he lost his breath for a little bit," Guthrie said.
Another Wave of Break-Ins and Car Thefts in Palm Coast Targets Mostly Unlocked Vehicles: Some of the break-ins could not be properly investigated because the vehicle owners had disturbed the vehicles before the arrival of police. None of the break-ins yielded any arrests.

Circuit Judge J. David Walsh is in juvenile and family law hearings most of the day, starting at 8:30 a.m. in Courtroom 401. County Judge Melissa Moore-Stens and Circuit Judge Michael Orfinger hold various hearings in the morning in Courtrooms 404 and 101. There is reduced courtroom activity in the afternoon.
A foreclosure sale is scheduled for 11 a.m. in the civil department lobby.

Note: Most proceedings below can be followed live on the Florida Channel.

The Senate Reapportionment Committee meets at noon.
The Revenue Estimating Conference discusses general-revenue tax projections. General revenue plays a critical role in funding programs such as education, health care and prisons. Lawmakers use the projections as they make budget decisions. (9 a.m.)
Lobbyists face a Friday deadline for filing reports showing their compensation during the period of April 1 through June 30.

The U.S. flag rises in Havana again as Secretary of State John Kerry leads a delegation at the reopening of the American Embassy in the Cuban capital.
The Iowa State Fair begins, and offers a big stage for all presidential candidates with their eyes on the Iowa caucuses.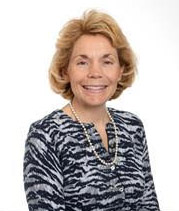 Daytona State College appoints Suzette Cameron director of alumni engagement and special events: Suzette Cameron has been named director of alumni engagement and special events for Daytona State College. With the college since 2008, Cameron became director of campus services at the Deltona Campus in 2012, and previously held the position of deputy chief of campus safety. Since 2014, Cameron has presided over the Alumni Association, volunteering her time to lead a 12-person board to reconnect the college with past graduates. "I am very much looking forward to working with alumni engagement and special events," commented Cameron. "The Alumni Association is committed to a series of engagement initiatives over the coming months, including a networking event with the Southeast Museum of Photography's Alumni Focus 2015 exhibition and a fundraising concert at the News-Journal Center benefiting student scholarships." Cameron holds a B.A. in public administration and a master's in criminal justice/critical incident management from St. Leo University.   Open to anyone who has earned a degree or certificate from the college, membership to the Alumni Association also welcomes anyone who has taken at least one course, as well as transfer students, non-credit and continuing education students. By taking advantage of their free membership, alumni enjoy these benefits:
*All Benefits require a valid DSC Alumni ID card which can be obtained by completing and submitting the Alumni Association Membership form at Alumni.DaytonaState.edu. To become a member or for more information, visit the Alumni Association website or call (386) 506-4506.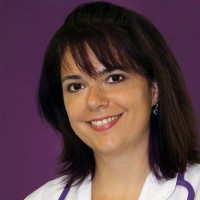 Dr. Amy Coopersmith Launches Amethyst Wellness in Flagler County: Former Flagler County Health Department nurse practitioner, and former Major, U.S. Army nurse Dr. Amy Coopersmith, is pleased to announce she has launched Amethyst Wellness in Flagler County. "I wasn't sure what to do when the health department had to stop its program due to the changes in managed care and I was let go," said Dr. Coopersmith. "But I believe that everything happens for a reason and I decided to pursue my dream and open my own wellness practice." Dr. Amy Coopersmith is a doctorate-prepared family nurse practitioner with more than 20 years of experience in the health care field. She graduated from Georgetown University in 1995 with a Bachelor of Science in Nursing. In 2002, she graduated from the University of San Diego with a Master of Science in Nursing, specializing as a Family Nurse Practitioner. In 2012, Dr. Coopersmith graduated with the Doctor of Nursing Practice degree from the University of Florida. Dr. Coopersmith is Board Certified as a Family Nurse Practitioner from the American Nurses Credentialing Center (ANCC).  She has certifications as a Nutrition and Wellness Consultant, Children's Fitness Specialist and Holistic Nutritional Consultant from American Fitness Professionals and Associates (AFPA).  She has additional training in laser hair removal as well as in the administration of Botox and dermal fillers. Dr. Coopersmith served in the United States Army Nurse Corps for more than 10 years and achieved the rank of Major. She worked as the Primary Care Nurse Practitioner at the Department of Health in Flagler County for eight years and helped launch the Superstriders. She also served as the Healthiest Weight Coordinator for Flagler County. Dr. Coopersmith has a passion to create a wellness environment and believes in preventative healthcare. She is an avid runner and ran the Boston Marathon this past April. Amethyst Wellness LLC has a main objective of preventing and curing chronic disease through lifestyle management. Their goal is to provide patient-centered care to achieve optimal health. Wellness plans are individualized and they offer services based on client needs, limitations and desires. Amethyst Wellness embraces the home health movement by scheduling visits in the client's home. Dr. Coopersmith provides home-based care with flexible appointments available to clients who need physical exams, preventive health care, lifestyle modification, and weight loss counseling.  She also provides laser hair removal, and will soon provide administration of BOTOX® and dermal fillers. She can be reached at 386-503-7950, or online at amethystwellness.com or https://www.facebook.com/AmethystWellness.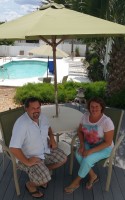 White Orchid Inn & Spa Changes Hands After 19 Years: Owned by Bob and Karen Iaccarino for the past 19 years, The White Orchid Inn & Spa has changed hands and is now owned by Heather and Derek Hodovance. "It feels really good to be following my passion," said Heather Hodovance. "I come from a career in the corporate world, and have enjoyed diving into the world of hospitality and entrepreneurship." The idea to purchase an inn started when the couple was on vacation staying in a 1942 hotel which was for sale in Fort Lauderdale. Heather said to Derek 'I would like to do this' and he told her that she would be great at it. That started the ball rolling and she searched for a year to find a business to purchase. Heather also starting taking classes at eCornell for her Masters certificate in hospitality management. They sold their home in Denver, CO, moved to Flagler Beach, and the sale on the Inn happened two weeks later. Heather credits some local teams and talent in assisting to make the sale possible. Heather found Parkside Realty's CCIM Margaret Sheehan Jones online and she brokered the sale – Heather saw the property in person only once prior to the closing. Intracoastal Bank, with locations in Flagler and Volusia County, funded the first mortgage, and worked with the couple to assist them in setting up SBA (small businesses administration) funding for the second mortgage. "I couldn't imagine a better bank to be partnered with," Heather stated. Now local FPC graduate Sean Palmer of Palmer Studio Architecture and Interiors, has drawn the plans for some upcoming remodeling for their spa and two of their rooms – the Serenity and Flamingo Rooms. The property was originally owned by the Moody family, who built the house in 1945. The Trad family bought it and remodeled the house to the present state in the late 1980's. The White Orchid Inn & Spa was opened by Bob and Karen Iaccarino in July of 1997.  The White Orchid Inn & Spa serves guests from all over the world – recently they've had visitors from the Gulf Coast, Orlando, Palm Coast, St. Augustine, and more. Many stay to get away from the touristy destinations, and most comment on how relaxing, casual, and non-pretentious the staff and the town of Flagler Beach are. All guests receive a full chef-cooked breakfast every morning. Every afternoon, each guest receives one complimentary drink with an appetizer and they are given the opportunity to meet, mingle, and socialize with other guests. "It seems the right people come at the right time and friendships are created," said Heather. As a good community partner would, they have already aligned themselves with non-profits such as the Family Life Center and Christmas Come True. The Inn features ten rooms, a heated mineral pool and a swimming pool. Beach chairs, beach towels, umbrellas and bicycles are supplied. They have a full service spa that offers massage, body treatments, facials, and more. They employ seven full time staff members, as well as 12 therapists that work in the spa. They are located at 1104 S. Oceanshore Blvd. (A1A), Flagler Beach, Florida. They can be reached at 386-439-4944, or online at http://whiteorchidinn.com or https://www.facebook.com/pages/The-White-Orchid-Inn-Spa/158173937558586.

Backers of a ballot proposal to legalize medical marijuana in Florida are moving toward getting a Florida Supreme Court review, with nearly 22,000 valid petition signatures submitted to the state as of Thursday morning. The effort, known as United for Care, needs 68,314 valid signatures before the Supreme Court will consider whether the proposed ballot language meets legal standards. But the number of valid signatures received by the state Division of Elections has grown quickly in recent days — for example, going from 14,758 signatures Monday to 21,977 on Thursday morning. Organizers said July 22 they had sent 100,000 petitions to county elections supervisors, an initial step in validating signatures and passing them along to the state. The effort's political committee, formally known as People United for Medical Marijuana, also reported collecting about $770,000 in July to fuel the effort, with much of the money coming from the law firm headed by prominent Orlando attorney John Morgan. Supporters of legalizing medical marijuana received 58 percent of the vote when they tried to pass a ballot initiative in 2014. But that fell short of the legally required 60 percent to amend the state Constitution. If the Supreme Court signs off on the ballot language, backers would then ultimately need to submit 683,149 valid petition signatures before they could take the issue to voters in 2016. News Service of Florida.
More guns, more co-killings: "The higher the rate of gun ownership in a state, the higher the likelihood of a law enforcement officer being killed, a new study has found.Researchers, writing online in the American Journal of Public Health, used F.B.I. data on the rate of police officer deaths in each state, along with information from the Centers for Disease Control and Prevention on gun ownership rates. From 1996 to 2010, there were 782 homicides of law enforcement personnel, 92 percent of them by gunfire. Responses to domestic disturbance calls resulted in 116 police deaths, 15 percent of the total. Among the 180,000 officers in the eight states with the lowest rates of gun ownership, the homicide rate was 0.31 per 100,000. Among the 183,000 in the 23 states with the highest gun ownership rates, the rate was 0.95 per 100,000. The researchers controlled for race and ethnicity, poverty rates, educational level and other factors." From The Times.
Historically strong El Niño likely to mean wet Florida winter: The National Oceanic and Atmospheric Administration on Thursday announced that El Niño, an abnormal warming of the equatorial eastern Pacific, will be among the strongest on record, with higher ocean temperatures projected to last at least until early spring. Temperatures in the tropical Pacific stand at 3.6 degrees Fahrenheit above average, a level reached only three times since 1950, when records began being kept, said Mike Halpert, deputy director of NOAA's Climate Prediction Center. […T]he phenomenon has already restrained the development of hurricanes in the Atlantic and is likely to continue to do so. And they said it is likely to bring more rain and cooler temperatures to the southeastern United States." From the Sun-Sentinel.

Palm Coast Construction and Development Progress Reports:
The following is an update of ongoing construction and development projects in Palm Coast, through Aug. 5: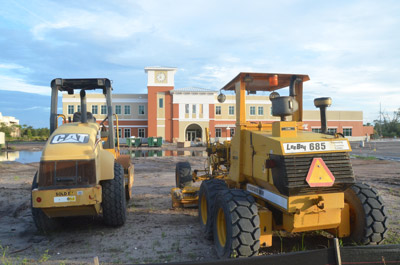 Palm Coast Parkway Six-Laning is 86 percent done: Widening on the north side of the parkway almost complete. Landscape irrigation work continues. Signage installation is complete. Milling and Resurfacing of Roadway has begun. FPL completed installation of light poles and fixtures along the south side of the roadway.
Holland Park, 26 percent done: Continuation of installation of new water main.
Palm Coast City Hall at Town Center, 82 percent done: Installation of drywall on interior walls, mechanical duct work & VAV damper installation, electrical conduit rough-in and fire sprinkler piping are all 98% complete. Painting of interior and exterior walls continues. Floor tile in bathrooms continues. Mechanical system startup occurred. Parking lot curbing completed. Irrigation installation began. See ongoing images of construction here.
Colechester Drive Bridge, 32 percent done: Bridge deck being removed, curbing on all sides has been removed.
County's I-95 Interchange Matanzas Woods Reclaim Water, 25 percent done: Contractor has installed approximately 1,000 ft. of reclaim water main total installed 5,000 ft. to date.
Palm Harbor Parkway Roadway Extension, 6 percent done: Contractor working on submittals and coordinating utility work with FPL & ATT.
Island Walk Shopping Center Phase 1, 90 percent done: Adjustments were made to the 12″ water main behind the Bealls building due to Stormwater conflicts with the 12″ water main. The existing manhole was cored and the first run of gravity main was installed near Starbucks entrance.
Shops at Pine Lakes Convenience Store, 95 percent done: Concrete form for the meter and backflow assemblies are in place.
Old Kings Road Force Main – Master Pump Station, 10 percent done: Clearing crew on site removing trees.

Road and Interstate Construction: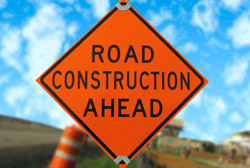 Palm Coast:
Old Kings Road Lane Closures: On Monday and Tuesday, Aug. 17 and 18, motorists and other travelers should expect lane closures on Old Kings Road in the vicinity of the Matanzas Woods Parkway intersection. A single lane will remain open at all times. From Friday, August 21, through Sunday, August 23, motorists and other travelers should expect lane closures on Old Kings Road and Matanzas Woods Parkway in the vicinity of the Matanzas Woods/Old Kings Road intersection. A single lane will remain open at all times.
Complete Road Closure on Old Kings Road: On Wednesday and Thursday, Aug. 19 and 20, motorists and other travelers should expect a complete road closure on Old Kings Road and Matanzas Woods Parkway in the vicinity of the Matanzas Woods intersection. Matanzas Woods Parkway will be closed at Bird of Paradise allowing eastbound traffic to Matanzas High School only. Travelers heading south on Old Kings Road at the U.S. 1 intersection will be notified that Old Kings Road is open to local traffic only. Old Kings Road will be closed at the Forest Grove Drive intersection allowing northbound traffic to Matanzas High School only.
Road Closure Note: The northbound lane of S. Old Kings Road from Town Center Boulevard going north approximately 2.5 miles will have a moving lane closure starting Monday, July 27. The lane closure will be from 7 a.m. to 5 p.m. weekdays and will continue for approximately three weeks. A flagman will direct traffic.
Lane closures to begin July 27 on South Old Kings Road in Palm Coast: The northbound lane of S. Old Kings Road from Town Center Boulevard going north approximately 2.5 miles will have a moving lane closure starting Monday, July 27. The lane closure will be from 7 a.m. to 5 p.m. weekdays and will continue for approximately three weeks. A flagman will direct traffic. This lane closure is needed to allow a City contractor to clear the right-of-way along the roadway in preparation for an upcoming wastewater system project.
Lane closure planned for Palm Coast Parkway July 26 through August 7: Beginning Sunday, July 26, motorists and other travelers should expect a lane closure along Palm Coast Parkway between Florida Park Drive to just west of Cypress Point Parkway. The lane closure will occur in two phases. From 7 p.m. Sunday, July 26 through 7 a.m. Friday, July 31 one eastbound lane will be closed, and one eastbound lane will remain open. From 7 p.m. Sunday, August 2 through 7 a.m. Friday, August 7 one westbound lane will be closed and one westbound lane will remain open. Motorists are encouraged to watch for flaggers and work zone signs. The lane closures are required in order for the contractor to perform milling and paving operations. Weather conditions and other unforeseen circumstances could alter work schedules.
Matanzas Woods Parkway closed: Matanzas Woods Parkway is closed until early August for construction of the Interstate 95 interchange. The portion of Matanzas Woods Parkway that spans I-95 will be reconstructed to accommodate four single-lane ramps for on and off access to the interstate. Other improvements include the widening of the interstate to accommodate new acceleration and deceleration lanes, wet detention ponds adjacent to the roadway, sidewalks, lighting, overhead signs and landscaping. Project details are available and regularly updated at http://www.matanzas95interchange.com. The detour map is available here.
Palm Coast Parkway between Cypress Point Parkway and Florida Park Drive. IMPACTS: Lane shifts and closures will occur and this may cause traffic congestion on this already busy roadway. Most construction work will occur between 9 p.m. and 7 a.m. though weather and unforeseen issues may adjust the schedules. This project will be complete by December 2015.
Flagler County Road 302 is Closed to all but local traffic as repaving began on June 7 and the roadway will be closed to all but local traffic. Others will be required to detour around County Road 302 using State Road 100. The roadway will be closed for 90 days, or until early September.
Palm Coast's Colechester Lane bridge to be closed July 7 through Sept. 4:  A detour will be established taking travelers over the Colorado Drive bridge instead. Signs will be posted directing motorists to the Colorado Drive bridge. The City of Palm Coast strives for safe construction zones. The City asks for the cooperation and patience of residents as this important bridge improvement project is completed. For more information, contact Palm Coast Customer Service at 386-986-2360.
Volusia: I-4 Widening from SR 44 to east of I-95, Monday and Friday, 7:00 a.m. – 5:00 p.m., Eastbound/Westbound shoulder closing. Sunday through Thursday, Eastbound and Westbound lane closures as needed from 8 p.m. to 6 a.m. Thursday, 9:00 p.m. – 5:30 a.m. EB road closure between Canal St./SR 44 and I-95 with detour at US 92 exit ramp.Motorists should be aware of traffic shifts near Canal St./SR 44.
County Road 304 Project Map and Description

Click on the links for more details:
Back to School Immunization, required by schools, available at the Flagler County Health Department from August 10 through August 21, Monday through Friday from 8 a.m. to 11 a.m. and 1 p.m. to 3 p.m. on a walk-in basis. For further information, please call: 386-437-7350 ext. 2224.
Aug. 17: Flagler County School Board member Janet McDonald hosts a town hall meeting at the Palm Coast Community Center from 6:30 to 8:30 p.m.
August 29: Flagler Chapter of the NAACP Hosts Annual Freedom Fund Banquet, 6 p.m. at the Ocean Ballroom of the Hammock Beach Resort, 200 Ocean Crest Drive, Palm Coast. The branch boasts of fine dining, dancing, and music provided by Darnel Butler & Xpression.
Sept. 28: Bunnell's State of the Art Water Treatment Facility Grand Opening and Ribbon Cutting at 100 Utility Drive (directly across the street from the Flagler County Government Services Building), from 4 to 6 p.m.
Oct. 6: The Flagler County School Board holds a town hall meeting at the Government Services Building.
Flagler County is now accepting applications for the Fall 2015 Citizens Academy. Classes will be held on Thursday evenings from 5 to 8 p.m. beginning September 10 for nine weeks. For more information, click this link or go to flaglercounty.org/academy.

Comment of the Day (From the Comment Section):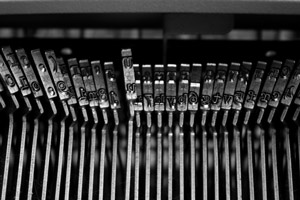 From Jim Crow Speaks, in "Citing High Costs and an Arrest, Council Says No to a Fence Around Ralph Carter Park": "This is comical "the trouble in the area is the blacks cutting thru the white property owners properties." Whites have been cutting through and down peoples properties for centuries, but once again when a white person gets a little uncomfortable America must be taken back or it's the end of the world. It's called be responsible put up your own fence and no trespassing signs and then call the police they're your friends remember established to protect you whites from the blacks so utilize them it's the law they have to cooperate. See how dumb that sounds, these people are crying over petty things imagine if the whole system was set up against their very existence they would pack up and move to Gilligan's Island." Reply to Jim Crow Speaks here.
Cultural Coda:
The great Baldassare Galuppi: Sonata N0. 5 in C Major, Vadim Chaimovich
From the Grove dictionary: "There are about 130 known keyboard sonatas by Galuppi, and other compositions may yet be uncatalogued. The majority are in undated manuscripts, so his role in shaping the genre in the 1730s and 40s is obscure. None of the sonatas was published before 1756, and he wrote such works even late in life (Passa tempo al cembalo is dated 1785), yet the graceful, ornamented style of many works seems to have more in common with keyboard styles of a period before 1750. The European vogue for Italian keyboard sonatas (almost all opera composers wrote them) among an amateur audience rested in their undemanding technical requirements and ingratiating style. Galuppi's own virtuosity as a keyboard player is not the focus. There is much idiomatic keyboard writing, with broken chords, scales, motifs shared between hands and the like. About half of the sonatas are in a single movement, while others follow the two- or three-movement arrangement of Alberti or the fast–slow–fast organization of the opera sinfonia and concerto. Binary movements predominate and most sonatas are in major keys. The texture is generally thin and homophonic, with a singing soprano line, clear and regular phrasing and characteristic gestures and motifs reminiscent of aria types, particularly in slow ornamental movements. At times the writing is rhapsodic and developmental. The figuration mimics a variety of styles, from string genres to the French overture and German preludes."