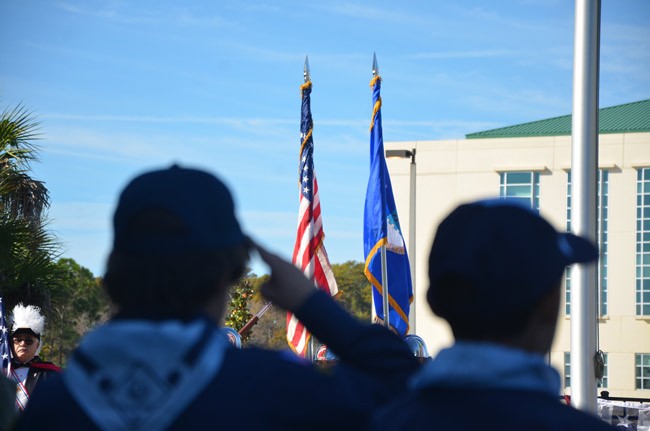 Today: high in upper 80s, heat index 98 to 102, low in mid-70s. Details here.
Today's fire danger is moderate. Flagler County's Drought Index is at 380 (-14).
The weather in Thurso, Scotland: high 55, low 47. Details.
Today's document from the National Archives.
The OED's Word of the Day: highbinder, n..
The Live Community Calendar
Today's jail bookings.
Today's Briefing: Quick Links

Note: all government meetings noticed below are free and open to the public unless otherwise indicated. Many can be heard or seen live through each agency's website.

The Palm Coast City Council meets in workshop at 9 a.m. at city offices, City Marketplace. Council members face a relatively short agenda, but only because it will be spending the bulk of the morning–and possibly into the afternoon–on a review of the general fund budget for next year. The rest of the agenda includes an amendment to the Town Center lease with the Palm Coast Arts Foundation–which is getting ready to break ground on a pavilion there–and the annual tally of property taxes paid by property owners in the Old Kings Road special taxing district, in place to repay the city for its road expansion there. This year's total assessment: $240,000, including $10,000 from Walmart, which is holding on to its land at the south end of the road, neat State Road 100, but has not yet set a date for when it will build, if it builds. Palm Coast Holding's assessments are substantially higher than those of Walmart in the taxing district.

The Flagler County School Board meets for a public hearing to set next year's property tax rate, which amounts to a slight tax increase of about 4 percent. The rate is set by state legislators, but enacted by the local school board. See the details. 5:15 p.m. in boatrd chambers at the Government Services Building.
The Flagler County Economic Opportunity Council is scheduled to meet at 2 p.m. to review bids to revamp the county economic development department's website. As is often the case, the council, created under the guise of transparency, has not posted any background on the meeting, nor specified its exact location other than that it's in "Bldg. #2" at the government services complex.
Visit historic and interesting Flagler County sites with Bill Ryan as your guide today. The bus leaves at 10 a.m. from the Holden House, 204 East Moody Boulevard, Bunnell, and returns at 2:30 p.m. The cost is $15 per person which does not include lunch at Bull Creek Fish Camp. To make reservations or for information call 386-439-5003.
Prayer Chain at the Flagler Beach Pier: Starting at 6:30 p.m., for Perry Cohen and Austin Stephanos, the two 14 olds missing off the Volusia County coast since Friday, when they took a 19-foot boat into the Atlantic.
Road Closure Note: The northbound lane of S. Old Kings Road from Town Center Boulevard going north approximately 2.5 miles will have a moving lane closure starting Monday, July 27. The lane closure will be from 7 a.m. to 5 p.m. weekdays and will continue for approximately three weeks. A flagman will direct traffic.

Whistleblower Suit Against Sheriff Proceeds as Judge Rejects Latest Attempt to Dismiss It: Circuit Judge Michael Orfinger turned down Sheriff Jim Manfre's latest attempt to dismiss a whistleblower suit against him. The order puts the case on track for trial next year, in the thick of Manfre's re-election campaign, and echoes a related action against him through the state ethics commission that Manfre intends to fight. Linda Bolante, the finance director at the sheriff's office from July 2000 to the end of March 2014, filed both matters against the sheriff, and is reportedly considering a third filing against him before the Florida Bar.
In Flagler Sheriff's Race, It's Déjà Vu All Over Again As Fleming and Pollinger Join Forces Against Manfre: Don Fleming, who first won the office in 2004 and held it for eight years, is running again, reviving what has been the county's longest and bitterest rivalry in politics and setting up what could potentially be the third electoral confrontation with Manfre. That's assuming either Manfre or Fleming make it out of their respective primaries. Fleming is a Republican. Manfre is a Democrat. Both will be bringing considerable baggage to the race, along with a likely dose of voter fatigue with their two names.
County and Bunnell Join Schools and Palm Coast's Higher Taxes, Flagler Beach Holds Line: But the increases are generating almost no opposition, in large part because they are tied to benefits taxpayers can see: raises for teachers and cops, additions of firefighters (three this year at the county, three more next year), restoring reserves decimated during the recession, and so on.
Flagler Airport director Roy Sieger is leaving: The News-Journal notes the departure of the director who's held his position over seven years. He's going to head the Hillsborough County Aviation Authority. (Story paywall-protected.)
The Palm Coast Observer has revamped its website to make it more mobile-friendly. Check it out.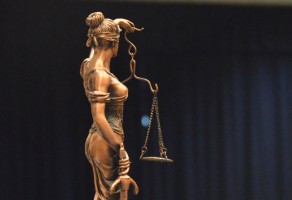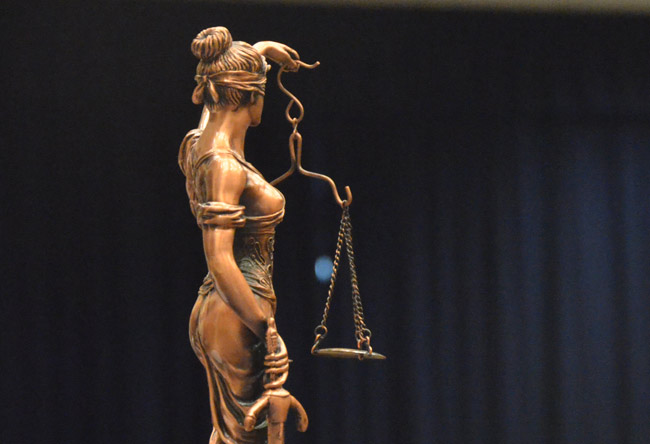 Circuit Judge J. David Walsh holds two dozen pre-trials starting at 8:45 a.m. in Courtroom 401, followed by probation violation and sentencing hearings. County Judge Melissa Moore-Stens holds some 45 arraiugnments starting at 8:45 a.m. in Courtroom 101, followed by various hearings–show-cause, pre-trial, probation violation–at 11 a.m.

Note: Most proceedings below can be followed live on the Florida Channel.

Jacksonville power plant: The state Public Service Commission takes up a proposal by Florida Power & Light to buy and, ultimately, shut down a coal-fired power plant in Jacksonville. FPL contends that the $520.5 million deal would lead to eventual savings for customers. FPL entered into a long-term contract in 1988 to purchase power from the Cedar Bay plant, but the utility argues it can now generate electricity at a lower cost than what the contract requires it to pay. As a result, it would buy and shut down the plant at the end of 2016. But the proposal has met opposition from critics such as the Florida Industrial Power Users Group, which has described the $520.5 million cost as an "inflated, overstated sum." (9:30 a.m.)
Emergency NATO meeting over ISIS: For only the fifth time in the organization's 70-year history, NATO is holding a meeting to talk strategy on countering the threat posed by ISIS.
President Obama today becomes the first American president to address the congress of the African Union in Ethiopia. He then returns to Washington.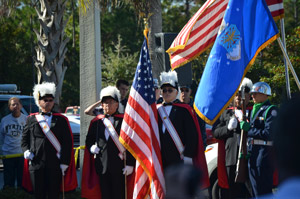 Nominate Your Favorite Veteran of the Year: All veterans deserve high praise, but Flagler County is looking for nominations for Veteran of the Year. The award will be presented to a living Flagler County veteran who has not only served his or her country with honor, but has used the leadership skills and abilities learned in the military to improve the Flagler County community through selfless volunteer service. Nominations will be accepted from Aug. 1 through Sept. 30. The Veteran of the Year Committee – a subcommittee of the Flagler County Veteran's Appreciation Day Committee – will review all nominations and select the Veteran of the Year. The award will be presented at an expanded Veteran's Day Ceremony, held at the Government Services Building. The nominee must: be resident of Flagler County; be a living veteran of one of the five Armed Forces of the United States, including Reserve or National Guard, or a United States Merchant Marine; have demonstrated outstanding patriotism, leadership, and service as a veteran and a volunteer in the community or civic service; and, be awarded for a single act or for continuous service. Previous recipients of the award will not be considered. Nominations must be postmarked no later than Sept. 30, and may not exceed three typewritten pages. The nomination must include a resume of no more than two pages with a minimum font size of 11 points that includes: periods of military service and branch of one of the five Armed Services or USMM; military awards and decoration; membership in nationally recognized veteran's organizations; membership in community or civic organizations; community or civic organization awards or special recognition; and, the nominees address, telephone number and email if available. A one-page typewritten nomination statement, maximum 250 words, that describes why the individual being nominated should be selected as the Flagler County Veteran of the Year should be provided along with the resume. Proof of military services is also required through either a DD214 or verification by a nationally recognized veteran's organization. Mail nominations to: Flagler County Veteran's Service Office, Attn: Veteran of the Year, 1769 E. Moody Blvd. – Building 2, Bunnell, FL 32110.

For Transgender Americans, Legal Battles Over Restrooms: "Access to public restrooms has been a divisive issue in past civil rights struggles. During the 1950s, African-Americans challenged Jim Crow laws that barred them from so-called white restrooms. […] It may seem inconceivable today that people on the forefront of those struggles were dismissed, mocked and shunned for years. Yet each was a hard-fought victory. […] Lawmakers in Florida, Minnesota and Texas have introduced similar "bathroom bills," which transgender activists have fought with a smart social media campaign — #WeJustNeedToPee. They showed how incongruous transgender men and women looked, standing next to non-transgender people in the restrooms lawmakers were insisting they use. None of those bills passed. […] Before coming out as transgender in April 2014, Gavin wrestled with depression and anxiety. After he confided in his mother, who was supportive, he sought medical treatment for gender dysphoria and legally changed his name. He began the last school year as Gavin, with little notice at first. Initially, in consultation with his principal and teachers, he decided to use the nurse's restroom in school, rather than a gender-specific one, because he wanted to see how classmates would react to his transition. Soon, though, feeling that most students were supportive or unfazed, he received permission to use the boys' room, and did so for seven weeks last fall without any problem. But when word of this reached parents in the community, many were incensed. In response, a Gloucester County school board member, Carla Hook, introduced a resolution in November stipulating that access to locker rooms and restrooms "shall be limited to the corresponding biological genders, and students with gender identity issues shall be provided an alternative appropriate private facility." From a Times editorial.
Fossil fuel companies impose more in climate costs than they make in profits: "There's been a lot of work recently trying to quantify carbon risk. A new contribution to that conversation was just released by Chris Hope and colleagues at the University of Cambridge Judge Business School: "Quantifying the implicit climate subsidy received by leading fossil fuel companies." It attempts to put a number on the carbon risk facing the world's top 20 fossil fuel companies, the ones most directly vulnerable to a price on carbon. The results suggest that those companies are in a perilous situation. Hope took a fairly simple approach: He multiplied the carbon emissions embedded in the companies' products by the "social cost of carbon," i.e., the net economic, health, and environmental cost of a ton of carbon dioxide. He ran the calculation for data from 2008 to 2012 and took the results as a rough proxy for the level of carbon risk facing each company. (See the technical addendum below for more details on this calculation.) The results are pretty startling. To wit: "For all companies and all years, the economic cost to society of their CO2 emissions was greater than their after‐tax profit, with the single exception of Exxon Mobil in 2008" (my emphasis). In other words, if these fossil fuel companies had to pay the full cost of the carbon emissions produced by their products, none of them would be profitable. It's even worse for pure coal companies, for which "the economic cost to society exceeds total revenue in all years, with this cost varying between nearly $2 and nearly $9 per $1 of revenue." Total revenue, Hope and colleagues note, represents "employment, taxes, supply purchases, and indirect employment" — everything that coal companies contribute to the economy. It turns out the costs they impose through carbon emissions are larger than all those contributions combined. (For oil and gas companies, carbon costs generally range from 10 to 50 percent of total revenue.)" From Vox.
American Literature's Most Epic Road Trips: A Map: "I am a freak for the American road trip. And I'm not alone, as some of this country's best writers have taken a shot at describing that quintessentially American experience. "There is no such knowledge of the nation as comes of traveling in it, of seeing eye to eye its vast extent, its various and teeming wealth, and, above all, its purpose-full people," the newspaper editor Samuel Bowles wrote 150 years ago in Across the Continent, arguably the first true American road-trip book. The [] map is the result of a painstaking and admittedly quixotic effort to catalog the country as it has been described in the American road-tripping literature. It includes every place-name reference in 12 books about cross-country travel, from Mark Twain's Roughing It (1872) to Cheryl Strayed's Wild (2012), and maps the authors' routes on top of one another. You can track an individual writer's descriptions of the landscape as they traveled across it, or you can zoom in to see how different authors have written about the same place at different times."
Lewis Black on Donald Trump, from 2012: still as fresh as ever

Palm Coast Construction and Development Progress Reports:
The following is an update of ongoing construction and development projects in Palm Coast, through July 24:
Palm Coast Parkway Six-Laning is 84 percent done: Widening on the north side of the parkway 90% complete; remaining sections of the 1st lift of asphalt paving completed this week. Landscape irrigation work continues. Signage installation is complete. Milling and Resurfacing of Roadway to begin Sunday Night. All new water mains have passed bacteriological testing and application for acceptance has been sent to Florida Department of Environmental Protection.
Royal Palms Parkway Improvements: 100 percent done. Punch list items concluded.
Holland Park, 24 percent done: Installation of new underground sanitary, stormwater piping
and structures continues.
Palm Coast City Hall at Town Center, 76 percent done: Installation of drywall on interior walls, mechanical duct work & VAV damper installation, electrical conduit rough-in and fire sprinkler piping are all 98% complete. Painting of interior and exterior walls continues. Floor tile in bathrooms continues. Early Power Inspection complete and approved, anticipating FPL to set meter this week. See ongoing images of construction here.
Colechester Drive Bridge, 25 percent done: Contractor and City staff met and discussed the directional drill plan. The directional HDPE pipe was fused and drilling has started. Demolition on the east side seawall and sidewalk continues. preparations are underway to move a utility water main.
County's I-95 Interchange Matanzas Woods Reclaim Water, 25 percent done: Contractor has installed approximately 1,000 ft. of reclaim water main total installed 5,000 ft. to date.
Palm Harbor Parkway Roadway Extension, 6 percent done: Contractor working on submittals and coordinating utility work with FPL & ATT.
Island Walk Shopping Center Phase 1, 90 percent done: An 8″ insert a valve was installed on the water main behind the north west corner of the old Bealls store to isolated water main and adjust where storm water conflicts with the 8″ water main location.
Shops at Pine Lakes Convenience Store, 90 percent done: The Pump Station panel has been set and is ready for startup testing.
Walmart Addition, 30 percent done: A new Grease Interceptor has been installed replacing the old one outside the new building addition.
Old Kings Road Utilities Work, 85 percent done: Pressure testing of new water main has passed.

Road and Interstate Construction: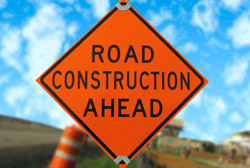 Palm Coast:
Lane closures to begin July 27 on South Old Kings Road in Palm Coast: The northbound lane of S. Old Kings Road from Town Center Boulevard going north approximately 2.5 miles will have a moving lane closure starting Monday, July 27. The lane closure will be from 7 a.m. to 5 p.m. weekdays and will continue for approximately three weeks. A flagman will direct traffic. This lane closure is needed to allow a City contractor to clear the right-of-way along the roadway in preparation for an upcoming wastewater system project.
Lane closure for Palm Coast Parkway beginning July 22: Beginning at 8 p.m. Wednesday, July 22, and running through 7 a.m. Friday, July 24, motorists and other travelers should expect a lane closure along eastbound Palm Coast Parkway beginning at Old Kings Road to the CVS Pharmacy. One eastbound lane will remain open. The lane closure is required in order for the contractor to install a mainline water pipe across Palm Coast Parkway.
Lane closure planned for Palm Coast Parkway July 26 through August 7: Beginning Sunday, July 26, motorists and other travelers should expect a lane closure along Palm Coast Parkway between Florida Park Drive to just west of Cypress Point Parkway. The lane closure will occur in two phases. From 7 p.m. Sunday, July 26 through 7 a.m. Friday, July 31 one eastbound lane will be closed, and one eastbound lane will remain open. From 7 p.m. Sunday, August 2 through 7 a.m. Friday, August 7 one westbound lane will be closed and one westbound lane will remain open. Motorists are encouraged to watch for flaggers and work zone signs. The lane closures are required in order for the contractor to perform milling and paving operations. Weather conditions and other unforeseen circumstances could alter work schedules.
Matanzas Woods Parkway closed: Matanzas Woods Parkway is closed until early August for construction of the Interstate 95 interchange. The portion of Matanzas Woods Parkway that spans I-95 will be reconstructed to accommodate four single-lane ramps for on and off access to the interstate. Other improvements include the widening of the interstate to accommodate new acceleration and deceleration lanes, wet detention ponds adjacent to the roadway, sidewalks, lighting, overhead signs and landscaping. Project details are available and regularly updated at http://www.matanzas95interchange.com. The detour map is available here.
Palm Coast Parkway between Cypress Point Parkway and Florida Park Drive. IMPACTS: Lane shifts and closures will occur and this may cause traffic congestion on this already busy roadway. Most construction work will occur between 9 p.m. and 7 a.m. though weather and unforeseen issues may adjust the schedules. This project will be complete by December 2015.
Flagler County Road 302 is Closed to all but local traffic as repaving began on June 7 and the roadway will be closed to all but local traffic. Others will be required to detour around County Road 302 using State Road 100. The roadway will be closed for 90 days, or until early September.
Palm Coast's Colechester Lane bridge to be closed July 7 through Sept. 4:  A detour will be established taking travelers over the Colorado Drive bridge instead. Signs will be posted directing motorists to the Colorado Drive bridge. The City of Palm Coast strives for safe construction zones. The City asks for the cooperation and patience of residents as this important bridge improvement project is completed. For more information, contact Palm Coast Customer Service at 386-986-2360.
Volusia: I-4 Widening from SR 44 to east of I-95, Monday and Friday, 7:00 a.m. – 5:00 p.m., Eastbound/Westbound shoulder closing. Sunday through Thursday, Eastbound and Westbound lane closures as needed from 8 p.m. to 6 a.m. Thursday, 9:00 p.m. – 5:30 a.m. EB road closure between Canal St./SR 44 and I-95 with detour at US 92 exit ramp.Motorists should be aware of traffic shifts near Canal St./SR 44.
County Road 304 Project Map and Description

Click on the links for more details:
Nominate Your Veteran of the Year: Flagler County government is taking nominations from Aug. 1 through Sept. 30 for the veteran of the year. Nominations must be mailed in to the county. Click here for details.
Back to School Immunization, required by schools, available at the Flagler County Health Department from August 10 through August 21, Monday through Friday from 8 a.m. to 11 a.m. and 1 p.m. to 3 p.m. on a walk-in basis. For further information, please call: 386-437-7350 ext. 2224.
All Summer: Free Breakfast and Lunch for All Flagler County Children Through Seamless Summer Freeding
All Summer: Flagler Sheriff's Police Athletic League (P.A.L.) Offers Free Summer Activities for Youth .
July 27: The River to Sea Transportation Planning Organization Meets in Palm Coast from 5-7 p.m. to receive public input on the 2040 Long Range Transportation Plan. The meeting will be held at Palm Coast's Hilton Garden Inn, 55 Town Center Blvd. Specifically, the River to Sea TPO is holding the public meeting to solicit input on the draft Cost Feasible Project List.For more information, contact Pamela Blankenship at

[email protected]

or 386-226-0422 ext. 20416, or visit http://www.r2cmobility2040.com.
August 6: Fund-raiser for the Casey-Dixon family who suffered a house fire in May in the LL-section, from 5 p.m. to 9 p.m., Dinner at Sonny's Bar-B-Q in Palm Coast: portion of the proceeds made that night will be donated to the family.
August 15-16: Softball tournament fund-raiser for the Casey-Dixon family who suffered a house fire in May in the LL-section. Games will begin at 8 a.m. at the Flagler Fairgrounds Softball Field.
Saturday, Aug. 15: Daytona Beach's 3rd Annual Community Unity Festival, from 9 a.m. – 10 p.m. This free event, which will include activities for all ages, will be held at Daisy Stocking Park, 555 Mary McLeod Bethune Blvd. in Daytona Beach.

Comment of the Day (From the Comment Section):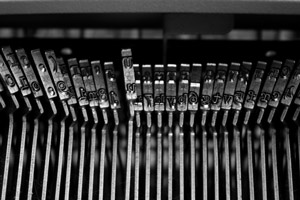 Dazed and Confused, in "At Olustee State Park, Confederacy Wins One As Plan For Union Monument Is In Retreat": "And we wonder why people are so disillusioned and confused about patriotism, nationalism and religion. Yeah, that's the answer lets celebrate war. It's like a grownups live version of the "Call of Duty" video game We're all nothing but a bunch of imperfect humans acting like we're so great, proud and superior over one another so much that we white wash whatever it is we think should be determined as valid or historic. Holocaust museums, civil war reenactments etc, let someone bring up US slavery and your a race baiter. Attention war hawks if you don't love your neighbor (not just the person who only believes what you believe) as you love yourself that God you claim to worship explicitly tells you "live by the sword, die by the sword. If one truly believes their life rest in the hands of the Almighty they would run from the celebration of warfare and the spilling of human blood if they believe their God will fix it all in the end, not the government nor the north or south." Respond to Dazed and Confused here.

Cultural Coda:
One Great Plays Another: Willie Nelson plays Django Reinhardt's Great "Nuages"