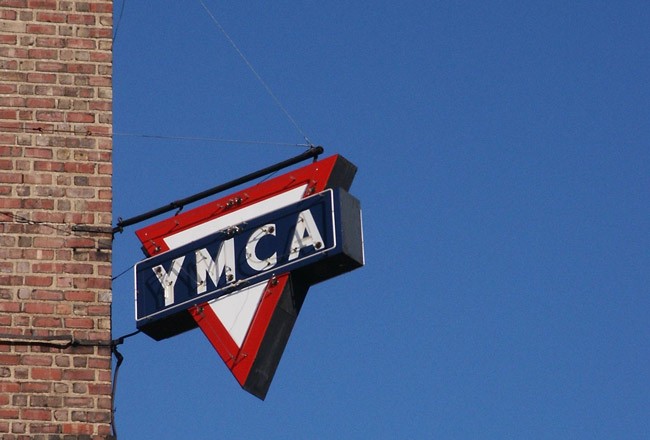 Today's weather: sunny, damn hot, high of 92, low 74. Details here.
Today's fire danger is Low. Flagler County's Drought Index is at 490
The weather in Murmansk, Russia: high 49, low 38. Details.
The OED's Word of the Day: fall-back, n.
The Live Community Calendar
Today's jail bookings.
Today's Briefing: Quick Links

Note: all government meetings noticed below are free and open to the public unless otherwise indicated.

The Flagler County School Board meets in workshop and in a regular meeting at 3 and 6 p.m. The workshop includes a presentation of the deal the district worked out with the YMCA to take over the money-hemorrhaging Belle Terre Swim and Racquet Club, a plan first discussed by Adult Education Director Kevin McCarthy in March and in April. In this case, School Board attorney Kristy Gavin will be presenting the draft partnership agreement. Also during the workshop, Diane Dyer will discuss the district's strategic plans and goals. On the regular meeting agenda, Gavin is again before the board to get ratification of the board's agreement and settlement with the Southern Poverty Law Center, which had sued the district three years ago over disciplinary measures that disproportionately targeted black students. The board agreed to settle two weeks ago. Read the settlement here. The district, as part of that agreement, will also rework its district disciplinary committee. In personnel appointments, Larry Nelson will be appointed permanent transportation director, filling the position that was held by the late Bruce Preece. Both meetings, at the Government Services Building's board chambers, air live on the web here.

The Palm Coast City Council meets at 9 a.m. at the Palm Coast Community Center. The council is expected to approve an agreement with the Lassiter Transportation Group to further study Florida Park Drive traffic issues that have been bedeviling residents along the road, though the council itself is not convinced there's a problem that can effectively be addressed there without possibly creating other traffic problems elsewhere. The cost of the study is around $42,000. The meeting is otherwise uneventful. It airs live on Palm Coast TV. The full agenda is here.
See Also:

The Bunnell Planning and Zoning Board meets at 7 p.m. at Bunnell City Hall. On the agenda: approval of a site plan for a self-storage business called Stor-It to be located at 3700 E. Moody Boulevard, and a site plan for yet another Dollar General, this one to be located at 1100 County Road 305, near the intersection with County Road 302. Dollar General's developer is hurrying to get that site plan approved ahead of the expiration of Flagler County's moratorium on impact fees, in October. The agenda is here. The meeting takes place at 201 West Moody Boulevard, in the chambers meeting room.
The Flagler County Affordable Housing Advisory Committee meets at 8:30 a.m. in the Government Services Building's Financial Services Conference Room, Third Floor.

GTM Research Marineland Lecture: This lecture series is held on the 3rd Tuesday of the month from 10 to 11 a.m. at the GTM Research Reserve Marineland Field Office, 9741 N Oceanshore Blvd in the town of Marineland. The series is designed to help inform the public about their coastal natural world. This month, Gary Raulerson, Ph.D., assistant manager at the GTM Research Reserve will discuss "Mangroves in Northeastern Florida." Dr. Raulerson earned his Ph.D. from Louisiana State University, where his research involved examining differences in decomposition by snails and crabs in natural and restored mangrove forests in South Florida. These events are FREE so space is limited and reservations are requested. Reservations can be made online or call 904.823.4500. Free and Open to the Public.
The Rotary Club of Flagler County has an installation dinner tonight at the Hilton Garden Inn, with cocktails at 6 p.m., dinner at 7 p.m., speeches and installation thereafter. By invitation only.
Florida Association of Counties 2015 Conference: Flagler County commissioners are expected to attend the annual junket, which runs from June 16 to the 19th, and this year takes place at Sawgrass Marriott Resort, 1000 PGA Tour Boulevard, Ponte Vedra Beach.
Volunteers Sought for Flagler Beach Boards: Flagler Beach government is seeking two volunteers to serve on its Personnel Advisory Board, and one volunteer to serve on its Economic Development Task Force. The city invites applicants to fill out an application form at its website, or you can click here for the application, which you can then send in or fax in to the city. The address is on the form. You can also scan it and email it in. Contact City Clerk Penny Overstreet for more information: (386)-517-2000 x233

County Rips Into Palm Coast Government Over Shackled Airport Water Deal: In a stretch of 20 minutes of strikingly sustained and universal criticism, County Administrator Craig Coffey and three of the four county commissioners present at their meeting Monday evening took turns lambasting the city administration of Jim Landon for "holding hostage" an agreement between the city and the county on water connections provided by the city at the county-owned airport. Various developments at the airport are dependent on those connections.
Flagler Government Embraces Socialized Medicine in Striking Drug Deal with Canadian Rx Company: The plan is expected to save the county 50 percent on its prescription drug costs, while employees may have access to some drugs without co-pay. The savings to taxpayers would be generated through significantly lower costs to the county's share, based on a comparison between medications CanaRx offers and those that the county clinic provides—only generics are available through the clinic. Based on Mousty's calculations and 2014 numbers, employees using CanaRx would have saved $19,290 in co-pays, while the plan would have saved the county $145,784 in claims to Florida Blue. That's assuming 100 percent participation, which the county does not expect up front.
Flagler County's Tourist Development Board is short of grant money: The TDC has less than $6,000 left for special events grants, though the Maya at the Playa conference organizer, who is requesting $10,000, appears before the TDC board Wednesday. "Matt Dunn, vice president for tourism development at the Flagler County Chamber of Commerce, said he plans to ask the TDC to look at increasing the funding available for special events to help conference organizers," the News-Journal reports. (Paywall protected)
Robert Snyder Jr. selected as Flagler County Health Department Administrator: The Flagler County Commission approved the appointment Monday, replacing Patrick Johnson. The News-Journal's Matt Bruce reports: "County officials rubber-stamped Snyder's appointment at the behest of Florida Surgeon General and Secretary John Armstrong. Armstrong sent the board a letter on June 3 urging commissioners to support his choice for the new Flagler County health administrator, calling Snyder the "best candidate" and an "asset" for the state Health Department as well as Flagler County." (Paywall protected)
1,200 Customers in Palm Coast's P-Section Lose Power Due to Underground Cable Issue: Power went out around 1:30 for some customers, and at 2 p.m. for many others. It was restored at 3 p.m.
Accenting His First Name, Dissing His Last, Jeb Bush Finally Declares for 2016: Monday's much-ballyhooed event ended months of speculation about Bush's entree into what is expected to be a crowded Republican primary field, something he noted in his half-hour remarks interrupted frequently by applause and cheers of "We love Jeb!"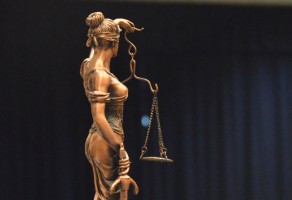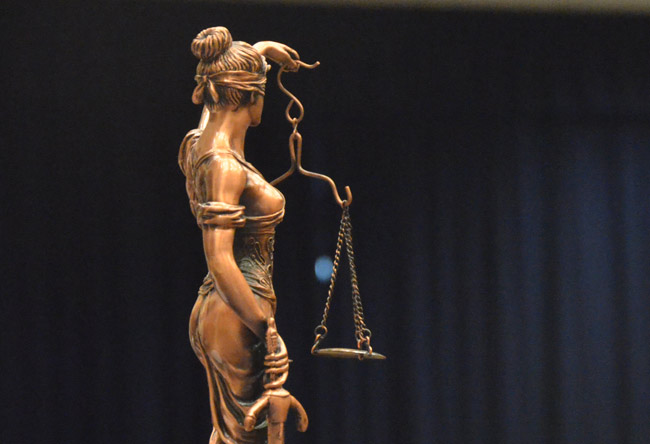 Circuit Court Judge J. David Walsh holds what's expected to be the multi-day trial of Giuseppe Verdone, who faces kidnapping, aggravated battery, armed robbery, and armed burglary charges stemming from his alleged car-jacking of a Chinese restaurant delivery driver in 2013, and his driving out of state with an underage girl. The trial started with jury selection Monday. Opening arguments are set for this morning at 9 a.m. in Courtroom 401. (See a fuller story here.)

Note: Most proceedings below can be followed live on the Florida Channel.

The Senate Health Policy Committee is scheduled to meet and could consider a series of health-care bills passed by the House. (9 a.m.)
The Senate Appropriations Committee is scheduled to meet. (2 p.m.)
The Strategic Planning Committee of the state university system's Board of Governors will meet and receive a presentation from Michigan State University Dean Donald Heller about higher-education affordability issues. (1 p.m., University of South Florida, Marshall Student Center, Tampa.)

Benghazi House Committee meets again: Sidney Blumenthal, the former New Republic writer and friend of the Clintons, is scheduled to testify about the emails he sent Hillary Clinton when she was secretary of state.
Donald Trump is, alas, expected to kick off his latest self-publicity tour by announcing that he is running for the 2016 presidency. The Times notes: "His financial disclosure forms, required of all candidates for president, will be closely read if he decides to run. Mr. Trump calls himself a billionaire, but some have questioned that."
George Wendt, Norm on "Cheers," stars in a series set in Boston called "Clipped," starting tonight, 10 p.m. TBS.

Women's World Cup: Today teams play their final group games, with Switzerland v. Cameroon (5 p.m., FoxSports2), Ecuador v. Japan (5 p.m., FoxSports1), Nigeria v. USA (8 p.m., Fox) and Australia v. Sweden (8 p.m., FoxSports1). In the Copa America, it's Argentina v. Uruguay (7:30 p.m., BeInsports1) and Paraguay v. Jamaica (5 p.m., BeInSports). Italy and Portugal play a friendly match at 2:30 p.m. (BeInSports.)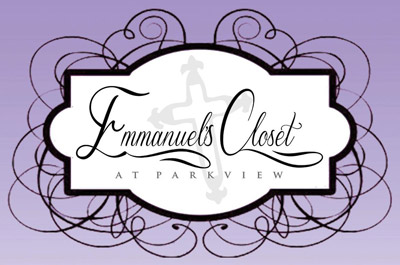 Emmanuel's Closet to Host First Annual Flagler Fashion Show: Emmanuel's Closet will be hosting the first annual Flagler Fashion Show on Wednesday, July 22 from 6 to 9 p.m. at the Italian American Social Club at Palm Coast at 45 Old Kings Rd N, in Palm Coast. "This event is going to be fun for the whole family," said Brandi Fowler, founder of Emmanuel's Closet. "We encourage everyone to come out and support such an essential cause. Our local community is important to us, and we think this show will be a great way to bring everyone together." The fundraising event includes dinner, dessert, raffles, a silent auction, dancing, photos and other activities. The models in the fashion show will be wearing clothes that have been donated to Emmanuel's closet. Dinner tickets are $50 and all proceeds benefit Emmanuel's Closet, a local mission that provides free clothing to Flagler children and families in need. Sponsor opportunities are also available, and range from $15 to $2,000. For more information contact [email protected] or join the event on Facebook at https://www.facebook.com/events/1416065075384168/ Emmanuel's Closet opened in 2012. It provides free clothing and basic necessities to children ages 0-18 years of age, single mothers, families in need of a hand up, seniors, and even homeless men and women in Flagler County. Clothing is donated from local families in Flagler County and then redistributed to other local families who need a hand up. This mission assists over 13,000 people per year in our county. They are located at 1000 Palm Coast Pkwy SW, Unit 107 and are open to the public on the second and fourth Saturdays of each month from 10 a.m. to 2 p.m. and by appointment on Wednesdays. For a private appointment, or to view their calendar, please visit their website. Other businesses or missions wishing to learn how they can partner with the clothing closet can email Brandi Fowler at [email protected] or message the mission on Facebook at https://www.facebook.com/EmmanuelsCloset. The closet also facilitates private group shopping appointments by request.

District's prescribed fires protect homes and businesses: Lightning from intense thunderstorms recently has increased concerns about wildfires. Early June is a critical time for wildfire because conditions have been getting drier since April and lightning, which encourages fire to start and spread, has been prolific. Electronic imagery from the U.S. Department of Interior Bureau of Land Management (USDI BLM) indicates lightning has struck St. Johns River Water Management District lands hundreds of times. Seven of these strikes started fires. However, only two of those fires got beyond a tenth of an acre in size because they struck in places where prescribed burns had been conducted previously. "Managing the threat of wildfire begins with preparation," said Steven R. Miller, the District's bureau chief of land management. "Preparation in our case means prescribed burning to reduce fuels. Once a fire starts, prompt response is critical and tools like the lightning maps from the USDI BLM help us look for fires early. The mapping helped us find several fires that were in their infancy stage." Public and private land managers periodically conduct prescribed burns to imitate nature but with less risk of property loss and more savings to taxpayers. Some studies show that controlling a wildfire can cost five times more than the expense of a prescribed burn. Periodic prescribed fires protect neighboring private property from destructive wildfires, but not without some temporary inconveniences. Smoke and ash travel with the wind and can occasionally find their way to residential areas. Great care is taken to minimize this temporary inconvenience. "This spring, in preparation for wildfire season, the District has conducted 64 prescribed fires covering 20,000 acres," Miller said. Prescribed fires, also called controlled burns, help prevent wildfires by burning off fuels that naturally build up over time, while also helping to control the growth of woody shrubs. Other benefits include restoring and maintaining natural communities, perpetuating fire-adapted plants and animals, cycling nutrients, controlling tree diseases and opening scenic vistas. Throughout Florida's history, fires have occurred naturally due to lightning strikes, and burned for days and traveled many miles. Each spring and summer, this scene repeated itself in a natural process needed by the plants and animals of the pinewoods, which were accustomed to those frequent fires and which depended on fire for their survival. Without fire, these communities change; the plants and animals unique to the original habitat maintained by fire may be lost. Today, because of highways, homes, businesses and public safety, such wildfires can no longer be allowed to burn freely. To achieve the effects of natural fires on lands, prescribed fires are intentionally set under very strict conditions, including specific weather conditions, types of vegetation, and staffing and equipment needs. For information about District lands and their management, visit the District's website at or follow the District on Facebook to learn when and where District prescribed fires take place.
Embry-Riddle Teams to Compete in This Year's Air Race Classic: Teams from Embry-Riddle's Daytona Beach Campus will represent the university in the 2015 Air Race Classic (ARC), a four-day flight competition for female pilots that begins June 22. Pilot and captain Nancy Snyder and co-pilot Emmy Dillon will lead the Riddle Racer Gold Team. Snyder was co-pilot of the team that finished first in the collegiate category and second overall in last year's Air Race Classic. For the first time, a second Daytona Beach team will compete in this year's race. Pilot Sarah Wendt and co-pilot Abigail Pasmore are designated as the Riddle Racer Blue Team. Both teams will be supported by Embry-Riddle Daytona Beach personnel: Jack Haun, Director of Fleet Aircraft Maintenance, and a large meteorology team led by Associate Professor Debbie Schaum and Assistant Professor Dr. Shawn Milrad. The women were selected for this prestigious competition by Embry-Riddle College of Aviation administrators on the basis of their piloting skills, their competitive spirit and their knowledge of aviation, safety, navigation, meteorology and crew resource management. Both teams will fly Cessna 172 aircraft from the university's fleet. The Embry-Riddle teams will compete against 53 other teams from around the world, including 17 teams from other universities. This year's race begins at Stafford Regional Airport in Fredericksburg, Va., on June 22. The racers must navigate and check into airports in 10 cities on the 2,500-nautical-mile route, completing their journey in Fairhope, Ala., on June 25. Embry-Riddle racers have delivered impressive performances in the Air Race Classic over the years. A Daytona Beach team has participated every year since 2007, finishing four times as the No. 1 team in the collegiate division, and has finished as high as No. 2 in the overall competition twice. Nancy Snyder is from Wellington, Fla. She is earning a B.S. in Aeronautical Science and working as a flight instructor at the Daytona Beach Campus. Her teammate Emmy Dillon is pursuing a B.S. in Human Factors Psychology and a minor in Flight Operations. This year she was elected team captain of the Daytona Beach Eagle Flight Team. She is from Springfield, Va. Abigail Pasmore hails from Southampton, England. She recently graduated from Embry-Riddle with a B.S. in Aeronautical Science and is a flight instructor at the Daytona Beach Campus. Her teammate, Sarah Wendt, originally from Jupiter, Fla., graduated from Embry-Riddle in 2011 with a B.S. in Aeronautical Science and is now completing a B.S. in Aviation Maintenance Science. She is a flight instructor at the Daytona Beach Campus. Follow both Daytona Beach teams during the Air Race Classic on Facebook at https://www.facebook.com/riddleracers. Other schools fielding teams in the Air Race Classic are Indiana State University, Jacksonville University, Kansas State University, LeTourneau University, Liberty University, McGill University, Purdue University, Quincy University, Southern Illinois University-Carbondale, Texas State Technical College, University of North Dakota, Vaughn College and Western Michigan University.
Bunnell Elementary Receives 2015 National Healthy Schools Silver Award: Bunnell Elementary received the 2015 National Healthy Schools Silver Award for leading comprehensive health, physical activity, and wellness efforts during the 2014-2015 school year. The Alliance for a Healthier Generation will recognize Bunnell Elementary with the National Healthy Schools Award for transforming its environment into a healthier place at the Leaders Summit this fall. To earn the Award, Bunnell Elementary improved its nutrition and wellness services and physical activity programs to meet or exceed stringent standards set by the Alliance for a Healthier Generation's Healthy Schools Program. The Healthy Schools Program provides schools guidance, professional development, access to national experts and evidence-based resources and tools to help them create and sustain healthy school environments. Schools are eligible for Bronze, Silver or Gold National Healthy Schools Awards based on their level of achievement. The Alliance's Healthy Schools Program has helped more than 28,000 schools increase quality physical activity, health education and healthy eating. As a recipient of the Silver Award, Bunnell Elementary has implemented trainings and programs in the area of School Health and Safety, Health Education, Physical Activity Programs, Nutrition and many others. See more at http://besbullpups.com. The Alliance launched its Healthy Schools Program in 2006 with funding from the Robert Wood Johnson Foundation. To become a healthier place for students to learn and staff to work, any school in the United States can enroll and receive assistance and support, at no cost. Find out more at HealthierGeneration.org.

Palm Coast Construction and Development Progress Reports: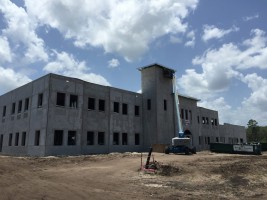 The following is an update of ongoing construction and development projects in Palm Coast, through June 5:
Island Walk Shopping Center (Former Palm Harbor Shopping Center), 80 percent done: A 3rd Grease Interceptor has been installed behind the new buildings on the west end of the project. Three sewer wyes have been installed to serve the Grease Interceptors.
Palm Coast Parkway Six-Laning is 77 percent done: Widening on the north side of the parkway continues. Landscape irrigation work continues. Contractor dug up road at night on 5/28/15 to locate obstacles and clear the path for the 12″ water tie from Cypress Point Pkwy into the new 16″ water main on Boulder Rock Drive. The new 16″ coming from the west to Old Kings Rd is being prepared for tie in of the 12″ direct bury crossing of Old Kings
road to the median of Wendy's, some of this work will be done at night.
Royal Palms Parkway Improvements, 97 percent done: Substantial Completion walkthrough 6-3.Rymfire intersection raised median 95%.
Holland Park, 18 percent done: Rough grading of site.
Palm Coast City Hall at Town Center, 51 percent done: Installation of drywall of interior walls, mechanical duct work installation, electrical conduit rough-in and fire sprinkler piping continues. Installation of exterior windows and exterior wall trim continues. Grading and layout for parking area has begun. See ongoing images of construction here.
Shops at Pine Lakes Convenience Store, 65 percent done: The package Pump Station has been set and plumbing continues. Contractor has installed the Force main into the existing manhole on Wynnfield Drive. The road lane closure for the manhole core to install the force main was completed
and the road has been repaired.
Walmart Addition, 30 percent done: Construction of new addition continues.

Pope Francis' Climate Change Encyclical Just Leaked. Here's What It Says: "According to the lengthy draft, which was obtained and published by L'Espresso magazine, the Argentinean pope will align himself with the environmental movement and its objectives. While accepting that there may be some natural causes of global warming, the pope will also state that climate change is mostly a man-made problem. "Humanity is called to take note of the need for changes in lifestyle and changes in methods of production and consumption to combat this warming, or at least the human causes that produce and accentuate it," he wrote in the draft. "Numerous scientific studies indicate that the greater part of the global warming in recent decades is due to the great concentration of greenhouse gases…given off above all because of human activity." The pope will also single out those obstructing solutions. In an apparent reference to climate-change deniers, the draft states: "The attitudes that stand in the way of a solution, even among believers, range from negation of the problem, to indifference, to convenient resignation or blind faith in technical solutions." The leak has frustrated the Vatican's elaborate rollout of the encyclical on Thursday. Its release had been planned to come before the pope's trip to the US, where he is due to address the United Nations as well as a joint meeting of Congress." From Mother Jones.
Poll: Bernie Sanders surges to within striking distance of Hillary Clinton in New Hampshire: "Sen. Bernie Sanders (I-VT) insists he's in the Democratic presidential race to win — not just to force Hillary Clinton to the left. That's a big long shot, but new polling from Morning Consult suggests that he's within striking distance of Clinton in one key early primary state: New Hampshire. While Hillary is still ahead by double digits with 44 percent of the vote, Sanders garners 32 percent. All other contenders — including Joe Biden, who's unlikely to run at this point — trail far behind." That said, Bernie is much further behind in Iowa and South Carolina. From Vox.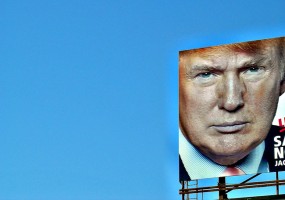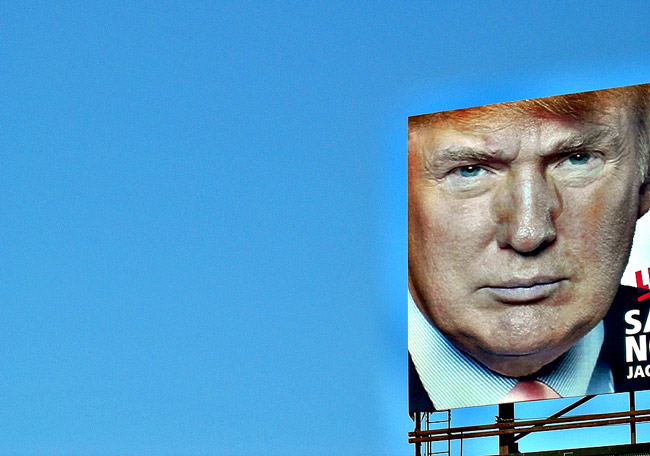 Garish Tastes, Awful Hair: Donald Trump Is America: "He's the king of bad taste in a country that loves bad taste. And all the candidates (him included) are pygmies anyway. Go, Donald! Who are these jacklegs, highbinders, wirepullers, mountebanks, swellheads, buncombe spigots, boodle artists, four-flushers, and animated cuspidors offering themselves as worthy of the nation's highest office? Do they take us voters for fools? Of course. But are they also deluded? Are they also insane? Are they under an illusion that they have the qualities to make a good or even adequate president? Do they imagine they possess even one such quality? Clinton, Bush, Walker, Sanders, Rubio, Paul, O'Malley, Christie, Perry, Biden, Santorum, Cruz, Chaffee, Graham, Jindal, Webb, Pataki, Kasich, Gore, Fiorina, Huckabee, Warren, Carson, and Trump. That's not a list of presidential candidates. That's a list of congressionally appointed members of a bipartisan blue-ribbon commission named to look into a question of pressing national importance such as "paper or plastic?"" P.J. O'Rourke in the Daily Beast.
London Bakery forced to appeal for fewer requests after 'Lego Cake' goes viral: "A London bakery has been forced to make a public appeal for people to stop contacting them after making a cake out of edible Lego bricks. The South East London bakery 'Cupcakes by SJ', posted on Facebook after being flooded with requests for similar cakes as to an image of one which went viral. The colourful cake was created for a wedding and gathering over 140,000 likes and 69,000 shares on Facebook in a matter of days from the bakery's page." From the UK Independent.
Larry Wilmore on Rachel Dolezal: She's like a climate-change denier:
When the NRA Stood for Something: "Following the enactment of the the National Industrial Recovery Act (NIRA), the National Recovery Administration (NRA) was established on June 16, 1933 in an effort by President Franklin D. Roosevelt to assist the nation's economic recovery during the Great Depression. The passage of NIRA ushered in a unique experiment in U.S. economic history—the NIRA sanctioned, supported, and in some cases, enforced an alliance of industries. The National Recovery Administration (NRA), created by a separate executive order, was put into operation soon after the final approval of the act. The administration was empowered to make voluntary agreements dealing with hours of work, rates of pay, and the fixing of prices. Patriotic appeals were made to the public, and firms were asked to display the Blue Eagle, an emblem signifying NRA participation." From the National Archives.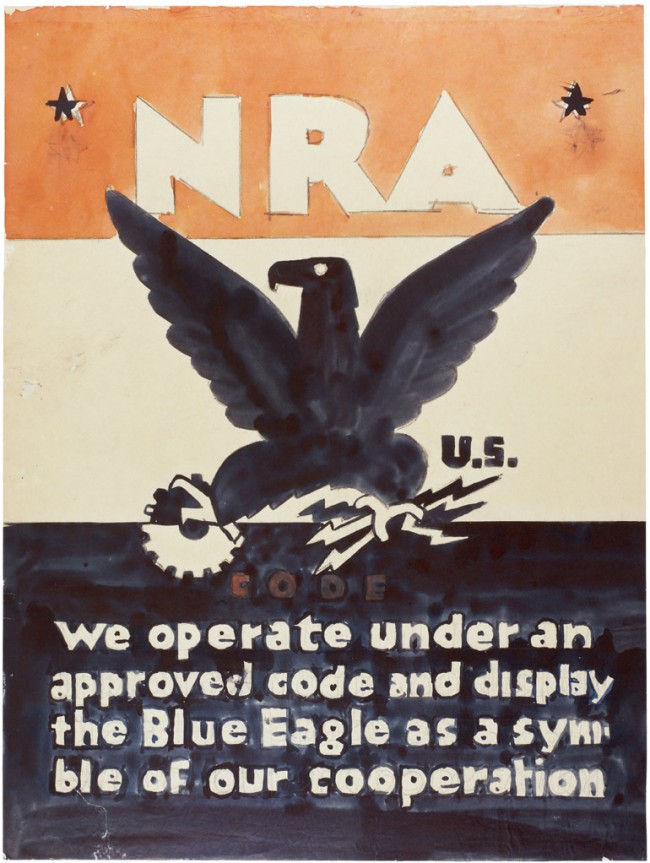 Road and Interstate Construction: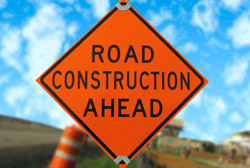 Palm Coast:
Palm Coast Parkway at I-95 Closed: From 9 p.m. Wednesday, June 10 through 7 a.m. Thursday, June 11, motorists and other travelers should expect eastbound and westbound lane closures along Palm Coast Parkway on the I-95 overpass between the I-95 southbound on ramp and the I-95 northbound exit ramp. A lane will remain open eastbound and westbound. These lane closures are required for the contractor to perform barrier wall operations.
Matanzas Woods Parkway closed: Matanzas Woods Parkway is closed until early August for construction of the Interstate 95 interchange. The portion of Matanzas Woods Parkway that spans I-95 will be reconstructed to accommodate four single-lane ramps for on and off access to the interstate. Other improvements include the widening of the interstate to accommodate new acceleration and deceleration lanes, wet detention ponds adjacent to the roadway, sidewalks, lighting, overhead signs and landscaping. Project details are available and regularly updated at http://www.matanzas95interchange.com. The detour map is available here.
Lane closure for Palm Coast Parkway June 8-12: The lane closures along Palm Coast Parkway and Boulder Rock Drive are set for 8 p.m. Monday, June 8, to 7 a.m. Friday, June 12. The northbound thru lane on Boulder Rock Drive from Palm Coast Parkway will be closed and traffic will be shifted into the southbound lane of Boulder Rock Drive. Additionally there will be only one left turn lane open from Palm Coast Parkway eastbound onto Boulder Rock Drive. A uniformed law enforcement officer will be on-site to direct traffic into the southbound lane on to Boulder Rock Drive. The existing two left turn lanes from Boulder Rock Drive will modified to allow one thru lane and one left turn lane. Motorists are encouraged to watch for flaggers and work zone signs. The lane closure is required in order for the contractor to install a water main across Boulder Rock Drive.
Palm Coast Parkway between Cypress Point Parkway and Florida Park Drive. IMPACTS: Lane shifts and closures will occur and this may cause traffic congestion on this already busy roadway. Most construction work will occur between 9 p.m. and 7 a.m. though weather and unforeseen issues may adjust the schedules. This project will be complete by December 2015."
Volusia: I-4 Widening from SR 44 to east of I-95, Monday and Friday, 7:00 a.m. – 5:00 p.m., Eastbound/Westbound shoulder closing. Sunday through Thursday, Eastbound and Westbound lane closures as needed from 8 p.m. to 6 a.m. Thursday, 9:00 p.m. – 5:30 a.m. EB road closure between Canal St./SR 44 and I-95 with detour at US 92 exit ramp.Motorists should be aware of traffic shifts near Canal St./SR 44.
County Road 304 Project Map and Description

June 17: "The Art of Selling", a business seminar, will be offered by the Palm Coast Business Assistance Center from 6-8 p.m. Wednesday, June 17. Registration is now under way. The seminar will be held at City of Palm Coast offices, 160 Cypress Point Pkwy., Suite B106. A $10 early-bird, reduced registration fee is available now through May 31. From June 1 to 17, the registration cost is $15. For enrollment information, contact the Palm Coast BAC at 386-986-2499 or log onto www.PalmCoastBAC.com. Seminar Topics will include: The 7 steps of the sales process, how to improve the odds of making quota, preparation approach and discovery, and so on. The seminar will be taught by Ray Peter, Area Manager of the Florida Small Business Development Center. The Palm Coast BAC is a partnership between the City and the SBDC hosted by the University of Central Florida.
June 19: Sally's Safe Haven Open House, 103 E. Moody Blvd., Bunnell.

Free Breakfast and Lunch for All Flagler County Children Through Seamless Summer Freeding:  The Flagler County Schools, Food & Nutrition Services Department is please to announce that free breakfast and lunch meals will be made available at no charge to all children in the community who are 18 years of age and under. Free meals will be available at the following sites from June 8th – August 14th and closed on July 3rd. Closed site means it's just for children who are attending camp through the school location. An open site means anyone can come in and have a meal. Menus available online at FlaglerSchools.Nutrislice.com.
Bunnell Elementary – Closed Site: 800 East Howe Street Bunnell, Breakfast from 8:30 a.m. to 9:30 a.m., Lunch from  11 a.m. to 12:30 p.m. 
Imagine School – Open Site:  775 Town Center Blvd Palm Coast,  Breakfast from 9 to 9:30 a.m., lunch 12:30 p.m. 
Versie Lee Mitchell Community Center – Open Site: 405 E Drain Street,  Bunnell, Breakfast, 8:45 a.m. to 9:15 a.m., Lunch, 12:30 p.m.
Wadsworth Elementary School – Open Site: 4550 Belle Terre Parkway Palm Coast, Breakfast, 8 a.m to 9:45 a.m. , Lunch, 11 a.m. to 12:30 p.m.
Reverse Church – Open Site: 4601 East Moody Blvd. Bunnell, Breakfast, 8:30 to 9:30 a.m., Lunch, 11:30 a.m. to 12:30 p.m.
For more information call or email Amy Holstein, Food Service S Specialist for Flagler County Schools, 386-437-7526 x1305 or by email, [email protected]
June 23: The Estate Planning Council of the Fun Coast Host 'Understanding Hospice Care in Our Community' Event: The event will be held at the Holiday Inn Express, LPGA Daytona Beach, located at 137 Automall Circle, Daytona Beach from 8 to 10 a.m. The event will host a panel with representatives from all five local hospice care providers who will educate attendees on what Hospice is, the services offered, when a client would qualify for hospice, how the referral system works with hospice, and what insurance/Medicare/Medicaid covers (and doesn't cover). Attorney Scott Selis, President of the Estate Planning Council of the Fun Coast, will be the moderator and panel participants from Florida Hospital Hospice Care, Haven Hospice, Gentiva Hospice, Halifax Health Hospice, and VITAS Healthcare will participate. The panelist will give a brief summary of the services and programs they offer above and beyond the standard level of care, and how they work with families and patients. Guests are welcome, attendees do not need to be EPCFC members. Attendees who RSVP are invited to submit questions that will be asked to each panel member. If time permits there will also be a question and answer session. Cost is $20, payable at the door. Those interested in attending are asked to RSVP by calling Kimberly Selis at 386-445-8900, extension 22, or emailing her at [email protected]. The Estate Planning Council of the Fun Coast is an interdisciplinary organization for professionals involved in estate planning. They strive to foster understanding of the proper relationship between the functions of the life underwriter, trust officer, attorney, accountant, financial planner, and any other party or parties having to do with estate planning, and to encourage co-operation of persons acting under those disciplines. The president is Scott Selis and they can be reached at 386-453-5934. For more information, visit http://www.epcfuncoast.org.
June 24, Veterans Pancake Breakfast: Meet with fellow Veterans and chat over breakfast, Wednesday, June 24, from 8:30 a.m. to 10 a.m. at Princeton Village, 100 Magnolia Trace Way, Palm Coast. To confirm your attendance or for more information call Laura Zublionis 386-206-9730.
June 27: The Ham Radio operators of the Flagler Emergency Communications Association, licensed by the Federal Communications Commission, will establish a nationwide communications platform simulating emergency conditions for 24 hours beginning at 2 p.m. Saturday, June 27th at the Flagler Beach Fire Department Headquarters, 320 South Flagler Avenue, Flagler Beach, Florida 32136. The simulation is part of the American Radio Relay League's National Field Day, Tours of the operation and an opportunity to learn more about Ham Radio are available throughout the simulation period and are free to the public on a "drop by" basis, no advance arrangements are necessary, all are welcome.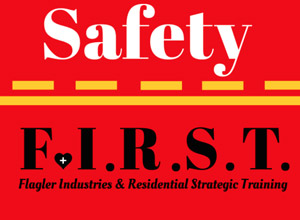 June 27: Safety F.I.R.S.T. and Playing It Safe! Expo Set for June 27th in Palm Coast: The fourth annual Hurricane Expo has been renamed the Safety F.I.R.S.T. & Playing It Safe! Expo, and is scheduled for June 27th in Palm Coast. "This expo will cover all aspects of personal safety including information for seniors and children, as well as fire, wind and flood preparedness vendors, educational classes, information and demonstrations," said event organizer Julia Fuentes. "This is a great opportunity to educate community members, young and old, about injury prevention." The event will take place at the Legacy Academy located at 515 Palm Coast Pkwy, SW, in Palm Coast, FL on June 27th from 10:00am to 4:00pm. Admission is free and free hot dogs will be served to children under 12 years old. The event is accepting sponsorships and vendors of all types. Exhibitors will have the opportunity to educate residents on what type of services they offer and encourage attendees to buy local during an emergency. Expo partners include Flagler Parent Magazine, Serendipity Living LLC, and My Safe and Sound Home Inc. The event is endorsed by the EOC and local municipalities. There will be family fun activities including face painting, bounce houses, balloon art, a pet zone, a bike and helmet check and more. A range of topics appealing to all age groups will be offered, such as fire safety, home safety, wind mitigation, elderly fall prevention, child passenger safety, correct CPR methods, pet preparedness and everyday personal safety. Parents can learn about poison prevention, childproofing your home, how to prepare for their families for any disaster situation. Educational classes will be hosted by The Flagler County Emergency Center, Palm Coast, Bunnell, and Flagler Beach Cities, the Homebuilders Association, My Safe & Sound Home Inc./Safety-Pulse and private sector community providers. A drive thru car seat safety checks will be available from the City of Palm Coast Fire Department. Visitors will be able to build their own first-aid kit; learn water safety; tour fire trucks; watch demonstrations conducted by the Flagler County Sheriff's Department, Florida Hospital Decontamination Team; Flagler County Emergency Management and the Division of Forestry's Smokey Bear. Kids can experience the City Of Palm Coast's fire safety house. Classroom sponsorships to presenting sponsorships are available and details can be found at http://www.prepfirst.org, or by calling 904-377-4037.
Flagler Chamber Seeks Applicants for Leadership Flagler's 23rd Class: The Flagler County Chamber of Commerce is currently accepting applications for Leadership Flagler, a program that nurtures and engages the leadership skills of potential and current community leaders. Now in its 23rd year, the three-month program provides insight about Flagler County's operations, attributes, issues and opportunities, while inspiring participants to take active roles as stewards of and advocates for positive change within the community. Ten to 15 candidates representing Flagler County's diverse professional community are selected to participate each year. An alumni council of Leadership Flagler graduates oversees the program, selects participants and develops curriculum. Starting in late August, classes meet Wednesday mornings from 8:30 a.m. until noon with sessions on business, government, health and human services, art and culture, education, agriculture and growth management. Class members are expected to comply with the program's attendance policy, and to complete a group community service project prior to graduation. Past Leadership Flagler Classes have supported literacy programs like the Dolly Parton Imagination Library of Flagler County and Josh Crews Writing Project, and Youth Leadership Flagler, a program created by Leadership Flagler 20 now in its third year of inspiring future leaders at the high school level. As a special incentive this year, the Chamber is offering an early bird tuition rate of $350 before July 31 for current members and $500 for future members. These rates will increase by $100 for participants that sign up after July 31. If you are an aspiring leader, don't miss this once a year opportunity! Simply complete the application for Leadership Flagler 23 and return it to the Chamber before the deadline Friday, July 31. Leadership Flagler is one of nearly 700 programs nationwide devoted to shaping high-profile community leaders. Since its start in 1993, Leadership Flagler has graduated more than 230 professionals. For more information, call Rebecca DeLorenzo or Gretchen Smith at 386.437.0106.
Leadership Flagler Application, Class of 2015

Swimming lessons and lifeguard classes available at Frieda Zamba Swimming Pool: The summer swimming season is under way – and it's so important in Florida for every member of the family to learn to swim. The City of Palm Coast offers a full lineup of swimming lessons at Frieda Zamba Swimming Pool, 339 Parkview Drive. All classes are taught under the supervision of a Red Cross-certified swim instructor. In addition, the City is offering an American Red Cross Lifeguard class at the City pool from Saturday through Tuesday, June 13-16, and space is still available in the class. Class hours vary each day. The sessions will offer the most current training in lifeguarding, first aid, CPR for the professional rescuer, and AED (automated external defibrillator) for youths, ages 15 and older. Fees are $160. For more info, call 386-986-4741 or register online: www.palmcoastgov.com/register. For swimming lessons, registration is now open, and the City is offering $5 off one session of lessons if registration is completed online at: www.palmcoastgov.com/register. Use the code SWIM15 to receive the discount. (Prices for each session shown below.) Class size is limited, so register soon. The first two sessions are under way, with three sessions still available. Learn to Swim swimming lessons are available for all ages and levels. A Learn to Swim program flier with a full description of each class is available at: www.palmcoastgov.com/pool. The schedule of classes that still have openings is as follows:
Session 3 – Monday through Thursday*, June 15-25
Parent and Child 5:30-6 p.m. $30
Learn to Swim Level 3 6:15-7 p.m. $55
Session 4 – Monday through Thursday*, July 6-16
Water Babies* 9:30-10 a.m. (*Monday-Wednesday) $30
Parent and Child 9:30-10 a.m. $30
Learn to Swim Level 1 10-10:30 a.m. $45
Learn to Swim Level 2 10:30-11 a.m. $45
Learn to Swim Level 3 11:15 a.m.-Noon $55
Session 5 – Monday through Thursday*, July 20-30
Water Babies* 9:30-10 a.m. (*Monday-Wednesday) $30
Parent and Child 9:30-10 a.m. $30
Learn to Swim Level 1 10-10:30 a.m. $45
Learn to Swim Level 2 10:30-11 a.m. $45
Learn to Swim Level 3 10:30-11:15 a.m. $55
Private lessons are also available, with instruction tailored to the skill level of the participant, from beginner to advanced level. Semi-private lessons are available for two students of similar skill level per instructor. Those lessons are arranged by appointment only. The fees are: $25 for a private 30-minute lesson and $20 per student for a semi-private 30-minute lesson. For more information, call the pool at 386-986-4741.
Registration opens for 2015 Palm Coast & the Flagler Beaches Senior Games: Active older adults can now sign up for the second annual Palm Coast & the Flagler Beaches Senior Games – offering competition in 14 sports. The Senior Games, presented by Florida Hospital Flagler Health Partners, Orthopedic & Sports Medicine, will be held Sept. 12 to 19. The Seniors Games are open to men and women ages 50 and up. Registration is $15 and includes a T-shirt and participation in one sports event; participation in each additional sports event is $5. Competition is offered in eight different age categories. "The tradition of the Senior Games is to offer fun, fellowship, fitness and competition, and that is a perfect match for Palm Coast and our surrounding community with our area's emphasis on active lifestyle and recreation," said Palm Coast Director of Parks & Recreation Luanne Santangelo. "Please join us in making our second annual Palm Coast & the Flagler Beaches Senior Games even bigger and better than last year's." To register, visit www.palmcoastgov.com/seniorgames for the registration form. Mail the form with payment to Palm Coast Parks & Recreation, attn.: Senior Games Coordinator Ginger Parnell, 305 Palm Coast Parkway NE, Palm Coast, FL 32137. Or drop it off Monday through Friday, 8 a.m. to 5 p.m., at the Palm Coast Community Center, 305 Palm Coast Parkway NE, or email it to [email protected]. Checks should be payable to: City of Palm Coast. Eleven of the 14 sports being offered in the local Senior Games this year are sanctioned by the Florida Sports Foundation, with the Palm Coast & the Flagler Beaches Senior Games serving as a qualifier for the Florida Senior Games State Championships.
This year's Palm Coast & the Flagler Beaches Senior Games sanctioned events are:
· Archery: Sept. 19; at Indian Trails Middle School fields, 5505 Belle Terre Pkwy., Palm Coast
· 5K Road Race: Sept. 12; at the Palm Coast Community Center, 305 Palm Coast Pkwy. NE, Palm Coast
· Basketball: Date to be announced; at Flagler Palm Coast High School 5500 E. State Road 100, Palm Coast
· Horseshoes: Sept. 16; at Old Dixie Community Park on North Old Dixie Highway, Bunnell
· Softball: Sept. 12-19; at Flagler County Ball Fields, 2298 Sawgrass Road, Bunnell
· Pickleball: Sept. 17; at Belle Terre Park Tennis Center, 339 Parkview Drive, Palm Coast
· Tennis: Sept. 14-15; at Palm Coast Tennis Center, 1290 Belle Terre Pkwy., Palm Coast
· Table Tennis: Date to be announced; at Flagler Palm Coast High School, 5500 E. State Road 100, Palm Coast
· Indoor Volleyball: Date to be announced; at Flagler Palm Coast High School, 5500 E. State Road 100, Palm Coast
· Golf: Sept. 16; at Palm Harbor Golf Club, at 20 Palm Harbor Drive, Palm Coast
· Cycling: Sept. 13; at Wadsworth Park, 101-145 Connecticut Ave., Flagler Beach
Additional, non-sanctioned events in the competition include:
· Ballroom Dancing: Sept. 13; at Matanzas High School Pirate Theater, 3535 Old Kings Road North, Palm Coast (Waltz, Foxtrot, Tango, Swing, Rumba and Cha Cha)
· Powerlifting (Ages 18+): Sept. 12; at Matanzas High School Field House, 3535 Old Kings Road North, Palm Coast
· Golf Croquet: Sept. 12; at Ralph Carter Park, 1385 Rymfire Drive, Palm Coast
For more information, visit www.palmcoastgov.com/seniorgames or call Palm Coast Parks & Recreation at 386-986-2323.

Comment of the Day (From the Comment Section):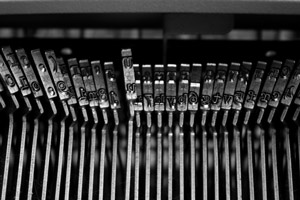 By Vincent Neri, on the story about Flagler Government embracing socialized medicine through its prescription drug deal with a Canadian company: "Nothing is sacred when it comes to money in our country. This is the largest transfer of wealth from the poor and middle class to the rich ever. When you see the stock market reaching record levels understand that the people at the bottom and in the middle will have to pay the prices to keep the stock prices at that level. If you are up on current events then it becomes clear that we have serious problems that can only be solved by government working with the poor and middle class. If you are able to find a window into how the rich live then it is quickly realized that the life they live and the lives we live are completely different. When a laborer buys a gallon of milk he or she pays the same as a rich person. A $500 perscription to a wealthy person is a joke while the same prescription to a working class person hurts. The reason banks have 30 year mortgages is because you are in a house that you cannot afford in the first place. If you need more than a 3 year car loan it is because you cannot afford the car. Using a credit card that charges over 20% interest to buy medicine means that you cannot afford the medicine. Wake up America. Tell your elected officials the truth. The extensive greed must end so the majority do not have to suffer so badly. I know that not all will agree with me and to that I say let the prices and cost of living speak fo your mind as to what is happening." Reply to Vincent Neri here.

Cultural Coda:
Watch the Great Rudolph Serkin Play Beethoven's Emperor Concerto:
(The second part of the movement is here.)