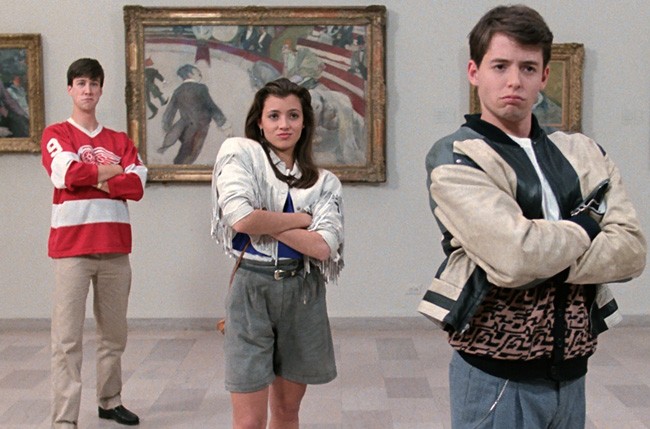 Today's weather: partly cloudy, high 83, low 72. Details here.
Today's fire danger is Low. Flagler County's Drought Index is at 527
The weather in Chisec, Guatemala: high 87, low 72. Details.
The OED's Word of the Day: nice-but-dim, adj.
The Live Community Calendar
Today's jail bookings.
Today's Briefing: Quick Links

Note: all government meetings noticed below are free and open to the public unless otherwise indicated.
Friday: It's Post Planning Day and the last day for teachers in Flagler County schools. Students are out for the summer.
Friday: The Flagler County Sheriff's Office and Starbucks is hosting "Coffee with a Cop" from 9:30 a.m. until 10:30 a.m. at Starbucks located at 216 Palm Coast Parkway NE, Palm Coast. Coffee with a Cop offers the public the opportunity to openly talk with Sheriff Jim Manfre and members of the Sheriff's Office in a relaxed and neutral environment. This program allows citizens to sit down, one-on-one with Manfre and discuss law enforcement concerns they find important while enjoying their favorite cup of coffee. "I wanted to give the public the opportunity to get to know me and my employees that serve the community where they live. It will give us a chance to become acquainted with one another while discussing law enforcement issues," Manfre said. Coffee with a Cop provides "distraction free" time with Sheriff Manfre and his employees without pending radio calls or cellular phone interruptions.

Friday: For the Poor, Access Flagler First: The overarching message coming from the many social services agencies that participate in Access Flagler First is that there is help available for those who need it. ElderSource brings a motor home for the every-other-month event, which is held at Cattlemen's Hall at the Fairgrounds, to provide individual counseling. SHINE (Serving Health Insurance Needs of Elders) volunteers provide the "crown jewel" of services offered – advice about all of the insurance options for those who are turning 65. Nutritious food and "gently used" clothing is given out at each Access Flagler First. "We provide food for about 350 families," Silano said in April. "This time we had dry goods for them, a whole frozen chicken, bread and fresh vegetables." The next event will be held from 1 to 4 p.m. on Friday, June 5. For more information and to access a full list of participants, visit the website.
It's First Friday in Flagler Beach: Ocean Art Gallery Presents "Visual Artistry," the Photograpic Art Images of Joe Campanellie. The reception at 200 S. Oceanshore Boulevard, Flagler Beach, is open to the public and refreshments will be served. Titled "Visual Artistry", the show will remain as the featured collection through June. Campanellie has been with Ocean Art Gallery since April of 2013. The images that are currently exhibited at Ocean Art Gallery began as an exercise to rekindle his lost passion in photography. But it became so much more to him personally, professionally, and creatively. What began as a series of self assignments to avoid total creative burnout has now become a body of work that defines him as the photographer he is today.
Friday: Quarter JAXUSA Partnership Luncheon, an economic development junket that may draw attendance from county officials. Prime Osborn Convention Center, 1000 Water Street, Jacksonville. The county's website lists the time as "all day," which is not likely. Call 386-313-4001 for details.
Friday and Saturday: EVP Pro Beach Volley Ball: Welcome to the 1st Annual Hammock Beach Resort & Spa Pro Am hosted by Palm Coast Chamber of Commerce. This is the 7th event on the 2015 EVP National Tour. Come out and play at The Hammock Beach Resort & Spa. Come join us for this EVP Pro, Amateur, Coed, and Juniors Tour Event. Professionals will be competing for a $4,000 purse. Hammock Beach Resort, 200 Ocean Crest Dr., Palm Coast, June 5 and 6, noon.
Closure note: Matanzas Parkway Bridge at I-95 will close on June 5 at 7 p.m. for the I-95 interchange project and will remain closed until Aug. 9. Detour will be via Old Kings Road. Details here.

Palm Coast Councilman Bill McGuire calls for a task force addressing public abuse of government workers: At McGuire's urging, the city is putting together a task force to come up with a plan to better protect government employees from what he says has become routine abuse in person, by phone, by email, and out on the streets where government workers often interact with residents.
Jonathan Canales incompetent to stand trial over wife-shooting: His attorney, Garry Wood, said Wednesday: "it really wouldn't have been a good idea for him physically to be in court today." Wood said Canales has been on medication. "Without going into more salacious details, I can tell you that Mr Canales experienced quite a decomposition mentally when he was in the jail, there were some serious issues that had to be addressed," the attorney told the judge.
Palm Coast ISO rating vaults to 2, tops in the county: The significance goes beyond mere numbers: the rating indirectly influences insurance rates for property owners, who may see slight rate decreases as a result. Property owners should contact their insurance providers to inquire if their premiums will be impacted by the new rating.
In a Reversal, Palm Coast Council Opts to Delay Old Kings Road Repaving Until Fall of 2016: Last week, the council had agreed in a workshop to eliminate 12 streets from a list of 36 slated to be resurfaced in the 12 months starting after September 1, so that the repaving schedule could accommodate a 4-mile segment of Old Kings Road, from just south of the Parkway to Town Center Boulevard. But at a subsequent meeting on Tuesday, City Manager Jim Landon recommended restoring the dozen streets that had been bumped off the list of scheduled repaving, and delay Old Kings Road instead.
The Florida House is set to kill the Senate's health plan today: For all of its new provisions, House Republicans said, the so-called Florida Health Insurance Affordability Exchange, or FHIX, remains Medicaid expansion in disguise. The plan, approved by the Senate on Wednesday in a 33-3 vote, would use Medicaid expansion funding from the Affordable Care Act — commonly known as "Obamacare" — to help lower-income Floridians purchase private health insurance.
Palm Coast man reunites with sister after 46 years apart: Tony Holt in the News-Journal reports on Herb Brucker, whose relationship with his sister faltered for 46 years after she moved to Vegas. "Some friends tried to help him find her, but they had no luck. They assumed she was in Las Vegas or deceased. They were wrong on both counts, and that's why it took a while to find her," Holt reports. But they did. (Story paywall-protected.)
15-year-old from St. Augustine accused of murder to be charged as an adult: A St. Johns County grand jury indicted Sergio Morgan-Wideman Thursday on charges of first-degree murder, armed robbery with a firearm and two counts aggravated assault with a firearm, the St. Augustine Record reports. Morgan-Wideman is accused of murdering Malav Desai, a 29-year-old clerk at Tobacco and Beverage Express at 70 Masters Drive in St. Augustine. Minors who are convicted of first-degree murder are subject to review 40 years after their conviction for the possibility of parole. (Story paywall-protected)
Reilly Opelka's Paris run ends: The former Palm Coast resident fell to No. 6 seed and fellow American Michael Mmoh in the quarterfinals, 6-4, 6-4. Opelka had won three consecutive matches, two in dramatic third-set comeback fashion, in his first appearance at Roland Garros.

Judges have a scaled-down schedule. Judge Walsh is not holding court today. Judge Moore-Stens has pre-trial hearings in the morning and a non-jury trial in the afternoon in the case of Tasha Fullwood, who is charged with refusing or failing to have a child attend school. That trial starts at 1:30 p.m. in Courtroom 404.
A foreclosure sale is scheduled for 11 a.m. in the civil department lobby of the courthouse.

Note: Most proceedings below can be followed live on the Florida Channel.

Legislature: The Florida House is expected to hold a floor session at 11 a.m., the Senate at 1 p.m.
The Florida Board of Medicine will meet and take up disciplinary issues involving physicians from across the state. (7:30 a.m., Palm Beach Gardens Marriott, 4000 RCA Blvd., Palm Beach Gardens.)
The Florida Commission on Ethics will meet. No Flagler or Palm Coast cases are on the public agenda. (8:30 a.m.)
–Compiled by the News Service of Florida

The national unemployment numbers are released at 8:30 a.m.
Coal takes a hit as Norway's parliament is expected to stop investing in coal companies today.
Roland Garros: It's semi-finals and finals weekend at the French Open, with Novak Djokovic against Andy Murray Friday at 11 a.m. (NBC).
The Champions League soccer final between Barcelona and Juventus is in Berlin on Saturday (2:45 p.m., Fox).

Earl Johnson of Volusia County Schools Selected New Principal for Matanzas High School: Flagler Schools announced Dr. Earl Johnson as principal of Matanzas High School Friday morning. Johnson is coming to Flagler from Volusia County Schools where he began his career in education in 1989. Johnson has been a Mathematics teacher, an assistant principal, and most recently the principal of Turie T. Small Elementary School in Daytona Beach. Johnson has 20 years of administrative experience, nine years as an assistant principal at the high school level and eleven years as a principal at the elementary school level. Johnson believes in preparing students for success in a global environment. He is a proven transformational leader who engages stakeholders to ensure success for all students, according to a district news release.
Flagler Chamber Seeks Applicants for Leadership Flagler's 23rd Class: The Flagler County Chamber of Commerce is currently accepting applications for Leadership Flagler, a program that nurtures and engages the leadership skills of potential and current community leaders. Now in its 23rd year, the three-month program provides insight about Flagler County's operations, attributes, issues and opportunities, while inspiring participants to take active roles as stewards of and advocates for positive change within the community. Ten to 15 candidates representing Flagler County's diverse professional community are selected to participate each year. An alumni council of Leadership Flagler graduates oversees the program, selects participants and develops curriculum. Starting in late August, classes meet Wednesday mornings from 8:30 a.m. until noon with sessions on business, government, health and human services, art and culture, education, agriculture and growth management. Class members are expected to comply with the program's attendance policy, and to complete a group community service project prior to graduation. Past Leadership Flagler Classes have supported literacy programs like the Dolly Parton Imagination Library of Flagler County and Josh Crews Writing Project, and Youth Leadership Flagler, a program created by Leadership Flagler 20 now in its third year of inspiring future leaders at the high school level. As a special incentive this year, the Chamber is offering an early bird tuition rate of $350 before July 31 for current members and $500 for future members. These rates will increase by $100 for participants that sign up after July 31. If you are an aspiring leader, don't miss this once a year opportunity! Simply complete the application for Leadership Flagler 23 and return it to the Chamber before the deadline Friday, July 31. Leadership Flagler is one of nearly 700 programs nationwide devoted to shaping high-profile community leaders. Since its start in 1993, Leadership Flagler has graduated more than 230 professionals. For more information, call Rebecca DeLorenzo or Gretchen Smith at 386.437.0106.
Leadership Flagler Application, Class of 2015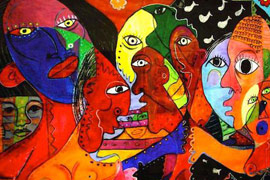 The making of "Graceland" at Stetson: JAMFest comes to campus with an outdoor screening of Under African Skies, on the Stetson Green, adjacent to the Carlton Union Building, 8 p.m. on Friday, June 19. This 2012 documentary traces the making of Paul Simon's 1986 album "Graceland," which was recorded in South Africa and features a number of musicians from that country. The showing is free and open to the public; free popcorn will be provided, while the supplies last. Bring a blanket or lawn chair and enjoy the music under DeLand skies. The screening on the Stetson Campus is co-sponsored by the DeLand Area Chamber of Commerce, Enzian Theater, Gillespie Museum, and Mainstreet Art and Culture, DeLand (MACDeLand) . It is one event in a full month of artistic and cultural festivities–including live music, art, spoken word and dance competitions, and Juneteenth celebrations. This is the second annual June Arts & Multicultural Fest, a series of events bringing together local museums and cultural arts attractions to celebrate the diverse cultures and cultural institutions in our area. From a live filmed concert at the Athens to two full Saturdays of free community programming, including the Juneteenth Celebration at the African American Museum and the Dr. Noble "Thin Man" Watts Amphitheater, the schedule has something, and someplace for everyone. Most events are free; see the full schedule for more details at www.macdeland.com.
Stetson Lecture: Art of Space with Artist/Architect Gerard Nadeau: Artist and architect Gerard Nadeau will present a public lecture at Stetson University about his Art of Space installation on Tuesday, June 16, at 7 p.m. in the Hand Art Center, located at 139 East Michigan Avenue, DeLand. Sponsored in part by Stetson's Artists and Lecturers Series, this event is open to the public, free of charge. Nadeau will remain on campus from June 16-27 and welcomes the community to join him in building an Art of Space installation on Stetson's campus during this time. ('Rhizomatic Grotto,' pictured on Stetson Today's homepage, was constructed on Drury University's Kellogg Green in April 2013.) Nadeau, assistant professor of architecture at Drury University, is an Accredited Professional for the Leadership in Energy and Environmental Design (LEED AP) and a part of the American Institute of Architects (AIA). He has organized several Art of Space installations where he invites members of the university and municipal communities to participate in all stages of the project installation from the concept development to the design and the construction itself. Nadeau's goal is to engage local communities by using the sculptures they create to transform undervalued public spaces. Tonya Curran, director of the Hand Art Center, noted her goals of teaming up with Nadeau for this project: "After our initial meeting, Gerard sent me links to his Art of Space and Facebook webpages and after viewing them I knew that this could be a dynamic opportunity for our students and the community at large," said Curran. "Subsequently I was approached about a possible collaboration between the Hand Art Center and the Institute for Water and Environmental Resilience to use a series of art exhibits and events to highlight its aims to build a commitment to public participatory art as a critical form of communication about the interface between the urban and natural environments. "Installation art is a type of art form that I really enjoy," Curran continued. "It is a three-dimensional work that is often site-specific and entered into as environment. Gerard's emphasis on involving the community in the concept, design and construction was particularly appealing given my personal belief that providing unique, interactive opportunities with art helps educate the public about the importance of art as a tool of communication." Examples of Nadeau's previous Art of Space installations can be seen at http://artofspace.org/projects/ and https://www.facebook.com/pages/Art-Of-Space/147167835340416?sk=photos_stream&ref=page_internal. For more information about this event, contact Tonya Curran at [email protected] or call 386-822-7271.

Palm Coast Construction and Development Progress Reports: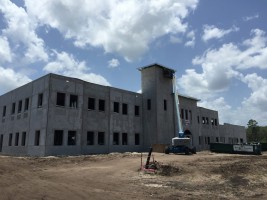 The following is an update of ongoing construction and development projects in Palm Coast, through May 29:
Island Walk Shopping Center (Former Palm Harbor Shopping Center), 80 percent done: A 3rd Grease Interceptor has been installed behind the new buildings on the west end of the project. Three sewer wyes have been installed to serve the Grease Interceptors.
Palm Coast Parkway Six-Laning is 76 percent done: Widening on the north side of the parkway continues. Landscape irrigation work continues. Fence installation on north side of bridge is complete. Fire hydrant at Florida Park Drive has been relocated. Hydrants installed at Palm Coast
Parkway on water main heading North and East. Contractor continues with dig locates in areas of tie in points for the new 12″ and 16″ water mains.
Royal Palms Parkway Improvements, 96 percent done: Finished remainder of paving. Grading for sod at roadway edge. Sodding at Rickenbacker and seeding on south side of Royal Palms.
Holland Park, 18 percent done: Demolition of remainder of park roadway.
Palm Coast City Hall at Town Center, 47 percent done: Installation of drywall of interior walls has begun. Mechanical duct work installation and electrical conduit rough-in and fire sprinkler piping continues. Installation of exterior windows and exterior wall trim has begun. See ongoing images of construction here.
Shops at Pine Lakes Convenience Store, 65 percent done: The package Pump Station has been set and plumbing continues. Contractor has installed the Force main into the existing manhole on Wynnfield Drive. The road lane closure for the manhole core to install the force main was completed
and the road has been repaired.

Harley is a 75-pound dog who broke away from its owner at Linear Park on Thursday, May 28, at 10:15 a.m. and ran down Sabal Trail, with owner calling and running after him. "He exited out the other end where the two joggers that had stopped to admire him (which caused the bolting) had tried to cut him off but he was too fast. He went left towards the Jehovah Witness complex and was gone," Harley's owner says. At 11:30 a woman driving along Palm Coast Parkway Westbound almost hit him and blew her horn to warn cars. He still had the retractable blue leash on him at that time and was heading toward the fairways condos and the palm harbor golf course. On Monday, a resident who was at Lowe's reports spotting a dog matching Harley's colors around 7 p.m. Harley is timid with strangers, not a barker. He is due for his flea meds and heartgard within the next two days.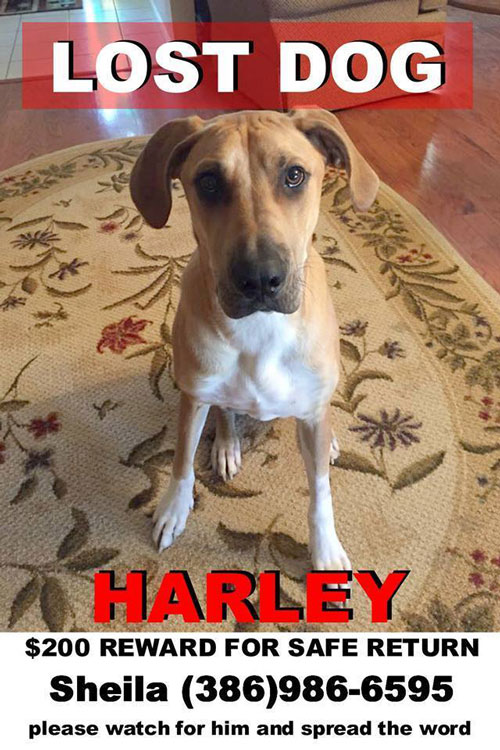 Eight out of 10 Malala suspects 'secretly acquitted': In April, officials in Pakistan said that 10 Taliban fighters had been found guilty and received 25-year jail terms. But sources have now confirmed to the BBC that only two of the men who stood trial were convicted. The secrecy surrounding the trial, which was held behind closed doors, raised suspicions over its validity. The court judgement – seen for the first time on Friday more than a month after the trial – claims that the two men convicted were those who shot Ms Yousafzai in 2012. It was previously thought that both the gunmen and the man who ordered the attack had fled to Afghanistan. Muneer Ahmed, a spokesman for the Pakistani High Commission in London, said on Friday that the eight men were acquitted because of a lack of evidence." From the BBC.
To diminish urban unrest, start by restoring voting rights: "The combination of disenfranchising tools leads to the insidious and perverse consequence that those without an electoral voice take their voices and anger to the streets. And when those protests turn violent, large segments of the American populace are shocked at the scenes in the street — and suggest more "conventional" approaches to political change. Last year, in the wake of Ferguson unrest, Obama noted that "the majority of Americans think the criminal justice system doesn't treat people of all races equally. Think about that. That's not just blacks, not just Latinos or Asians or Native Americans saying things may not be unfair. That's most Americans. And that has a corrosive effect — not just on the black community; it has a corrosive effect on America." Let's take a step toward ending the corrosion of our beloved nation and allow voting-age American citizens the right to vote. Restore the franchise to felons who have served their time. Stop limiting access to the ballot based on race or class. While only a baby step toward solving some major domestic issues facing the nation, improving access to the franchise may be a foundational step toward equality." Tobias T. Gibson, in The Hill.
Missouri Is Mysteriously Building A Massive Stockpile Of Execution Drugs: "While other death penalty states have struggled to get their hands on execution drugs, the state of Missouri has quietly stockpiled a substantial amount. It raises the question: How is Missouri able to do this when no other state seems to have a steady source of the drugs? The state isn't saying, at least not anymore. The state will also no longer say whether officials procure execution drugs from a compounding pharmacy, where pharmacists mix the drugs most often used in executions." From BuzzFeed.
As complaints filed against him, Jeb Bush says he'll announce June 15: "Federal law allows super PACs to raise unlimited sums, but bars them from coordinating activities with a federal candidate. A federal candidate can solicit contributions up to $2,700 from an individual donor. But because Bush is not a declared candidate, he has helped the Right To Rise Super PAC raise money in larger increments adding up to what some expect to be $100 million so far. Two groups that favor campaign finance reform, the Campaign Legal Center and Democracy 21, asked the Department of Justice last week to appoint an independent counsel to investigate whether Bush has used the super PAC as part of a "scheme" to evade contribution limits." From the Palm Beach Post.
Clash over drilling off Florida coast heats up in Congress: "Opposing legislation in the Senate designed to ease drilling restrictions opens the way for a debate over drilling amid worries about the quality of the Gulf of Mexico. Reps. David Jolly, a Republican from Indian Shores, and Gwen Graham, a Democrat from the Panhandle, introduced legislation late Wednesday that would extend an existing ban on oil drilling in the eastern Gulf of Mexico through 2027. The ban, now set to expire in 2022, extends 125 miles off much of Florida's Gulf Coast, and as much as 235 miles in some areas. […] Over in the Senate, legislation has been filed on both sides of the issue, setting up a clash of interests as the Senate considers broad energy policy legislation. Republicans now control both sides of Congress, opening to doors to a pro-oil GOP push. Sen. Bill Cassidy, R-La., in May introduced his Offshore Energy and Jobs Act, which would allow drilling 50 miles off the state's Gulf shores and begin opening up the area sooner than the law now calls for." From the Miami Herald.
Ferris Bueller took his Day Off 30 years ago today: "If you're currently sat behind a desk, be it school or office, consider standing up, walking out, donning a trench coat and heading to a museum, in honour of the fact that Ferris Bueller's Day Off took place 30 years ago this very day. We know this thanks to a stunningly in-depth investigation by BaseballProspectus.com, which in 2011 managed to track down the exact game Ferris, Sloane and Cameron were watching at Chicago's Wrigley Field (the Cubs vs the Braves, 5 June, 1985) by analysing who was on the field and how they fared in each inning. […] Ferris Bueller's Day Off followed Hughes' other cult classics The Breakfast Club and Sixteeen Candles and made $70 million at the box office despite having a budget of just $5 million and taking him just six days to write the script." From the UK Independent.

Road and Interstate Construction: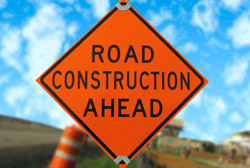 Palm Coast:
Matanzas Woods Parkway closes Friday at 7 p.m. for two months: Matanzas Woods Parkway will close Friday for two months as construction of the Interstate 95 interchange begins. The portion of Matanzas Woods Parkway that spans I-95 will be reconstructed to accommodate four single-lane ramps for on and off access to the interstate. Other improvements include the widening of the interstate to accommodate new acceleration and deceleration lanes, wet detention ponds adjacent to the roadway, sidewalks, lighting, overhead signs and landscaping. Project details are available and regularly updated at http://www.matanzas95interchange.com. The detour map is available here.
Lane closure planned for Palm Coast Parkway Rescheduled to June 8-12: Due to equipment issues, the lane closures along Palm Coast Parkway and Boulder Rock Drive have been re-scheduled for 8 p.m. Monday, June 8, to 7 a.m. Friday, June 12. The northbound thru lane on Boulder Rock Drive from Palm Coast Parkway will be closed and traffic will be shifted into the southbound lane of Boulder Rock Drive. Additionally there will be only one left turn lane open from Palm Coast Parkway eastbound onto Boulder Rock Drive. A uniformed law enforcement officer will be on-site to direct traffic into the southbound lane on to Boulder Rock Drive. The existing two left turn lanes from Boulder Rock Drive will modified to allow one thru lane and one left turn lane. Motorists are encouraged to watch for flaggers and work zone signs. The lane closure is required in order for the contractor to install a water main across Boulder Rock Drive.
Palm Coast Parkway between Cypress Point Parkway and Florida Park Drive. IMPACTS: Lane shifts and closures will occur and this may cause traffic congestion on this already busy roadway. Most construction work will occur between 9 p.m. and 7 a.m. though weather and unforeseen issues may adjust the schedules. This project will be complete by December 2015."
Volusia: I-4 Widening from SR 44 to east of I-95, Monday and Friday, 7:00 a.m. – 5:00 p.m., Eastbound/Westbound shoulder closing. Sunday through Thursday, Eastbound and Westbound lane closures as needed from 8 p.m. to 6 a.m. Thursday, 9:00 p.m. – 5:30 a.m. EB road closure between Canal St./SR 44 and I-95 with detour at US 92 exit ramp.Motorists should be aware of traffic shifts near Canal St./SR 44.
County Road 304 Project Map and Description

June 10: The Elks Lodge of Palm Coast will be hosting the bicycle riders of the "Brotherhood Ride" as they complete the 6th leg of their nine-day bicycle ride across Florida. This year The Brotherhood Riders will be riding in honor of 10 Fallen Florida First Responders (Police, Fire, EMS). The ride is held each year to raise awareness and to support the families of these heroes. The Palm Coast Elks will be providing sleeping quarters and meals for the 40-some riders, all of whom are active or retired police and fire fighters. The Elks along with other local organization and local political leaders will be present to welcome the rider on Wednesday, June 10th, 2015 at 4:30 pm. For further information please contact Palm Coast Elks at [email protected] or Brotherhood Ride at http://www.brotherhoodride.com/
June 11, Eau Gallie River dredging project: The St. Johns River Water Management District will host a meeting in Melbourne to provide the public with an update on the status of the Eau Gallie River dredging project. The 6 p.m. meeting will be held at Melbourne City Hall, 900 E. Strawbridge Ave., Melbourne. The District, in coordination with the city of Melbourne, plans to remove at least 625,000 cubic yards (about 41,000 dump truck loads) of muck soils from the main stem of the 3.9-mile-long Eau Gallie River, as well as the southern branch of the river known as Elbow Creek. Dredging is expected to improve navigation and water quality. Construction of a dredge material management area — a location to deposit and dewater dredged materials — will begin later this year and is expected to be completed by spring 2016. Dredging is scheduled to begin immediately after construction of the containment area and will be completed by the end of 2017. Officials with the District, the city of Melbourne and Taylor Engineering will present information on dredging plans and project scheduling. Additional project partners are Brevard County, Florida Inland Navigation District and the Florida Department of Environmental Protection.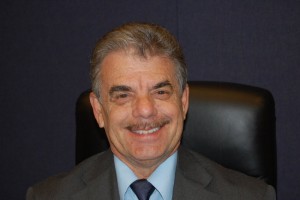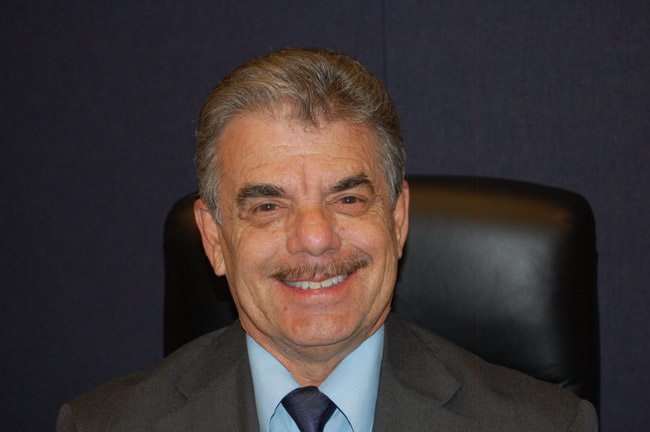 June 14: Flagler County Democrats Honor George Hanns: Join us on Flag Day from 2 to 5 p.m. at Hijackers Restaurant to recognize the 25 years of service Flagler County Commissioner George Hanns has provided to Flagler County. Children are welcome to come and play in the sand box. There's no cover, but you have to pay for your food and drink. Hijackers is at 202 Airport Road at the Flagler County Airport.
"The Art of Selling", a business seminar, will be offered by the Palm Coast Business Assistance Center from 6-8 p.m. Wednesday, June 17. Registration is now under way. The seminar will be held at City of Palm Coast offices, 160 Cypress Point Pkwy., Suite B106. A $10 early-bird, reduced registration fee is available now through May 31. From June 1 to 17, the registration cost is $15. For enrollment information, contact the Palm Coast BAC at 386-986-2499 or log onto www.PalmCoastBAC.com. Seminar Topics will include: The 7 steps of the sales process, how to improve the odds of making quota, preparation approach and discovery, and so on. The seminar will be taught by Ray Peter, Area Manager of the Florida Small Business Development Center. The Palm Coast BAC is a partnership between the City and the SBDC hosted by the University of Central Florida.
June 19: Sally's Safe Haven Open House, 103 E. Moody Blvd., Bunnell.

Free Breakfast and Lunch for All Flagler County Children Through Seamless Summer Freeding:  The Flagler County Schools, Food & Nutrition Services Department is please to announce that free breakfast and lunch meals will be made available at no charge to all children in the community who are 18 years of age and under. Free meals will be available at the following sites from June 8th – August 14th and closed on July 3rd. Closed site means it's just for children who are attending camp through the school location. An open site means anyone can come in and have a meal. Menus available online at FlaglerSchools.Nutrislice.com.
Bunnell Elementary – Closed Site: 800 East Howe Street Bunnell, Breakfast from 8:30 a.m. to 9:30 a.m., Lunch from  11 a.m. to 12:30 p.m. 
Imagine School – Open Site:  775 Town Center Blvd Palm Coast,  Breakfast from 9 to 9:30 a.m., lunch 12:30 p.m. 
Versie Lee Mitchell Community Center – Open Site: 405 E Drain Street,  Bunnell, Breakfast, 8:45 a.m. to 9:15 a.m., Lunch, 12:30 p.m.
Wadsworth Elementary School – Open Site: 4550 Belle Terre Parkway Palm Coast, Breakfast, 8 a.m to 9:45 a.m. , Lunch, 11 a.m. to 12:30 p.m.
Reverse Church – Open Site: 4601 East Moody Blvd. Bunnell, Breakfast, 8:30 to 9:30 a.m., Lunch, 11:30 a.m. to 12:30 p.m.
For more information call or email Amy Holstein, Food Service S Specialist for Flagler County Schools, 386-437-7526 x1305 or by email, [email protected]
June 24, Veterans Pancake Breakfast: Meet with fellow Veterans and chat over breakfast, Wednesday, June 24, from 8:30 a.m. to 10 a.m. at Princeton Village, 100 Magnolia Trace Way, Palm Coast. To confirm your attendance or for more information call Laura Zublionis 386-206-9730.
Registration opens for 2015 Palm Coast & the Flagler Beaches Senior Games: Active older adults can now sign up for the second annual Palm Coast & the Flagler Beaches Senior Games – offering competition in 14 sports. The Senior Games, presented by Florida Hospital Flagler Health Partners, Orthopedic & Sports Medicine, will be held Sept. 12 to 19. The Seniors Games are open to men and women ages 50 and up. Registration is $15 and includes a T-shirt and participation in one sports event; participation in each additional sports event is $5. Competition is offered in eight different age categories. "The tradition of the Senior Games is to offer fun, fellowship, fitness and competition, and that is a perfect match for Palm Coast and our surrounding community with our area's emphasis on active lifestyle and recreation," said Palm Coast Director of Parks & Recreation Luanne Santangelo. "Please join us in making our second annual Palm Coast & the Flagler Beaches Senior Games even bigger and better than last year's." To register, visit www.palmcoastgov.com/seniorgames for the registration form. Mail the form with payment to Palm Coast Parks & Recreation, attn.: Senior Games Coordinator Ginger Parnell, 305 Palm Coast Parkway NE, Palm Coast, FL 32137. Or drop it off Monday through Friday, 8 a.m. to 5 p.m., at the Palm Coast Community Center, 305 Palm Coast Parkway NE, or email it to [email protected]. Checks should be payable to: City of Palm Coast. Eleven of the 14 sports being offered in the local Senior Games this year are sanctioned by the Florida Sports Foundation, with the Palm Coast & the Flagler Beaches Senior Games serving as a qualifier for the Florida Senior Games State Championships.
This year's Palm Coast & the Flagler Beaches Senior Games sanctioned events are:
· Archery: Sept. 19; at Indian Trails Middle School fields, 5505 Belle Terre Pkwy., Palm Coast
· 5K Road Race: Sept. 12; at the Palm Coast Community Center, 305 Palm Coast Pkwy. NE, Palm Coast
· Basketball: Date to be announced; at Flagler Palm Coast High School 5500 E. State Road 100, Palm Coast
· Horseshoes: Sept. 16; at Old Dixie Community Park on North Old Dixie Highway, Bunnell
· Softball: Sept. 12-19; at Flagler County Ball Fields, 2298 Sawgrass Road, Bunnell
· Pickleball: Sept. 17; at Belle Terre Park Tennis Center, 339 Parkview Drive, Palm Coast
· Tennis: Sept. 14-15; at Palm Coast Tennis Center, 1290 Belle Terre Pkwy., Palm Coast
· Table Tennis: Date to be announced; at Flagler Palm Coast High School, 5500 E. State Road 100, Palm Coast
· Indoor Volleyball: Date to be announced; at Flagler Palm Coast High School, 5500 E. State Road 100, Palm Coast
· Golf: Sept. 16; at Palm Harbor Golf Club, at 20 Palm Harbor Drive, Palm Coast
· Cycling: Sept. 13; at Wadsworth Park, 101-145 Connecticut Ave., Flagler Beach
Additional, non-sanctioned events in the competition include:
· Ballroom Dancing: Sept. 13; at Matanzas High School Pirate Theater, 3535 Old Kings Road North, Palm Coast (Waltz, Foxtrot, Tango, Swing, Rumba and Cha Cha)
· Powerlifting (Ages 18+): Sept. 12; at Matanzas High School Field House, 3535 Old Kings Road North, Palm Coast
· Golf Croquet: Sept. 12; at Ralph Carter Park, 1385 Rymfire Drive, Palm Coast
For more information, visit www.palmcoastgov.com/seniorgames or call Palm Coast Parks & Recreation at 386-986-2323.


Blood donations are urgently needed. Patients in our local hospitals are in need of blood transfusions, and the need for blood does not take a holiday. That's why OneBlood is asking people to donate immediately.
Big Red Bus schedule in Flagler-Palm Coast:
None provided so far this month.

Cultural Coda:
Emory Douglas and the art of the Black Panther Party:
From boingboing: "Emory Douglas was the Black Panther Party's Minister of Culture, the art director and designer who created the graphic identity and visual style of the revolutionary organization from its formation in 1967 through the 1980s."