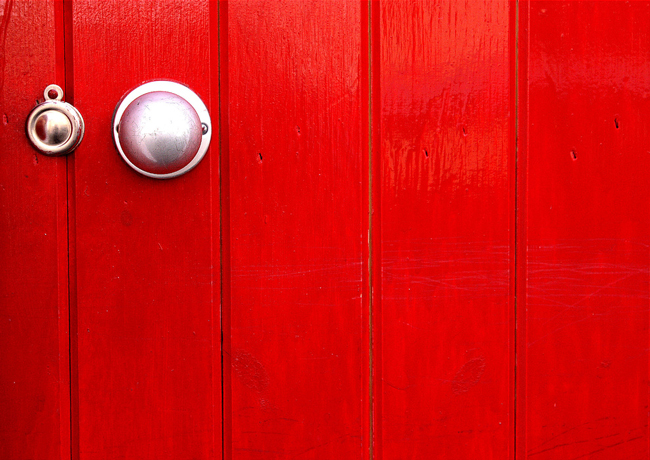 You're welcome to send your Live Wire news tips or suggestions to [email protected].
Today's Live Wire: Quick Links


School Uniforms: Florida Tackles Bra Straps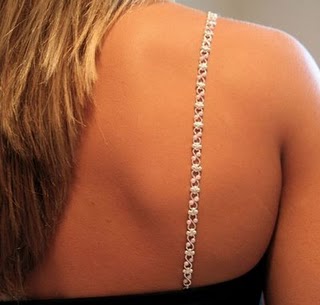 From News Service Florida: "Students showing bra straps or underwear, beware. Sen. Gary Siplin, D-Orlando, wants you to cover up. The Senate Prek-12 Education Committee passed Siplin's "Code of Student Conduct" legislation Monday, which requires district school boards to adopt a dress code that prohibits students from exposing their undergarments. A first time violation of those rules will result in the offending student being excluded from extra curricular activities. For a second offense, the student will again be excluded from activities and the principal must meet with a parent or guardian. A third offense results in in-school suspension for up to three days and exclusion from activities for up to 30 days. Siplin said that students who dress inappropriately are adding a distraction to the classroom setting. He also said it was incumbent upon adults in authority to teach students more than reading and writing. Behavior and dress are important too, he said. "When you come to an interview with your pants sagging or your underwear showing, you may get an interview, but as soon as you leave, your application is going to get tossed in the garbage," he said. The bill passed 3-0 and will now head to the Senate Judiciary Committee."
See Also:

Budget Deficit: Neither Tax Nor Spending Cuts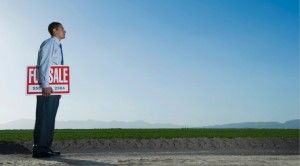 Niall Ferguson in Newsweek: "In the post-crisis economic order, there are likewise two kinds of economies. Those with vast accumulations of assets, including sovereign wealth funds (currently in excess of $4 trillion) and hard-currency reserves ($5.5 trillion for emerging markets alone), are the ones with loaded guns. The economies with huge public debts, by contrast, are the ones that have to dig. The question is, just how will they dig their way out? […] [T]here is another fiscal option that neither party seems to be considering. The U.S. needs to do exactly what it would if it were a severely indebted company: sell off assets to balance its books. […] The mystery is why freedom-loving Americans are so averse to privatization—a policy that has been a huge success nearly everywhere it's been tried. From Margaret Thatcher's Britain, where the word "privatization" was coined, to present-day China, selling off government-owned industries has not only improved the fiscal position of governments; it has usually enhanced the efficiency with which the sold assets are managed. […] the U.S. government currently has about $233 billion worth of nondefense "property, plant, and equipment," according to the Treasury's Financial Management Service. That is almost certainly an understatement. The government owns somewhere between 600 million and 700 million acres of land, or about 30 percent of the country's land surface, much of it in the Western states, where as much as half the land is federally owned. Washington could also sell its stakes in the Southeastern Power Administration and related assets as well as the Tennessee Valley Authority's electric-power assets. There's Amtrak (which runs at a loss) and the extensive hydroelectric empire of the U.S. Army Corps of Engineers. And then there are the assets that have the potential to be among the most lucrative of all: America's highways. Plenty of other countries—Japan, Turkey, and even China, to name just three—have already privatized substantial parts of their transportation infrastructure, leaving private companies to manage both revenues and maintenance." The full column.
See Also:

Politicians Should Be Professors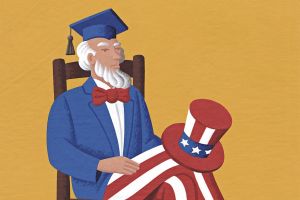 David Perlmutter in the Chronicle of Higher Education: "As a professor of political communication, I find it fascinating that one of the most common negative criticisms of President Barack Obama by pundits and politicians is that he is too "professorial." […] what exactly is wrong with being professorial? The intellectual distance and aloofness of some professors is often exaggerated as the signature characteristic of a profession practiced by tens of thousands of individuals in different ways every day. I do know aloof scholars. But I also know charismatic and charming ones. And rather than protest against a stereotype, I'd like to offer a counterargument: We would live in a better world if our political leaders were more professorial. Why? Because among good professors: Facts matter. […] The best scholarly research allows for being wrong. […] Arguments involve facts, not spin. […] Playing "gotcha" is rare and frowned upon. […] It's fine to be partisan about ideas, but governing must be collaborative. […] Call it aloofness if you must, but the truth is that contemplative, thoughtful, evidence-seeking research, conducted for the purpose of finding answers rather than scoring political points, would better serve our country than puffery, posturing, and cant. As a political consultant I know observed, "People want black and white, but we have so many problems that are gray." We need to stop feeding the general dysfunctional tendency toward oversimplifying complex problems and admit that difficult issues must be handled by smart and reflective people.
See Also: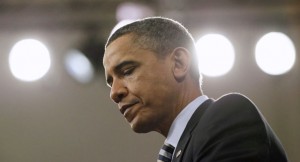 Rich Lowry in National Review: "President Obama is stirring up the forces of reaction. Or at least he wants to. He is their inspiration and their leader, the nation's most eloquent and powerful advocate of a government of the past. The man from "hope and change" wants, to the extent he can, to perpetuate the bankrupt and bankrupting structures of 20th-century government. His political genius turns out to be throwing a patina of daring over what is only an amped-up version of the status quo. Both his supporters and his critics hype him as something new under the sun, when nearly everything he does represents the brackish backwash of 1970s liberalism. […] Obama's transformative agenda has largely consisted of accelerating already-present trends. We had already tried a stimulus and deficit spending — Obama gave us more of both. We already had subsidies to green energy — Obama created more. We already were spending more than ever on education — Obama added more. We already had massive government health-care programs crowding out the private sector and tipping the federal government toward bankruptcy — Obama added yet another one." The full piece.
See Also:

Women get only 1 in 20 jobs amid rebound
From McClatchy: "Job gains by men fueled January's steep decline in the national unemployment rate to 9 percent from 9.4 percent. Men have gained 438,000 jobs since the Great Recession officially ended in June 2009, while women have lost 366,000 over the same period, according to U.S. Labor Department figures. And of the 984,000 jobs created from January 2010 to January of this year, only 47,000 went to women. That's fewer than one for every 20 new job openings. These numbers would barely draw a second look in the aftermath of past recessions, when women made up a much smaller share of the labor force. But women now account for nearly half of all U.S. workers, so the disparity is all the more startling. […] However, some observers say the one-sided job picture is more about economic justice than gender bias. The Great Recession has been called the "mancession" because men absorbed seven of 10 job losses during the downturn. Male-dominated industries such as manufacturing, transportation and wholesale trade shed millions of jobs. Even in fields in which men weren't a majority of workers, they still got hit harder, said Heather Boushey, senior economist at the Center for American Progress, a liberal research group." The full story.
See Also:

From Salon: "Moms ask if my "feminine" son is gay. Strangers tell me I'm being too permissive. Here's what they don't understand. A random mom on the playground, looking serious and a little bit concerned, asks me, "Do you think your son might grow up to be gay?" It's never crossed my mind. Really. Not since that last Random Mom asked me five minutes ago. Watching Sam on the monkey bars, his long hair blowing in the wind, I say, "I don't know. He's always just liked feminine things." Random Mom looks at me like she knows something I don't. Random Moms across America think they know: My son has got to be gay. He wears khakis today but wore a dress to school from age 4 to 6; he used to do ballet and still doesn't like sports; in preschool he was all about playing princess but now is all about Pokemon; and, in spite of the clear gender divisions in third grade, he plays with both girls and boys. I mean, what straight boy is into that kinda freaky gender mash-up? […] And if you get busy thinking about femmy boys who grow up to be straight, you might also start thinking about butch boys who grow up to be gay, like all those bears and leather daddies I see walking around the Castro. Then you might have to admit that, though it often does, childhood gender expression doesn't always correlate to adult sexuality. […] I write about raising my gender-nonconforming son for magazines, radio, and my blog. I get all kinds of e-mail from readers telling me that if I just stopped encouraging my son to be girly that he'd man up and try out for the football team. Ah, yes: I am the All Powerful Mother, whose magic is strong enough to make boys run from Thomas trains to pink tutus. Really, I'm that good. And if I just directed my magic toward good and not evil, then my boy would become all boy." The full post.
See Also:

Bertrand Russell's Message to the Future
In 1959, Bertrand Russell was asked: What would you tell a generation living 1,000 years from now about the life you've lived and the lessons you've learned? Watch:
See Also: