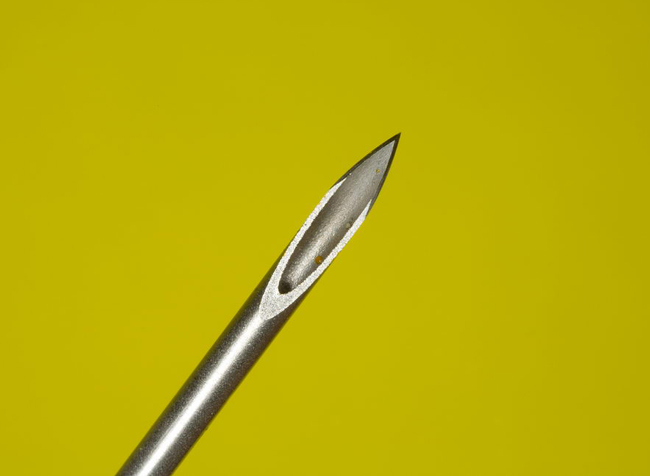 The Florida Supreme Court on Tuesday lifted a stay on the execution of Manuel Valle, saying in a unanimous ruling there was no evidence that one of the new drugs used in the state's lethal injection process would cause undue pain and suffering.
The state's highest court rejected arguments by Valle's attorneys that the substitution of pentobarbital into the three-drug protocol may not render their client unconscious, thus subjecting him to undue pain and suffering when the next two drugs are administered. (See the full text of the decision below.)
Valle, 61, was sentenced to death for the 1978 murder of a Coral Gables police officer, Louis Pena. The jury had recommended the death sentence by a vote of 8 to 4. Florida is one of only five states where a jury's unanimous verdict is not required to impose the death penalty.
He was originally scheduled for execution on Aug. 2. His execution is scheduled for 6 p.m. on Sept. 6. As usual, his execution will be performed by an anonymous private citizen who will be paid $150 for the job. Valle will be the 70th inmate executed by Florida since the reinstitution of the death penalty in the state in 1979, and the first this year. One inmate was executed last year, two in each of the previous two years.
In a 44-page opinion that also clears the way for future executions using pentobarbital, the court said that the evidentiary hearing it required last month found no credible evidence that administering the drug at 10 times the normal sedation dosage would not render Valle unconscious.
Even a medical expert brought in by Valle's attorneys could not testify that such a massive dose would not work.
"By asserting that no evidence exists concerning whether pentobarbital will render an inmate unconscious, Valle has failed to meet his burden of proof," the court's unsigned opinion said.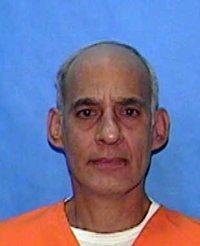 The court's opinion does relate one recent execution in Georgia, that of Eddie Powell on June 17, in vivid details. Valle's attorney had argued that the execution illustrated the cruel and unusual nature of the drug in question, which had not worked properly.
"With respect to the Powell execution, Valle presented the testimony of Powell's attorney, Matt Schulz," the Florida court's opinion reads, "who was able to observe Powell's left side, face, and right arm during the execution. As Schulz explained, after the warden permitted Powell to recite his last words, the warden walked behind Powell and made an announcement that the execution was to be carried out; the intravenous (IV) lines ran into a wall, which led to a room outside the execution chamber. Schulz testified that he could not see the drugs being administered and did not know when the injections began. After the warden left the execution chamber, Schulz explained, a chaplain took Powell's left hand and spoke to Powell for around thirty seconds to a minute, during which Powell turned to Schulz, 'nodded a little bit and then took a deep breath and laid his head back.'
"By Schulz's account, approximately one minute later, Powell suddenly jerked his head up, it appeared as though his upper body was pressing against the restraints, and he looked around with confusion. Schulz asserted that Powell clenched his jaw, flexed his muscles, and his arteries bulged. This episode lasted approximately one minute, and then Powell's eyes glazed over, rolled back into his head, and then his head rested. As Schulz described it, after a few minutes, a guard approached Powell, yelled his name three times, and then ran his finger over Powell's left eyelash; Powell did not respond to the guard's actions. After a couple of minutes, Schulz noticed that Powell's eyes were slightly opened, although Schulz did not actually see at what point they opened. Schulz also did not see Powell's eyes close, but remembered that by the end of the procedure, which lasted around twenty to twenty-five minutes, Powell's eyes were fully closed."
The Florida court accepted the Georgia circuit court's ruling that Schultz's testimony was "speculative," because the lawyer never knew when, exactly, the drug in question was administered, and that "even if the entire situation lasted one minute," it did not amount to cruel and unusual punishment. In other words the court conceded that the death throes may have happened exactly as described, but that the torture did not last long enough to be cruel or unusual.
The Florida court underscored its reasoning by quoting a United 2008 U.S. Supreme Court ruling that found that "an isolated mishap alone does not give rise to an Eighth Amendment violation, precisely because such an event, while regrettable, does not suggest cruelty, or that the procedure at issue gives rise to a substantial risk of serious harm."
The Florida court was asked to rule on the issue after pentobarbital was brought in to replace another anesthetic, sodium thiopental, which was taken off the market. Challenges to the drug in other states have also so far not succeeded.
Pentobarbital, commonly used to euthanize animals, is the first of three drugs administered to condemned inmates during Florida's new execution procedure. By itself, the drug is considered lethal at the 5,000 mg dosage used by the Florida Department of Corrections. It is followed by other medications that paralyze the lungs and cause a heart attack.
A spokesman for Gov. Rick Scott said no new execution date had been set for Valle, who had been scheduled to die Aug. 2 before the procedure was put off pending the court challenge to the new sedative.
Following Tuesday's ruling, Florida Catholic Bishops renewed their plea that Valle's life be spared and that he be allowed to serve out a life sentence.
"We concede the right of the state to impose the death penalty when absolutely necessary, that is when it is otherwise impossible to defend society," the bishops said. "However, given the ability of Florida to protect its residents by incarcerating inmates for life without possibility of parole, we pray you will exercise that option."
"Today's ruling reaffirms that the protocols and procedures used by the state of Florida in lethal injections are constitutional," Attorney General Pam Bondi said in a statement. "With the stay lifted, justice for this cold-blooded killer who gunned down a police officer can now be served."
The murder Valle was convicted for was related in the court case history as follows: On April 2, 1978, Officer Louis Pena of the Coral Gables Police Department was on patrol when he stopped Valle and a companion for a traffic violation. The events that followed were witnessed by Officer Gary Spell, also of the Coral Gables Police Department. Officer Spell testified that when he arrived at the scene, Valle was sitting in the patrol car with Officer Pena. Shortly thereafter, Spell heard Pena use his radio to run a license check on the car Valle was driving. According to Spell, Valle then walked back to his car and reached into it, approached Officer Pena and fired a single shot at him, which resulted in his death. Valle also fired two shots at Spell and then fled. He was picked up two days later in Deerfield Beach. Following his jury trial, Valle was found guilty of the first-degree murder of Pena. He was also found guilty of the attempted first-degree murder of Spell and after a non-jury trial, he was found guilty of possession of a firearm by a convicted felon.
–FlaglerLive and Michael Peltier, News Service of Florida