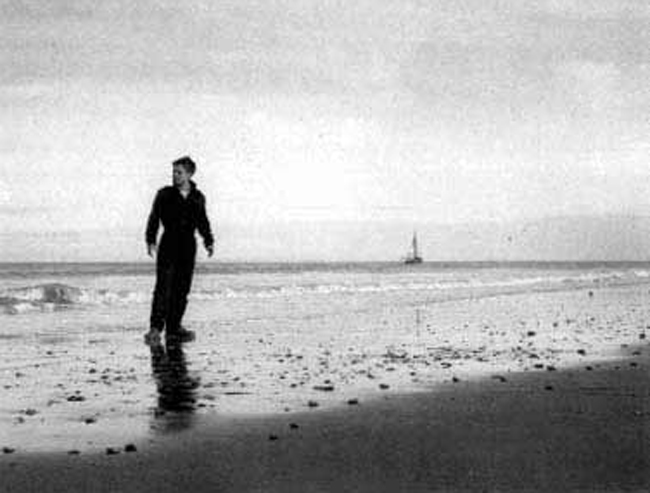 For residents of Palm Coast's B Section, the late afternoon and evening of Saturday (March 8) was jarred by the sight of cops in the neighborhood, a search helicopter overhead and several K-9 units. The triad has typically been deployed in the immediate aftermath of burglaries or assaults, when the suspects are believed to be roaming about.
Not in this case.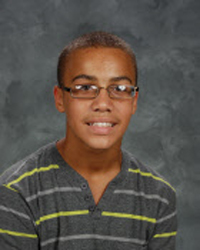 What would by later that evening become a citywide alert that thousands of residents received by email, on their cell phones and landlines involved a 14-year-old boy who'd gone missing. Alex Michael Cargo had run away at noon. He would eventually return home, by taxi, just before 11 p.m. that same evening, safe and apparently unaware that the city had been put on alert for his sake.
The Flagler County Sheriff's report on the incident, released Monday, details what had led to Alex leaving home, and what he did during his 10-hour absence, including a very long walk to the ocean to pick up a sea shell for his mother. Apparently unbeknownst to him, Alex  recreated the most famous runaway scene in cinema history, involving a misunderstood and friendless boy of the same age: Francois Truffaut's "The 400 Blows" ("Les 400 coups"), which ends with Antoine, the young protagonist, running an enormous distance to the ocean. (See the final scene below.)
At noon, at a house on Burrell Place in Palm Coast, Alex and his mother, Pamela Louise Watts, had an argument. Watts told police that the argument had started over Alex not mowing the lawn. Alex left, and started walking on Burbank Drive. His mother said she tried to dissuade him and to come along with her, but he refused. He entered the woods near the intersection of Burbank Drive and Burrell Place. The last his mother saw him was at noon.
---
Walking 20 miles in 10 hours, unaware that the city was looking for him.
---
At first she thought he was merely taking a walk to relax, that he'd be home soon. As the hours passed, Watts got worried. She called the Sheriff's Office. She told cops that Alex doesn't have friends in the immediate area. The family used to live in the F Section. He had friends there. She completed a Missing and Endangered Person Report. Cops conducted a search in the F Section , in the area of Floral Court. That proved fruitless.
Alex, his mother told cops, likes the woods, where he enjoys building worlds of his own, and he likes fishing, but he doesn't have many friends. The search expanded to include the wooded lots around his home and the lake area behind Burbank Drive, then the lake area at Bird of Paradise Park. A K-9 Unit was summoned.
In the B-Section, residents began calling the Sheriff's Office, wondering and worrying about what was taking place. It wouldn't be until late into the evening that the Sheriff's Office issued the Code Red alert that sent word of Alex's disappearance to phones and email accounts.
There is some misconception as to when police will launch a search for a missing person.
"The 24 hour rule is not true," Bob Weber, the sheriff's spokesman, said Monday. "Once a report is taken of a missing adult, or missing endangered person which includes a missing child, a missing adult younger than 26 years of age or a missing adult 26 years of age or older and there is the possibility that person may be in danger or the victim of criminal activity, we have two hours to have that person entered into state and national databases as missing."
He added: "The decision to launch a search really all depends on the individual circumstances of the incident. Factors such as the age of the person, physical limitations or mental capacity of the person, has the person run away in the past, the concerns the reporting person may have about the circumstances involving the person being missing, etc., all play a role in deciding how the matter will be dealt with."
Late in the afternoon Flagler County Fire Flight launched above the B Section. A Sheriff's commander contacted other police agencies to secure assistance through the use of bloodhounds. Tomoka State Prison's K-9 Units arrived at the Burrell Place house to assist in tracking Alex. Again, the efforts proved fruitless. By then, Alex was quite far from the area being searched.
After the Code Red numerous calls came into the Sheriff's Office from residents. Additional deputies were added to the search, as were officers of the Flagler Beach Police Department, following up on a number of leads being called in.
At 10:40 p.m., while cops were strategizing their next step, Alex got out of an All County Taxi cab and ran into his house.
A deputy spoke to him, ensured that he was OK and that no crime had taken place. The deputy then interviewed Alex for a timeline of what had taken place.
"Alex," the report states, "left the house after an argument with his mother, although he could not recall what the argument was about." He walked past the lake on Bird of Paradise and started walking east once he got to Matanzas Woods Parkway. He watched a portion of a middle school football game at Matanzas High School, then started walking south on Old Kings Road until he reached Palm Coast Parkway. He made a left, kept walking, reached the Hammock Dunes Bridge, and decided to cross it, walking all the way to A1A.
And he kept walking, going south. "Alex finally stopped at the Flagler Beach Pier where he spoke with restaurant staff and looked at some art work," the report states, referring to the Funky Pelican.
Alex said he then went down to the beach and collected a sea shell for his mother.
By then, he'd walked precisely 13.7 miles from his house on Burrell Place. He'd been walking for several hours.
He noticed it was getting late. He began walking west on State Road 100, making it all the way to Dunkin Donuts on State Road 100, in the Target Shopping Center. That was another 5.8 miles. He'd walked almost 20 miles. Six more and he'd have had a marathon under his belt. But his feet were hurting. Night had fallen. He tried to call his mother several times from Dunkin Donuts but it wouldn't work. He finally asked the store manager to call him a taxi.
Joseph Vivirito, the 60-year-old cab driver, said he indeed picked up Alex from Dunkin Donuts after Anytime Taxi had declined to take the fare. The call to All-County was made at 10:19, about 20 minutes before Alex was dropped off in front of his house.
"I then spoke to Alex and his mother together," the investigative deputy writes in his report. "While everyone was thankful that Alex returned home safely, we discussed the seriousness of the incident, and ways to prevent any similar incidents from occurring in the future. Pamela thanked all those involved and took possession of her son."
The report makes no further mention of the seashell Alex had picked up for his mother.