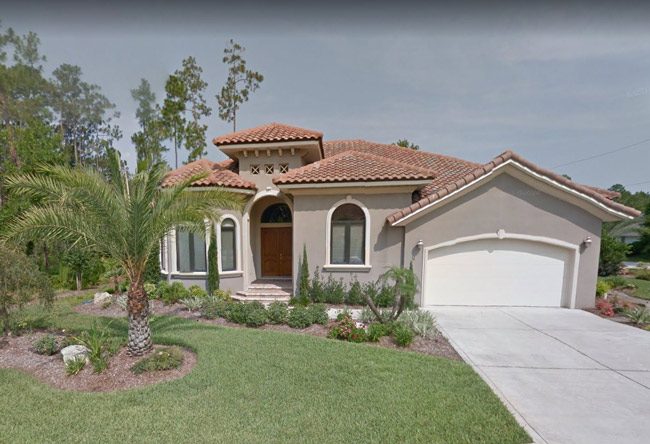 Palm Coast City Manager Jim Landon moved to the city in November 2007 from Lancaster, Texas. It was the depth of the housing crash. He and his wife Tresea waited until the end of March 2009 to buy a house on 2 Edge Place, for $285,000.
"My wife told me she's not moving again, so I'd better make nice with everyone," Landon told the News-Journal at the time, when he was 50 and she was 56. But she may just have to move again.
In mid-September, the Landons sold the 2,600-square-foot house for $388,000, to Gennady and Natalia Avdyukhin, a couple with little previous footprints locally. The price is 36 percent above what they'd paid eight years before, a significant profit for a city long mired in real estate doldrums following the great crash. Overall in 2017 property values in the county remained at 69 percent of their peak during the housing boom, according to the property appraiser's 2017 figures. But values have been rising steadily every year for the past five years, rising almost 7 percent in Palm Coast this year.
A pool, a deck and a summer kitchen were added to the property in 2009, according to property appraiser records. The sale price is well above similarly-sized homes that have sold in the area this year: a 2,400-square foot house with a pool on Ellsworth Drive sold for $180,000 in August (that house is 20 years older), a 2,400-square foot house on Edmond Place, almost contemporary with the Edge property but without a pool, sold for $325,000, a house of the same size, with a pool, but five years older on Eagle Crest Path sold for $289,000, one on Empress Lane (similar size and age and with a pool) sold for $337,000 in June, and one on Ebb Tide Drive, with similar history, size and amenities sold for $308,000.
Landon told the city council in summer he was "downsizing" in view of retirement two years from now. He also bought an RV. It's not clear where he's living at the moment, though he is required to "maintain residence within the corporate boundaries" of Palm Coast, in accordance with his employment contract. (A Palm Coast spokesperson did not respond to an inquiry, and Mayor Milissa Holland said she was not aware of his current residency status.)
In mid-summer his job with the city had come under question as word of his selling his house and private discussions he held with council members fueled speculation about his future and talk from council members that they might end his tenure. But only two of the five council members announced themselves for firing Landon, while the remaining three acceded to his plan to retire in late 2019, even as the council prepares to launch a national search for his replacement. That plan is not starting until January. Council members were hesitant to fire Landon, rather than let him retire, because firing him would cost them a severance package roughly equal to his nearly-quarter-million-dollar pay package.