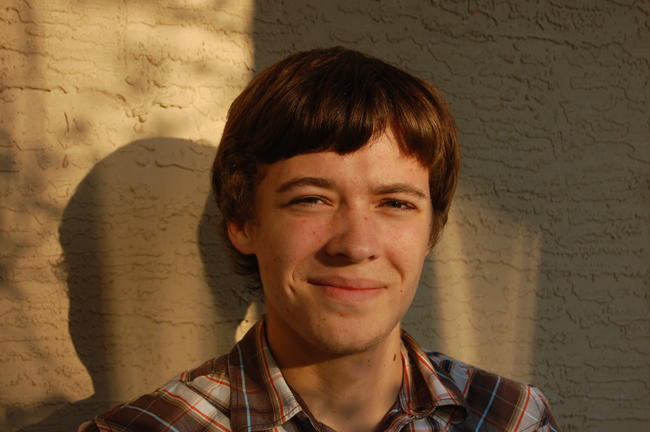 By Kyle Russell
Recently, there has been a series of town hall meetings in Flagler County focused on one topic: a referendum on a 25-cent-per-$1,000 property tax that has been in place for some time now. The reason the tax is being put on the ballot now is that the Florida Legislature has decided to require school districts to get voter approval for such funding, rather than let school boards vote on the levy, as they have for years. This has given some groups (such as the tea partiers) yet another chance to argue for lower taxes and spending, only this time they get to aim at public schools too.
As a senior at Flagler Palm Coast High School, let me give my two cents on why the tax is needed. As many probably know, a bachelor's degree earned today is roughly the equivalent of a high school diploma earned several decades ago, as far as qualifications required and income go.
In that same time span, the financial aid and loans needed for many to attend college has become far easier to access. For that reason, the competition to get into the better colleges has skyrocketed. To stand out from the crowd, we must be qualified in terms of both academics and extracurriculars.
The tax brings in roughly $2 million dollars a year for the school system, in a budget of around $100 million. That's money that helps keep the programs vital to setting Flagler County students above the rest running. Without the funding necessary to maintain programs such as the International Baccalaureate (IB), Advanced Placement (AP), National Honor Society, Mu Alpha Theta, Future Problem Solvers, and Model UN, students from Flagler County would stand little chance in the competition for acceptance to the best colleges within or outside Florida.
Personally, I am the top-ranked student in the senior class, vice president of the math club, and a member of various other clubs. Even with all of these going for me, I know that I am going against literally thousands of similarly qualified students when I apply to the top schools. Like many students at my level, I go online to discuss college applications with peers on websites such as College Confidential (a great resource for students, by the way). On this and similar sites, students and parents post our "brag sheets," or our grades and extracurricular activities, and try to predict our chances of getting into schools.
The sad reality that most come to realize is that even those of us who consider ourselves exceptional in our schools are relatively common among those applying to Tier 1 schools. Nearly everyone has an A average, a 1400+ SAT score, and is a member of the National Honor Society and a community service club.
What sets those of us in Flagler County apart is the quality of the programs available to us. Students with a penchant for math can join Mu Alpha Theta, a competitive math honor society that has won trophies at state-level competitions. For those with an inclination for community service, the Community Problem Solvers program has won on a regular basis at the annual International Conference. For seniors such as Ryan McDermott (who you may recognize as one of the student school board members this year) and myself applying to universities as prestigious as the Massachusetts Institute of Technology and Princeton, having won first and second place in an international competition is among the best things we could do to set ourselves apart. The funding brought in by the tax appearing on the ballot in November helps in allowing our school to provide us with these activities. For this reason, a vote of 'yes' for the referendum is a vote well spent.
Now, say what you will about "I've already sent my students though school" or "public education is horrible," but please consider the mutual benefits to society brought by more students having access to higher levels of education. Students who may have gone on to be the engineers behind the technology that would have eliminated the need for foreign fossil fuels could instead be forced into less productive career paths. Those who would have gone on to be the doctors so vitally needed in our country could be limited in their post-secondary education options. Remember that the intelligent student held back by limited funding is also the doctor, engineer, programmer, or even teacher that could have been.