The Susan G. Komen foundation is a marvel of modern marketing. The organization turned the entire month of October pink, and did with the word "pink" what quarterback Tim Tebow managed to do with his last name: turn it into a verb. "To pink" means, or meant, linking a brand or an entire organization to the multibillion charity campaign known as breast cancer awareness. When even NFL players, firemen, garbage men, high school track athletes and of course presidents ribbon themselves in pink, you know you've achieved something historic. And lucrative. The Komen foundation raised $420 million in 2010. It is chiefly responsible for fostering the national conversation about a disease that kills 40,000 women annually. The foundation spends tens of millions of dollars a year on public health education, research, breast cancer screenings and treatment.
Now Komen is about to throw much of that away over the stupidest marketing decision in its 30-year history.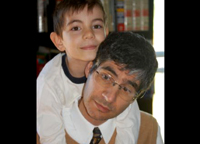 Earlier this week Komen decided to cut off the $700,000 in grants it gave Planned Parenthood. It claims it did so because it's worried about what Cliff Stearns, the Florida Republican congressman and anti-abortion zealot, might turn up in his inquiry of the organization, which gets routinely harassed by government auditors. That's bunk, of course. Komen cut off Planned Parenthood over its support of abortion, even though the money Planned Parenthood received from Komen paid for some 170,000 clinical breast exams in the past five years.
The money lost represents a small fraction of Planned Parenthood's budget. All of it will be made up as men and women rally around the organization. It's no secret why: Planned Parenthood helps far more people (providing care to one in five women, for starters) than does Komen. Abortion services account for 3 percent of Planned Parenthood's work (it performed 330,000 of them last year). That compares to 1 million screenings for cervical cancer, 4 million screenings and treatment for sexually transmitted diseases, and contraceptives provided to 2.2 million people, free, through 840 centers across the country. Critics of the organization can't seem to bring themselves to applaud its work for basic health care, work neither government nor private insurers are providing. They should at least applaud it for preventing unwanted pregnancies and reducing the number of abortions more effectively than wasteful abstinence-education programs and Medieval true-love-waits campaigns.
But we're talking sense and evidence here. The war on Planned Parenthood has nothing to do with either. It's an ideological slander of opportunity by reactionary echo chambers—the radio shout shows, the Fox phalanxes, the congressmen looking for attention, the pandering vote-seekers. They look for a soft target to beat up and satiate the faithful, largely by whipped up inventions or exaggerations. They find. They seize. They swarm. Three months ago it was Solyndra. Three years ago it was Acorn. Three elections ago it was John Kerry's Silver Star libel. Three decades ago it was the National Endowment for the Arts. Now it's Planned Parenthood.
Komen had a choice: Stick with rational neutrality or surrender to political contamination. Komen surrendered. It's insulting to anyone's intelligence to have to spell this out, but there's no connection between abortion and breast cancer. There ought never to be a connection between health care and politics, least of all desperately necessary care with genuine benefits. Komen's insult, before it belatedly reversed course this morning, was to have let the colorless hysteria of anti-abortion crusaders smear the pink hope of hundreds of thousands of women.
Planned Parenthood is not going to be hurt. To the contrary. It will reap big windfalls from this. It's an ironic twist on Komen's marketing miracle, making fertility of Komen's bullet. But there's nothing to celebrate here. Komen's brand is blighted. And women will suffer. An organization that had been a model of non-partisan enthusiasm let fear and fanaticism tarnish a 30-year legacy in the only war worth fighting in this whole disgrace: the war on cancer.