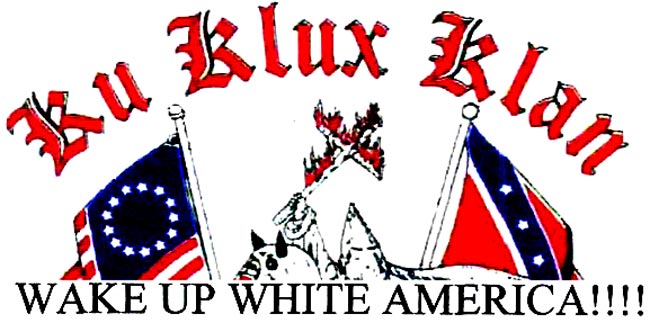 Ku Klux Klan recruitment fliers dropped on the the driveways of Palm Coast residents in at least three neighborhoods on Easter Day are part of an ongoing KKK recruitment drive in Flagler County and across Florida, according to Cole Thornton, Imperial Wizard of the United Northern & Southern Knights of the KKK (UNSKKK).
"It's not just in Palm Coast," Thornton told FlaglerLive on Sunday. "We have people from the Keys up to Fort Walton, to Tallahasse, Gainesville, Orlando–all over Florida." He described the results as "wonderful," including in Flagler County, though he said that while his branch of the Klan has many members active politically around the state, none are in Flagler politics. Nor are rallies planned for this area or the state. But the local drive, he said, produced new members.
"We got a lot of positive response, and people are very interested," Thornton said. "We did pick up some members from it. Again, people live, work, eat, walk with Klan members every day and don't even know it." It is impossible to verify the claims. Thornton wouldn't discuss numbers locally or across the state, conceding only that "we don't have the numbers we had 100 years ago. We can't do what we did 100 years ago."
The United Northern & Southern Knights of the KKK is headquartered in Englewood, Fla, near Port Charlotte, and in Fraser, Mich. The fliers it dropped on Palm Coast driveways this month were a collection of three individual fliers, some of which are part of the group's permanent collection of fliers on its Web site. The Palm Coast fliers wished recipients a Happy Easter, discoursed about the illegality of undocumented immigration, and listed 20 reasons why, "if qualified," people should join.
Thornton, a 58-year-old electrician and the father of four, says the United Northern & Southern Knights shouldn't be confused with neo-Nazi groups, which he disavows, that "hate" is a misnomer when applied to the KKK, and that his group, the largest in the country (again, an unverifiable claim) engages only in "white pride" and caring for the less fortunate, blacks or white.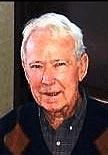 Dan Warren doesn't buy it.
"Anybody believes that, they'll buy the Brooklyn bridge. The whole idea behind the Klan is hate and fear," he said. Warren, an attorney in Daytona Beach, was State Attorney for the 7th Judicial District in 1964 when he became then Gov. Farris Bryant's special representative during a racial crisis in St. Augustine when the Klan "virtually took over the city primarily through a lack of political leadership. It created a vacuum which was immediately filled by the Klan. There's no question it was a terrorist organization, and I was really surprised to see it resurface, in Flagler especially."
Warren, author of "If It Takes All Summer: Martin Luther King, the KKK and States' Rights in St. Augustine, 1964" (University of Alabama Press, 2008) was chiefly instrumental in desegregating St. Augustine's beaches–against the will of local politicians and local police at the time–and was bodily threatened by the KKK. The Klan, he said, became gradually less active later in the 1960s, but it has had a violent history in St. Johns and Volusia counties. Less so in Flagler, he said, which was more sparsely populated and agrarian.
"It's very difficult to determine the extent of their influence" today, Warren said. "In Flagler, the mere fact that they have a presence there would indicate that they should be carefully monitored and watched. But people of good will should speak out against them. Their past activity speaks for itself, and you can't un-tarnish the image that's been created over a hundred years. They aren't going to suddenly change course."
Palm Coast Mayor Jon Netts last week provoked a discussion on the distribution of the KKK fliers, wondering if city and county leaders should take an official stand. On April 15, the county posted a vague statement about a "printed document left on driveways and dropped off door-to-door [that] made disparaging remarks about our neighbors and friends." The statement made no mention of the KKK, merely stating that it "wishes to go on record denouncing the intolerance and thoughtless words of a few individuals."

[Note: this is a developing story. Check back for updates.]