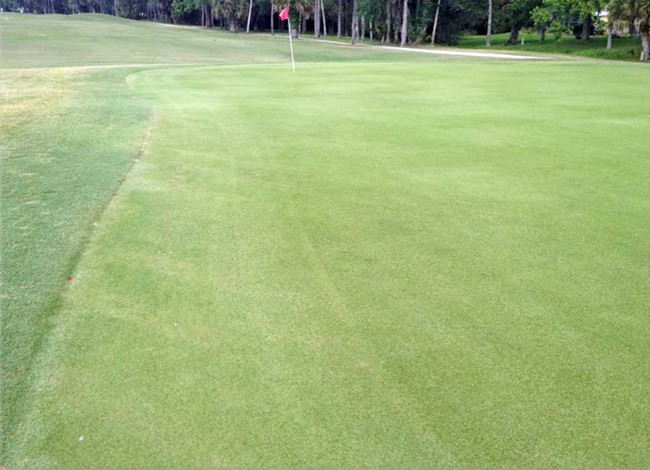 For five years, KemperSports, the company managing Palm Coast's Palm Harbor golf course, has promised the city council that it was making improvements, reaching out for new players, fostering things like Internet initiatives and "loyalty programs" and new pricing strategies, with promotions targeted at non-residents. It used the word "outreach" a lot.
And for five years, the operation has been losing money, requiring the city to pump in tax dollars by $100,000 a year or more close the deficit. Same story at the city tennis club, but not as terribly. The losses have been wearing on members of the city council, particularly on Bill McGuire, who's been asking for an update from the Kemper front since the council renewed its contract with the Illinois-based company, and since it acquired its third local general manager in five years in the youngish, assertive Brad Adams.
Adams appeared before the council Tuesday morning. And again, there was a series of of bright-sounding stories about Kemper's new initiatives, improvements to the facility (which sounded as if there'd been no improvements previously, though there had), new programs to target new players. Adams used the word "outreach" a lot.
There was one key difference with this presentation. Jim landon, the city manager, who always has his teams rehearse their presentations with him before they go before the council, had instructed Kemper management not to do one thing: not to make projections. Not to talk about breaking even.
It did go over well with three council members, who were left asking questions, starting with what Kemper was projecting to get the operation out of the red. That was the point of the presentation McGuire had asked for. And Landon had told the company not to make such claims, even as, once again, Kemper presented numbers still soaked in red: a projected deficit of $130,000 for the year at the golf course, based on the first six month's losses—only a slight improvement over last year—and a projected deficit of $75,000 at the tennis center, also a bit of an improvement over last year. While it's increased walk-on participation, it has lost members.
The numbers of rounds played at the golf course are still flat. The costs to players, because fees have increased, are higher. Expenses are up, too.
The council did not take well to the lack of projections, or even to the look of some of Kemper's presentation, down to one council member ridiculing the sort of deceiving images used in the powerpoint, such as before and after shots of brown and green grass, designed to imply happy improvements (as opposed to indicators of a dry summer as opposed to a wet spring). The council member later backtracked a bit and spoke kindly of the presentation as a whole, missing information notwithstanding.
Today's presentation, Landon said, lowering expectations at the beginning of the meeting, was to "see some of the positive trends we're seeing with the numbers, even though we're not focusing on the numbers."
"Speak for yourself," snapped McGuire, a numbers guy foremost, immediately signaling that he was not going to play along.
---
Trying to change the narrative of loss by lowering expectations and forbidding further projections about breaking even.
---
Adams presented. He spoke of the many new faces at the golf operation. "There's no doubt that over the past few years the property may not have had the playability, the conditions that it once had, so our main focus this year was to improve upon that," he said. Management has been seeking to improve the maintenance of the grounds through such things as "consistent green speeds," consistent mowing, renovating bunkers, and enhancing the look of the place, including the fringes of greens that used to get ragged.
A key initiatives is to draw in more women, appealing to the notion of golf as a social occasion, and to draw younger players in. "We always hear different reports about the golf industry in general has been struggling," Adams said, "more golfers are leaving than entering the game. All that may be true to some extent, but our belief is that the reason why new golfers haven not come out to the game is because there hasn't been a really strong effort in community outreach programs, especially when it comes to the schools."
Kemper is planning to set up a golf program in schools called Giant Leap Forward, with Wadsworth Elementary as its pilot school. Its hope is to extend the program to all 12 schools, through fee-based, after-school five-week programs. The Level 1 segment of the program would be held at each school. Level 2 and 3 would be on the golf course. But those, too, would be fee-based. Such fee-based programs have generally not have broad success in economically stressed places like Flagler. But Kemper has done this in another market, Adams said, creating a "fun" environment and drawing out younger players to feed into the game and help it grow.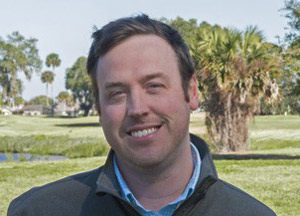 Lack of school "outreach" may have played a role in golf's decline, in part, but it masks a broader reason the industry has been in the dumps. Like an echo of the housing bubble that burst in 2008, golf experienced its own bubble—and its own, slower-paced bust. Between 1986 and 2005, the National Golf Foundation reported, the industry added 4,500 courses, or more than 230 courses per year. The boom was led by what proved to be an inaccurate assumption that the country had a shortage of golf courses to satiate the playing needs of aging and retiring baby boomers.
Aside from building an oversupply of courses, the industry never figured on changing habits, both among boomers and younger people, to whom golf was no longer of as much interest as it had been to the previous generation: golf is time-consuming, and the Eisenhower-era notion of dads spending hours and hours away from their families to be on the golf course doesn't go over well in today's families. For years, the sport has been losing core players, those who play eight times a year or more. The fact that the sport doesn't require helmets—that it's considered safer than  many other sports—hasn't led to a surge in youth interest.
"The slow correction that is now occurring is very much overdue and necessary, to help return the golf course business to a more healthy equilibrium between supply and demand," Joe Beditz, the foundation's CEO, said in 2011, a year that saw 157 golf courses close, as opposed to 19 that opened. That lopsided trend isn't over. In 2013, just 14 courses opened, and 157 closed. In 2014, it got worse: 174 18-hole courses closed permanently, according to the foundation, and just 11 new ones opened, though 91 were also renovated in hopes of attracting more golfers.
None of that historical perspective was in Kemper's presentation. Landon told the council he didn't want more stories about why golf is in retreat, more complaints about the weather, more retreads of previous presentations. He wanted to change the narrative—and change expectations by first eliminating expectations and focusing on what Kemper was doing now.
But Kemper's presentation as if begged the questions Landon didn't want asked.
"City Council made a leap of faith when we renewed our contract with Kemper," Mayor Jon Netts said. "Dealing with the golf course, you have made all kinds of changes, new initiatives, improved maintenance, so on and so forth. Why wasn't that done by Kemper all along? Why was the course allowed to deteriorate."
"I can't speak for what's past," Adams said. "I wasn't here personally. But from what I understand we operated to a budget, and that budget was not sufficient to the quality or the standards of where we're going today."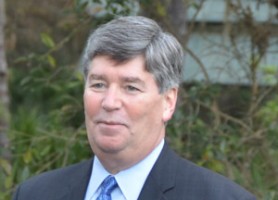 But it's just as true that year after year, as Kemper has made its periodic presentations to the council, it has also made similar assertions of significant improvements. There's never been a year—nor a Kemper presentation—when the message was: "we're static."
Then Netts asked the key question Landon didn't want asked: "One year does not a trend-line make," the mayor said. "If you were to project into the future, are these changes going to bring us closer to break even, or is that pie in the sky?"
"I told them not to give you projections," Landon said, "because every time they gave us projections last five years, they were never right. And I said it's time to quit blowing smoke, and quit doing projections. Let's get a year under our belt with the new programs, see how that goes, and then with more realistic numbers, start making projections."
"Without that information, all this is nothing, I mean, honestly," council member Steven Nobile said. "My questions are this: what are the projections. That's the first thing. You made changes, what do you anticipate those changes doing?"
There was no clear answer.
"There were very specific direction that we were no longer going to have this be an enterprise fund. We were going to try to make money, but we were no longer going to make those kinds of business projections," Landon said. An enterprise fund is a segmented government division that is designed to support itself financially (like the city's utility department, or the county's airport). But it's not quite accurate that the council directed its administration to fold the golf course and the tennis center into its parks and recreation department, rather than keep it as stand-alone enterprise funds. Landon presented that plan to the council, recommended it, and got approval for it. It was not a council-driven initiative—just as, today, it had not been a council initiative to ask Kemper not to make projections anymore, but Landon's. And McGuire sharply corrected the city manager on that score.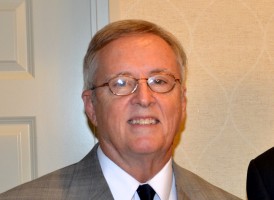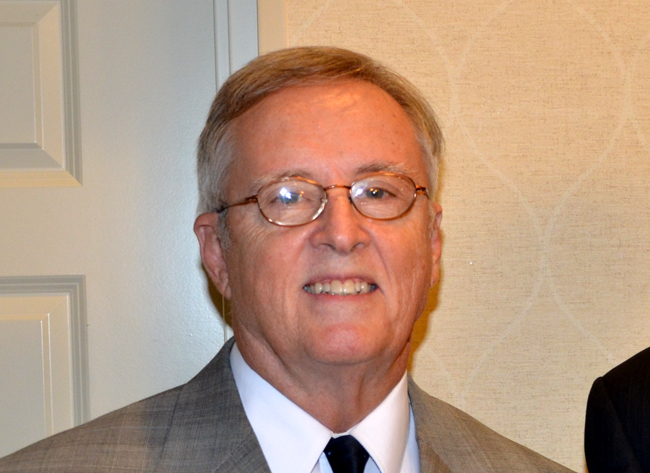 "Mr. Landon," McGuire said, "the city council has never said, to my recollection, that, well, we're going to just roll with this and hope it does good, but we're going to stay with it. Every successful business, every one, and this is a business, we sell this service. Every successful business has a profit plan. You may not hit it. But you have to have measurable goals that you reach for, and they have to be quantifiable. I would like to see an analysis, financially speaking, of, all right, in the past, the golf course lost money, and here are the fiscal measurable for all the factors of that golf course. This one is OK, but this one, we're going to have something about, and this is what we're going to do. There's a reason why our golf course is not, from a business standpoint, doing better than it's doing, and it is not all tied to how well the grass grows. And by the way, I'm not sure that a picture of the grass at the end of a hot summer in September is measurable to a nice, long, rainy winter with the lush grass that's growing in April. But that's a separate issue."
Nobile was incredulous at Kemper not knowing "what potential market you have," if it's Kemper's (and the city's) intention to keep the course as a "premier" venue. "I'm just hearing we build it, and hopefully they'll come."
Landon said the archives are full of Kemper presentations with projections that led nowhere. It's time, he said, to take the golf course as a "community asset" first.  But there was nothing new in that, either: the city has never not looked at its golf course as an asset. That's why it has kept subsidizing it by the hundreds of thousands of dollars every year for the past five years.
"We showed the slides of how many golfers there are now versus before," Landon said, "the older generation and all that, and the numbers show that we shouldn't be in the golf business if we're trying to break even or trying to make a profit. That's the bottom line. So now the question is, do you want to maintain a recreational facility? Indian Trails Sports Complex, we use tax dollars to keep that going. Now, do we get a return on investment through the cash registers and those types of things? I would say that the golf course and the tennis center, one of the reasons some people move here and the cash register rings and we have visitors etc., that's not in our numbers, because those are numbers we can't identify."
"Indian Trails Sports Complex generates a huge amount of money for the local, retail, and it's measurable, and we measure it every month between the Chamber of Commerce and the TDC," the Tourist Development Council, McGuire said, "we know where it's successful; and where it's not successful."
Council member Jason DeLorenzo, too, was skeptical: even though more rounds are being played and golfers have been willing to pay more at the door ($5 more per round, on average), they're not spending as much once they do get in the door. "So what's not working?" DeLorenzo asked.
There was no clear answer.
"I like the presentation, I like what you guys are doing, it's definitely making an asset more valuable," McGuire said, "but call me an old curmudgeon, I still want to see a goal. You may not hit it. But if you don't have one, you ain't going to hit it." He added: "Those of us that are sitting here speak for the people that elected us. The people that elected us are not happy with the performance of the golf course, because keep in mind that there's more than 78,000 citizens that we represent, a small fraction of those play golf. Now, the people who play golf down there love it. They love Kemper. They've got red t-shirts that say so. But I have to go back and tell the people that live in the B Section hey, this is why we're doing what we're doing, and I have to be able to put it in perspective and say, the new Kemper management that's here has a different direction, a different plan, and they're showing some results here. As long as I can say that—I mean, if we ever got to break even, there'd be dancing in the street, because a lot of people don't understand and don't look at our golf course as a city asset like the mayor does. They look at it like a boat. People will say, what's a boat? It's a hole in the water you throw money in."
Netts, as he often does when signaling the end of a discussion, summed up the matter after 65 minutes: "In summary, at some point, this city council or the next city council or subsequent city council is going to make a decision," the mayor said. "Obviously we'd love to break even, we'd love to make money. That may or may not happen. You'll report back on the new initiatives. But at some point, city council is going to say: if the golf course does not break even, we're going to a, sell it, if we could find someone willing to buy it, b, close it, you're willing to accept that impact on the community, or c, we're going to continue to subsidize it as part of our recreation program. There aren't a lot of other options."
But it'll still be the council's decision as to "how much we're going to subsidize it," he said. His hope, Netts said, is that "you're going to start seeing a trend line."
The council expects to see Kemper make another presentation in six months.

KemperSports Presentation on Palm Harbor Golf Club and Tennis Center (2015)