Justin Patterson's murder hasn't elicited marches, protest, notice on Nancy Grace or Anderson Cooper, or hardly any media until the New York Times front-paged the story on Thursday.
It goes like this. Patterson is 22. Was 22. His brother Sha'von was 18 at the time. They're black. Sixteen months ago the pair went to a friend's house in Georgia. An 18-year-old girl, who also had a friend there. The girls are white. The quartet split off into pairs, each in a room, had sex, smoked marijuana.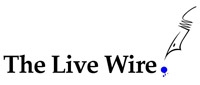 It was all happening under Norman Neesmith's roof. Norman Neesmith is a 61-year-old ex-school bus driver. He took in his niece when she was very young. She had a black father. His pool in his backyard was open to white and black children, in a county with a terrible history of segregation (No black Miss Vidalia Onion for that county, ever). That night he heard a noise in his trailer. He grabbed a .22 caliber gun, which he kept by his bedside. Most people in that area of Georgia keep guns in their home. He discovered the boys with the girls, one of whom was 14, not 18, as she had told the boys (there could be rape charges, and drug charges). There was an argument between Neesmith and the boys, and a struggle with Justin, though they were unarmed. While Justin's younger brother was struggling to open the door, Justin shoved Neesmith, who fell, and fired. One shot hit Justin. As the boys ran out into the night, he fired again, allegedly as a warning. By then Justin had fallen in the yard, where he would bleed to death.
Neesmith was arrested and charged with murder, false imprisonment and aggravated assault, but on Thursday (April 27) he pleaded guilty to involuntary manslaughter and reckless conduct. He might serve in a special detention program for a year. But no jail time.
From The Times: "Although the facts surrounding the case in Florida and the case in Georgia are quite different, both involve a claim of legally sanctioned self-defense, a dead young black man and, for the Pattersons and the Martins, deep concern that race played a role in the deaths of their sons. […] Still, like so many other crimes where race might be a factor, this one is not so clear-cut. Mr. Neesmith says he felt threatened. He says he aches for the parents but believes none of this would have happened if the young men had not been in his house when they should not have been. "I think about it every day. It's the worst thing I've ever been through," Mr. Neesmith said as he stood in the doorway of his home. "In two minutes it just went bad. If you ain't never shot nobody, you don't want to do it, I'm telling you." […]
"At Justin Patterson's grave, his mother shakes her head. She visited with her son's preschool-age daughter, whom the Pattersons, though divorced, are helping to raise. She says things simply do not add up. What made the district attorney change course? And how could her son, who was not even 5-foot-7 and perhaps 120 pounds, be such a threat to Mr. Neesmith, who is 6-foot-2 and 240 pounds? "If he had just asked them to get out of his house, they would have," she said. "They are mannerable boys. He took a life he didn't have to take." Julius Patterson, who works maintaining soda vending machines, sees Mr. Neesmith around town. "At the end of the day, really we wouldn't have gotten a fair trial because everyone knows him," he said. Sha'von Patterson is so troubled he can barely speak about the shooting. His older brother was watching out for him to the end, just as his mother had told him to all his life. His death changed everything. "It made me grow up and realize you can leave this earth anytime," he said."