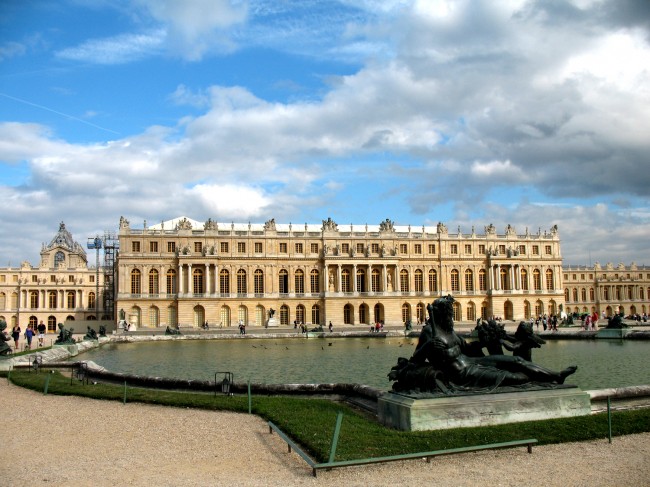 There's no new city hall in Palm Coast's near future, Mayor Jon Netts says. And when one might be proposed again, voters would get to decide whether to endorse it.
"If there ever is to be a city hall, it will probably require a bonding issue and it will have to go on referendum, without a doubt," Netts said on Monday. "There's nothing to put on referendum now because there's no proposal."
Both points represent a significant shift. That's the first time since the council has been discussing a new city hall that Netts has spoken of it no longer as a cash-funded project, with money already in the city's reach—as City Manager Jim Landon has been presenting it—but as one financed in the same way that the 2005 proposed city hall would have been financed. That proposal was rejected by 82 percent of voters. It's also the first time that Netts was ruling out a new city hall for the foreseeable future, after speaking favorably of one until last fall. Just before Thanksgiving last year, he said hard data should be produced to enable a proper analysis of the project's costs and benefits. The data has not been produced.
The council has distanced itself from the matter by way of wrapping it in silence for now. Netts, who is getting closer to making his run for reelection official, distanced himself more explicitly from it after conceding last November that championing a new city hall would be "political suicide."
"Everybody took a preliminary possibility and converted it into a certainty," he said Monday. "It was a concept, it was a possibility, it was something that might have happened. Does it look like something that's going to happen? No, it doesn't." Netts specified: "I'd have no problem putting it on referendum if and when there is a proposal." But there isn't one, Netts says, and there isn't about to be one.
Nevertheless, at the Palm Coast City Council's meeting Tuesday morning (at 9 a.m. at the Palm Coast Community Center), the Flagler County Tea Party will submit a petition of 540-some names with a request to put the matter of a new city hall to voters as part of the summer's municipal elections. The tea party has been gathering the signatures for more than two months.
Netts said he wasn't aware of the coming petition. But his new thinking on the city hall matter enables him to  outflank critics and cauterize what would have been one of his most serious vulnerabilities in the coming election.
The tea party still intends to make an issue of it, however, as have several candidates in the elections.
"It sends the message to the city council that while they don't have to send it out to referendum," Tea Party Chairman Tom Lawrence said, "we think the right thing to do is to send it out to referendum, because this is kind of an optional expense. If a road needs to be repaved, it needs to be repaved. A lot of things they have to do because they have no option. But this is one they have an option."
Lawrence isn't so sure the matter is dead. "It's gone underground I think because of the election," Lawrence said. "This is an issue that the people running for election don't want to touch with a 10-foot pole. It's a third-rail issue." But, he added, "The thought process hasn't stopped, the background work hasn't stopped. When the election is over I expect it's going to pop back up to the front burner pretty fast." The city bid out architectural services last December and bid out construction services in February.
Most tea party members are opposed to a new city hall, which Landon outlined to the council last year as a $10 million, 40,000-square-foot proposal that would not require the city to bond money or raise taxes. The building would go up in Town center, enabling the city to move from the offices it now rents at City Market Place, for $240,000 a year. The city moved into City Market Place after ceding its former city hall, a 70,000-square-foot building, to Palm Coast Data as a sweetener in a deal that the city claims helped keep the company in town. (The company has not held up its end of the deal, however, as it has failed to create the 700 extra jobs it promised then, shedding jobs instead and appearing to struggle for life.)
When Landon made his city hall presentation to the monthly tea party meeting several months ago, a show of hands revealed that about a quarter of the 200-some people in the assembly favored the proposal—a surprisingly high number, Lawrence said, for such a fiscally conservative group.
Ironically, it was Lawrence himself who championed a referendum in favor of a new city hall six years ago. He reconciles his opposition today this way: "I was in favor of it, but it was a referendum back then. I wasn't saying city council go do it, I was saying leave it up to the people." Circumstances, Lawrence says, have changed. "Our economy was booming, we were doing very well." Not anymore.
He also dismisses the notion that by going to referendum on the matter regardless of the means of financing it, it would open the door to requests for referendums on all sorts of other, more minor issues. The city hall matter is "unique," in Lawrence's view, because of its history and what it has come to represent in the city's relationship with voters. "The fear is that the people would say no again," he says. "That's the obvious fear, right? If you really have a good case, then you shouldn't fear the public, who by the way are paying all the bills."
Lawrence won't be presenting the petition (he has a private family matter to attend to). Vince Ligouri, who has frequently spoken on behalf of the tea party, will do so.