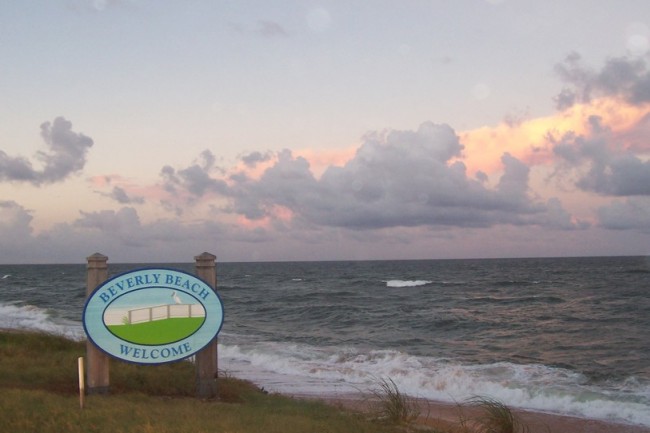 John McDonald, Beverly Beach's longest-serving city commissioner, died Tuesday morning, Oct. 11, following a long bout with cancer. He was 76.
McDonald served on the five-member commission for 10 years and eight months, Beverly Beach Mayor Steve Emmett said. The mayor was at McDonald's bedside in Hospice in Port Orange for several days before McDonald died. "The best way I can describe John, he was a gentle guy, he was a quiet man, and he was very friendly," Emmett said.
Fellow-commissioner Frank Gromling cited two issues as exemplifying the sort of commissioner McDonald had been: tenacious opposition to billboards in Beverly Beach, which helped lead to the removal of all five billboards in town, and McDonald originating the town's local sponsorship of the Wounded Warrior Project, a Jacksonville-based organization that raises awareness and money for soldiers severely injured in combat. Beverly Beach and Camptown RV Resort hosted a fund-raiser over Memorial Day weekend.
"He always focused on the right thing, in my mind," Gromling said of McDonald. "He always was able to do that."
Beverly Beach will be presenting a plaque honoring McDonald's service to his wife, Joyce, and will hang a permanent, commemorative plaque at town hall.
To fill McDonald's seat, the city commission will accept resumes, which it will review at a subsequent meeting, and appoint a successor at its January meeting (the commission does not usually meet in December). The next election is scheduled for March.
McDonald served for 26 years in the Alachua County Sheriff's Office in Gainesville, retiring as a sergeant, and moving to Beverly Beach in 1986. He will be buried in Gainesville. He is survived by his wife, a daughter and a son, and three grandchildren.