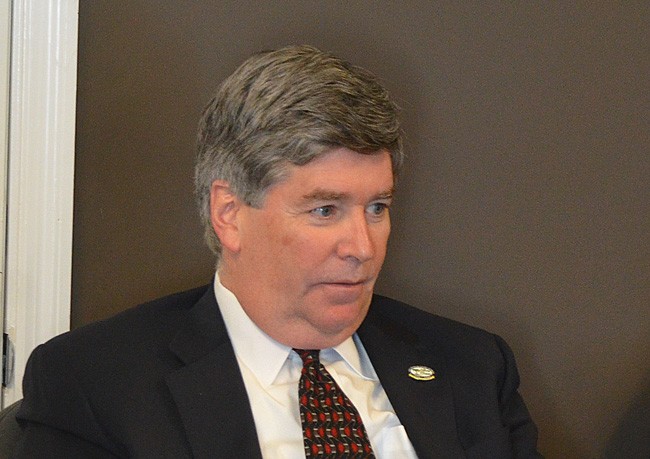 At the end of Tuesday evening's Palm Coast City Council meeting, councilman Bill McGuire asked City Manager Jim Landon if there was "any upshot to the FBI investigation." McGuire was referring to the FBI interviewing two public works officials on Jan. 21 in connection with Tony Capela and his recent resignation as the city's street superintendent.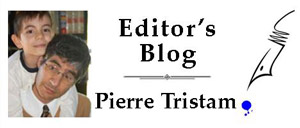 Landon chuckled. "You must be listening to the media because I don't know that there is an investigation," he said, and went on to say that he "actually got a kick out of that because the media showed up like we had a raid going on, and they were reporting, which wasn't the case at all."
Landon is notoriously thin-skinned and often disdainful of media that don't act like extensions of his PR machine. That's the norm for people in his position. But at least he's not dishonest, which is not necessarily the norm for people in his position.
Tuesday evening, he was. He accused the media of mis-characterizing the FBI visit. But it was Landon who was mis-characterizing the media, distorting the record and deriding the local press in a way he never would dare—or that council members should never tolerate—if he were referring to any other local business.
In none of the reporting by the News-Journal, the Observer or FlaglerLive was it stated either that the FBI visit was an "investigation" or that a "raid" had taken place. The mater was explicitly described as a visit, an interview or an inquiry and placed in the context of the Capela background, on city spokeswoman Cindi Lane's lead. Capela before he resigned in December had been investigated by the state ethics commission and by the city itself.
Each of the three outlets refrained from speculation and waited on the city's official version before running stories. Each of the three outlets referred to previous investigations, quoted Lane's references to those investigations, and cited the FBI's standard practice of neither confirming nor denying whether an investigation was taking place. There were no assumptions or leaps of reporting beyond that. If Landon is suggesting that an FBI visit to city offices in the context of the Capela history is not relevant as news, his understanding of the press and people's right to know their city's business is even more wobbly than I feared.
"We had someone that came and chatted with one of our employees," Landon told the council Tuesday. "There's a big difference between having an investigation and having a meeting where they call and say hey, we would like to talk to you. And to tell you the truth, we have law enforcement come see us all the time. There are a variety of reasons why they come to see us, because of what we're involved in day in and day out, and the fact that we were closely with the sheriff's office."
Again: no media portrayed the matter as an "investigation," though Landon comparing a visit by FBI agents to the routine interactions with local cops is, well, worthy of Landonesque derision. The FBI doesn't get involved in routine matters. It doesn't even get involved in state matters. Its jurisdiction is federal crimes, which rise in seriousness just a tad above red-light camera infractions and vandalism at city parks.
Landon, who attended his council's ethics-training course just last week, is the sort of guy who likes his media to be deferential and respectful. A good place to start, Jim, is with you attitude and example, to say nothing of a greater respect for accuracy. And for local businesses, whatever their stripe.