'Myth and Poetry' from the Philharmonic
There is nothing 'scary' about the Orlando Philharmonic's lyrical Halloween concert entitled "Myth and Poetry" set for Saturday, October 30 at 8 pm.  The concert will introduce the Orchestra's new concertmaster Yuri Bekker as they perform works by Orlando's resident composer Stella Sung, Chausson, Tchaikovsky, and Vaughan Williams.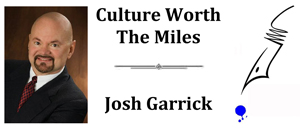 The program will conclude with the work that is considered to be Igor Stravinsky's first masterpiece, The Firebird. Written as ballet music (in 1910), The Firebird was given its first performance by the Ballet Russes in Paris. Many in that premiere audience were 'shocked' by the modernism of the score's complexity, but it was praised by critics for its orchestral effects, pulsating rhythms, and sheer beauty. For 100 years, The Firebird has been Stravinsky's most popular work. Maestro Christopher Wilkins will conduct at the Bob Carr Performing Arts Centre.  For tickets, call 407.770.0071.
The Gorey Project
This is the final week to view Edward Gorey's macabre and witty work currently featured in the exhibition, Elegant Enigmas: The Art of Edward Gorey, at the Orlando Museum of Art until 4 pm on October 31. Gorey's drawings and illustrations make creepiness into fun sometimes making sense, but often leaving us with a wry smile thanks to their 'twisted' humor.  A significant addition to the current exhibit is a project initiated by the University of Central Florida Art and Theatre Departments whose students developed their own work as they were inspired by Gorey. UCF Art students researched Gorey's style and subject matter and then created their own works with an emphasis on his ironic and mysterious sense of humor while their fellow students from the Theater Department designed and built mask and hat projects. It's amazing to see how well the students 'assimilated' Gorey's unique style and then translated it into their own work. The student work is exhibited in a side gallery next to the Gorey exhibit with one exhibit enhancing the other. The OMA is located in Orlando Loch Haven Park at the corner of Princeton and Mills. Parking is free.  Call 407 896 4231 or visit www.omart.org.
Girl's Night- The Musical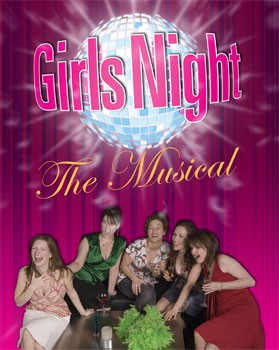 Both touching and funny, Girls Night: The Musical is a 'tell-it-like-it is' look at the lives of five female friends who re-live their past, celebrate the present, and look to the future during an outrageous girls night out at a karaoke bar. You'll quickly recognize the characters…Carol 'the party girl;' Anita who "tells it like it is;" Liza (who has 'issues'); Kate, the boring designated driver; and Sharon, the not-so-angelic angel who provides the 'heavenly narration.' This "Strong-Woman-Musical" rocks with energy and empowering classic anthems, from Lady Marmalade and I Will Survive to It's Raining Men and Girls Just Want to Have Fun. This 'girls' night out' promises to have you, your sisters, and your girlfriends laughing, crying and dancing in the aisles. Performances are scheduled from November 4 through November 7 at the Plaza Theatre at 425 North Bumby in downtown Orlando. Visit www.theplazatheatre.com or call 407.228.1220.
… And my Buddy Barney Rubble
The Orlando Science Center asks us NOT to put away those Halloween costumes just yet, because we may need that costume for their annual Neanderthal Ball, the Science Center's biggest 'friend-raiser' of the year. Considered the "coolest event this side of the Stone Age," the Neanderthal Ball invites us to step into the past to support the future with fun, fire, food, wine, and a silent auction on Saturday, November 6 from 7 to 11 pm.  It's time to party like a caveman — with an animal print tie or a bone in your hair — amidst the prehistoric atmosphere of the Science Center's dinosaur exhibit. Guests may participate in a "diamond dig" for an authentic half-karat diamond, see a dinosaur come to life, or chisel your mark at the silent auction – all to benefit programs for youth at the Orlando Science Center. Guests are invited to "rock out" with themed entertainment, create their own cave painting, and indulge in food and wine under the starlit sky on the Center's Terrace.  The dress code is cocktail attire with a 'caveman couture' accent. Show your prehistoric flair with an animal print cocktail dress. For more information call 407.514.2233 or visit www.osc.org. Tickets are available for purchase online.
Noises Off in Winter Garden
The comedy in the play Noises Off comes from the slapstick 'off-stage chaos' that we get to see — through November 7 at the Garden Theatre. Visit gardentheatre.org or call 407.877.4736 x303
Art 'Veterans'
The Mennello Museum presents two beloved Fine Artist/Master-Teachers of Central Florida. Maury Hurt and Grady Kimsey have created, taught, and influenced Florida artists for over 40 years. Call 407.246.4278 or visit MennelloMuseum.com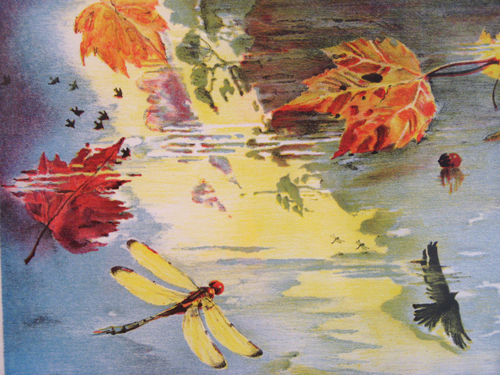 Pump Boys and Dinettes
The "feel good, put a smile on your face 'Southern' musical" Pump Boys and Dinettes is at The Winter Park Playhouse through November 7. Call 407-645-0145 or visit www.winterparkplayhouse.org
PHANTASMAGORIA
Put Frankenstein, Kafka, and Edgar Allen Poe in the hands of Director John Didonna, call it PHANTASMAGORIA, and we can be assured of an intriguing and stylish Halloween entertainment. Call 407.328.9005 or visit redchairproject.com
Florida Highwaymen at the History Center
"Against All Odds: The ART of the Highwaymen" brings together 26 African-American artists who sold paintings by the side of the road – through January 2. Call 407.836.8500 or visit thehistorycenter.org.