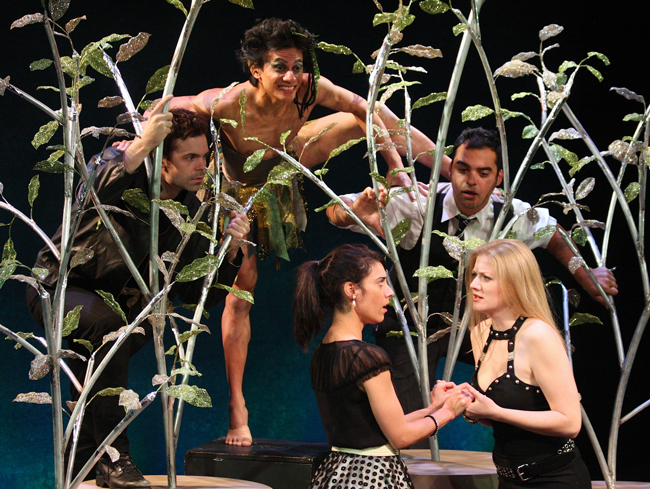 Shakespeare's Dream
The Orlando Shakespeare Theater enters the new year with Shakespeare's funniest and most romantic comedy, A Midsummer Night's Dream, playing from January 26 to March 19.  Feuding fairies, blue-collar actors, and Athenian royalty join to lead two pairs of young lovers on a "who-loves-who" chase through the woods while the Fairy Queen falls for the world's most unlikely lover.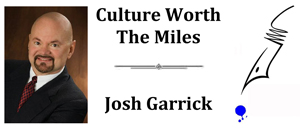 The comedy works on so many levels that you probably read one of the parts 'out-loud' in high school while your English teacher tried to convince you that a playwright from four centuries ago could be relevant and funny. He was … and is! "A Midsummer Night's Dream celebrates the alchemical power of love," says director David Lee. "I want to unleash a production for Orlando Shakes audiences that is as fantastical as it is funny and as delightful as it is meta-theatrical!" A Midsummer Night's Dream will be performed at the Shakespeare Center at 812 East Rollins Street in Loch Haven Park. Call 407-447-1700 or visit orlandoshakes.org
And MORE Love at Winter Park Playhouse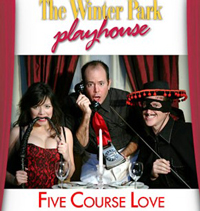 This is definitely the week for plays about confused lovers with 'Dream' at the Shakes Fest and the Off-Broadway Musical hit Five Course Love making its Central Florida premiere at The Winter Park Playhouse from January 21 to February 13.  Directed by the witty Michael Edwards, Five Course Love presents three of Orlando's finest actor/singers playing fifteen (count 'em folks) different characters looking for love in five restaurants on one eventful night. The Off-Broadway production, which ran for over a year in New York, will feature Mark Baratelli, Christopher Alan Norton, and fave-rave Michelle Knight here in Orlando. Artistic Director, Roy Alan says, "This is a hysterically funny show that will amaze you at the versatility of the actors." For Reservations call 407-645-0145 or visit winterparkplayhouse.org. The Winter Park Playhouse is located at 711-C Orange Avenue in Winter Park.
Manatee Festival
Let's show some love for the blessed manatees huddling for warmth in this crazy 'coldest of all Florida Winters' and join the Central Florida Zoo as they partner with the Orange City Blue Spring Manatee Festival. Scheduled from 10 am to 5 pm on January 22 and 23 in Orange City, the Festival offers live entertainment, 'animal ambassadors' from the Zoo, arts and craft booths, kids' games, and festival foods that give sausage and peppers that special place in your diet. Then take the shuttle to Blue Springs State Park to see those amazing manatees in their natural setting. Festival reps promise 100 or more manatees to be 'in residence' for the Festival. This is 'good ole' Florida festival fun with a side-order of environmental education thrown in. Visit themanateefestival.com for all necessary info.
Poetry Inspired Artwork and Artwork Inspired Poetry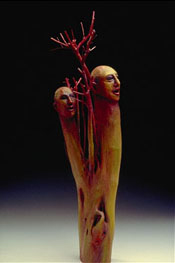 Every Third Thursday Downtown Orlando gives us a host of reasons to visit the art galleries and art showcases that dot the cityscape along Pine Street (and environs).  This Thursday, January 20, the most inspired reason is the 8 Artists and 4 Poets who will celebrate an Opening Reception from 6 to 9 pm at the Gallery at Avalon Island. For this free event, each poet worked with two artists; the poet provided each artist with a poem as an inspiration. Then – in turn – each Artist provided the poet with a piece of artwork to serve as their muse. It's such a great concept. I can't wait to see (and hear) the results. Gallery Hours are noon to 6 pm Thursday through Saturday … with the exhibit on display through February 11. Wine, beer and munchies provided at the Opening. The Gallery at Avalon Island is at 39 S. Magnolia Avenue (at Pine).  Call 407-312-0708 or visit GalleryatAvalonIsland.com.
Broadway: 1995-1999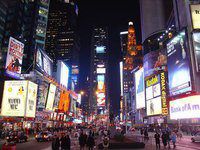 I love the always-enterprising Breakthrough Theatre of Winter Park and the way they consistently (and inventively) come up with reasons to entertain us. In one of the most 'time-specific' cabaret performances ever, Director Wade Hair offers us "Best of Broadway: 1995-1999."  This musical revue features Wade's favorite songs and routines from the best Broadway musicals and revivals from the years 1995 to 1999, and THOSE were some great years on Broadway. Featuring songs from Sunset Boulevard, Show Boat, Rent, The King and I, Titanic, Chicago, Jekyll and Hyde, The Lion King, Cabaret, 1776, Ragtime, Annie Get Your Gun, Parade, and Footloose … among others!!!  Show dates are January 21 to February 6 at the Breakthrough Theatre located at 419A W. Fairbanks Avenue in Winter Park. Call 407-920-4034 or visit breakthroughtheatre.com.