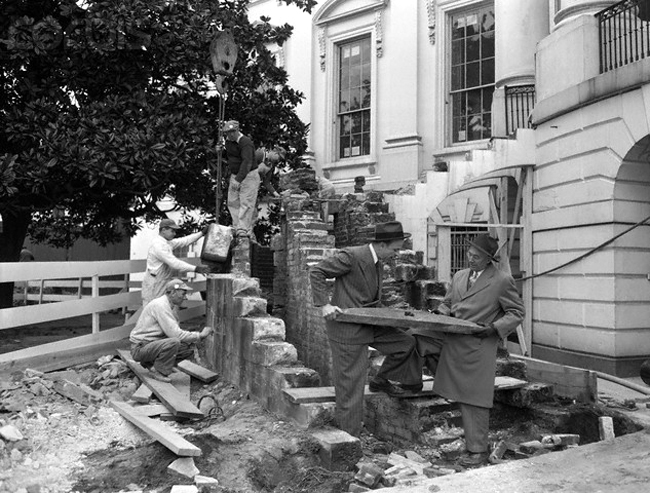 Circle Mirror Transformation at Mad Cow
Nothing makes the directors at Mad Cow Theater happier than to present a NEW play – especially when that play deals with the subject of creativity. Acclaimed as one of the best new plays of the year, Circle Mirror Transformation is a comedy about five citizens of a rural town who begin an acting class.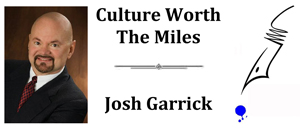 "Drama class" is in session throughout Annie Baker's award-winning play, while the basics of acting (voice, movement and theatre games) allow each of the new 'actors' to learn more about each other and themselves than they bargained for. 'Circle Mirror Transformation' is the title of one of the theater games that has these adults carrying on like a bunch of overgrown children. The setting is a community center, and the room is an unoccupied stage which gives these 'new actors' the opportunity to reveal themselves. Circle Mirror will play through April 17 in Mad Cow's intimate Stage Left Theatre. Call 407.297.8788 or visit madcowtheatre.com
Greater Tuna at Garden Theatre
On the subject of small town theatricals, few shows have sustained the popularity of Greater Tuna, a comedy which began as a party skit more than 20 years ago in Austin, Texas. Joe Sears, Jason Williams and Ed Howard are the authors who parlayed that sketch into a critically acclaimed comedy which has entertained audiences ever since. Greater Tuna is about Texas' third smallest town, where "the Lion's Club is too liberal and Patsy Cline never dies." ALL the citizens of the town are portrayed by two performers, making this satire of rural America even funnier as the inhabitants of Tuna – men, women, children and animals are portrayed by the Jester Theater's long-time friends Jay Hopkins and Tyler Cravens. Jester Theater has found a 'home' in the beautifully renovated Garden Theatre where they will perform Greater Tuna from March 18 to April 2nd. The Garden Theatre is at 160 West Plant Street in Winter Garden.  Call 407.877.4736 or visit gardentheatre.org
Charm at Orlando Shakes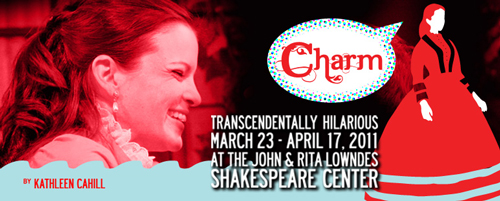 The Orlando Shakespeare Theater will present another local premiere when it opens Kathleen Cahill's 2011 Pulitzer Prize-nominated comedy Charm at the Shakespeare Center from March 23rd to April 17th. Based on the woman who inspired Nathaniel Hawthorne's The Scarlet Letter, Charm is a comedy that follows the life of Margaret Fuller, a remarkable woman who lived during the mid-1800s. Fuller, a contemporary of Henry David Thoreau, Ralph Waldo Emerson, and Nathaniel Hawthorne, was a writer, philosopher, and social critic far ahead of her time. The play is filled with brilliant language and witty anachronisms, weaving as it does in and out of history. Charm, which had its world premiere in 2010, will be performed at the Shakespeare Theater at 812 East Rollins Street at Loch Haven Park. Call 407-447-1700 or visit orlandoshakes.org.
'Behind the Scenes' at the White House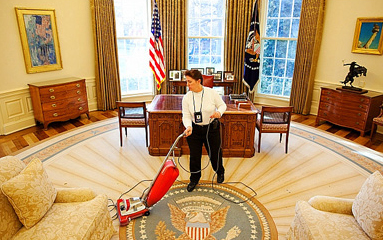 Maids, cooks, butlers, doormen, and all the people who care for America's most famous home at 1600 Pennsylvania Avenue each have a story to tell. Covering 200 years of White House service, their stories provide unique perspectives on the ceremonies, state dinners, celebrations, and tragedies that have played such an important part in our shared history. Running through May 29 at the History Center (in downtown Orlando), souvenirs, housekeeping implements, clothing, letters, menus, and photographs illustrate their lives (and their work) at our nation's Presidential residence. The exhibit is called "The Working White House: 200 Years of Tradition and Memories," and presents objects and photographs from the presidencies of William Taft through Barack Obama. Eyewitness accounts by White House workers are included in an audio tour while a video features interviews with past workers. The exhibit is supported by the White House Historical Association and the Smithsonian Institution. The Orange County Regional History Center is at 65 East Central Boulevard in Downtown Orlando. Call  407.836.8596 or visit thehistorycenter.org
And NOT to be missed …
I laughed, shouted, and cheered for the combination of music and comedy-skits in SHOUT The Musical, now in its Central Florida premiere at the Winter Park Playhouse. With a perfect cast and spot-on direction this time capsule of the "Swinging 60's is ABSOLUTELY not-to-be-missed. Call 407.645.0145 or visit winterparkplayhouse.org.