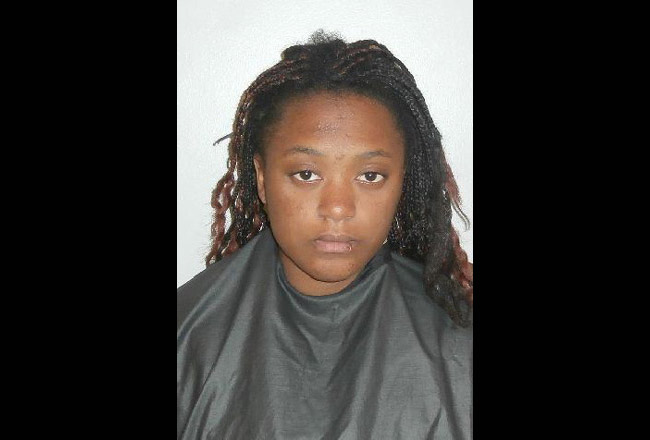 Jestina Lee is an 18-year-old resident of Rockefeller Drive in Palm Coast. Mary Lee is her 80-year-old grandmother.
Late Thursday afternoon, Mary Lee called the cops. She told a deputy that at one point that afternoon Jestina had come out of her bedroom, gone to the kitchen, grabbed the glass coffee pot and walked out to the shed in the backyard. Intrigued, Mary lee walked out to see what her granddaughter was doing.
When she asked her, Jestina allegedly pushed her grandmother in the upper torso "with two open hands," according to a police report, causing her to fall backwards over a chair, then onto the ground. Jestina was with her brother, 20-year-old Jerry Lee, who lives at the same house.
As Mary Lee got up, the brother and sister were leaving the house. She told the cop that she wanted to file charges for aggravated battery. She declined medical attention.
Later that night, at close to midnight, the cop returned to the Rockefeller Drive home, when Lee's grandchildren had returned there, and read the 18-year-old her Miranda rights. Jestina told the cop that she and her grandmother had gotten into a verbal argument when Mary was trying to get into the shed. But Jestina said she had not pushed her grandmother. Rather, she left when her grandmother said she'd be calling the police.
Mary Lee filed for an injunction for protection from both grandchildren, both of whom were served. Friday evening, Jestina Lee remained at the Flagler County jail on $1,000 bond.
Conviction on an aggravated battery charge on a person over 65 carries a minimum sentence of three years. It's a first-degree felony (as opposed to a second-degree felony if the person was younger than 65). It is a more serious charge than aggravated battery with a deadly weapon (a second-degree felony).
The severity of the charge is puzzling, particularly in light of the cop's own observation: "I did not observe any marks on her," he wrote in his report. Aggravated assault on a person 65 or older would be a second-degree felony.