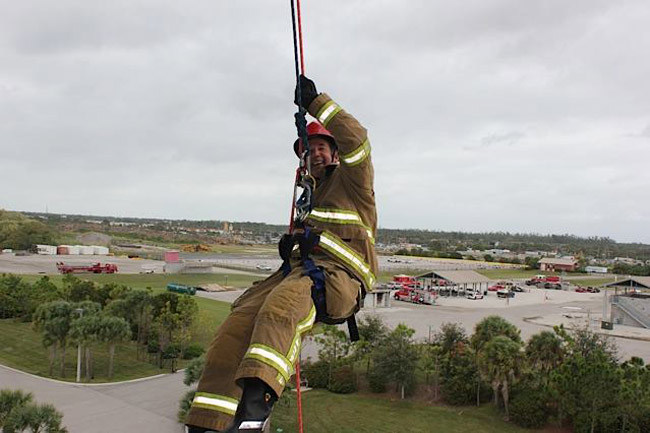 Chief Financial Officer Jeff Atwater is entering a crowded field to head up Florida Atlantic University, announcing his intention to apply for the post as president days before the Monday deadline.
In an e-mail to his staff sent late Friday night, the former Senate president from North Palm Beach said he was "approached" by the university to apply for the job.
"After much thought and discussion with my family, I have decided to place my name into consideration for this position," Atwater wrote.
Atwater is expected to easily win reelection to his Cabinet post and is believed to be considering a run for governor in 2018. A CFO vacancy in this year's elections could unleash a domino effect in the state Legislature and also open up the door for Democrats to recapture a seat on the Cabinet. Democrat Allie Braswell dropped out earlier this year within days of announcing his candidacy after it was reported he had filed for bankruptcy at least twice. The list of applicants for the FAU post also includes state Sen. Jeremy Ring, D-Margate.
In the message to his staff sent around midnight, Atwater told of his long-time connections with FAU. Two of his children are grads and a third is currently a student there.
"For more than two decades, in both my professional business and public life, I have had the honor of working with the FAU community during a time its reputation has grown from a regional to a state and now to a nationally and internationally respected and admired University. I represented three of the campuses during my years in the Legislature and led the efforts to establish a standalone medical school at the University. During those years, two of my children graduated from FAU and a third is currently enrolled and pursuing her degree," he wrote.
He also noted that FAU's decision "will not be protracted."
The search started after Mary Jane Saunders announced her resignation as president in May citing recent "controversies" that were "distracting to all members of the University community."
In the past year, the Boca Raton-based school has faced scrutiny over: a $6 million gift by private prison company GEO Group for the naming rights university's football stadium; the administration's reaction to an exercise in which students were asked to write the name Jesus on a piece of paper and later stomp on the paper; and a professor whose blog postings questioned if the mass elementary school shooting in Newtown, Connecticut, and the Boston Marathon bombings were staged events.
Atwater, the great-grandson of Gov. Napoleon Broward, began his political career as the vice-mayor of North Palm Beach. He was elected to the Florida House in 2000 and two years later to the Florida Senate, where he served as president from 2009-2010, when he was elected CFO.
Several others have applied for the FAU post. The Palm Beach Post reported that the list includes former Palm Beach County Schools Superintendent Art Johnson, Ring, and several university administrators from around the country.
Former Palm Beach County Schools Superintendent Art Johnson, state Sen. Jeremy Ring, D-Margate, and university administrators from across the United States are among at least four dozen applicants for the president's job at Florida Atlantic University.
Separately, the Florida A&M University Board of Trustees on Wednesday is expected to interview two candidates to become the school's next president. The finalists, who were selected Monday by a search committee, are Elmira Mangum, vice president for budget and planning, Samuel Johnson School of Management at Cornell University, and John Price, former founding president, University of North Texas at Dallas. The candidates will be interviewed by the board Wednesday morning and will take part in a public forum with students, faculty, staff and alumni during the afternoon. FAMU has been seeking a president after James Ammons stepped down from the post last year.
–News Service of Florida