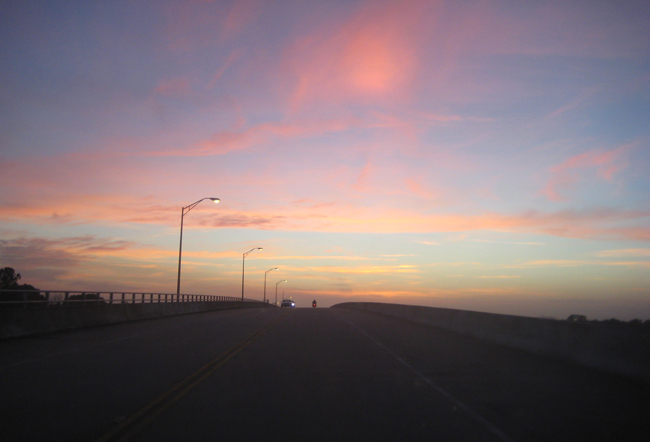 Jane Allen, a 50-year-old resident of Oakmont Ct. in Palm Coast, fell to her death from the Hammock Dunes Bridge in early evening Saturday (April 16), according to the Flagler County Sheriff's Office.
A sheriff's deputy responded to a call about an apparent suicide at Palm Harbor Parkway, under the bridge, at 7 p.m. Saturday. When the deputy arrived, Allen was in the grass between the sidewalk and the parking lot on the west side of Palm Harbor Parkway, about 50 feet south of the entrance to European Village. Allen was unconscious. She had previously had dealings with the sheriff's office: a second deputy who arrived at the scene said he'd had interactions with her.
While paramedics treated Allen, two witnesses independently corroborated Allen's last moments on the bridge. The two witnesses had been driving separate cars across the bridge, going west, and did not know each other. They both described Allen as standing alone, outside the railing, her arms perpendicular to her body, then falling backward. One of the witnesses told a deputy that Allen appeared to be acting intentionally.
Palm Harbor Parkway was shut down to enable Flagler County Fire Flight to land nearby. But Allen, according to the sheriff's report, "went into a full code" when the helicopter was on the ground, which means paramedics had to attempt every life-saving measure possible, and the decision was made to transport her to Florida Hospital Flagler by ambulance.
Allen was pronounced dead at the hospital at 7:44 p.m.