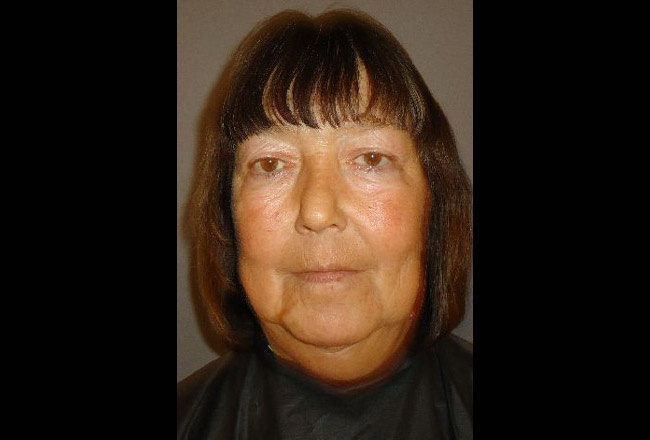 Jamesine Fischer, the wife of Flagler County School Board member John Fischer, goes on trail on March 25 on a first-degree felony charge of leaving the scene of an accident that resulted in the death of 76-year-old Francoise Pecqueur on Columbia Lane in Palm Coast in November 2011. While the defense may seek to move the trial to Putnam County because of the publicity the case has generated, the trial, for now, is scheduled to take place at the Flagler County Courthouse before Circuit Judge J. David Walsh, who set the date in a pre-trail hearing on Wednesday.
Fischer, 56, has been out on bail since her booking on the charge last Feb. 24. She did not make an appearance in court Wednesday.
The trial had been originally scheduled for January. If it is held–there is always the possibility of a plea–it promises to be long and complicated, and involve more than five dozen witnesses. "There is in excess of 60 witnesses listed for the trial," Lynne Bumpus-Hooper, spokeswoman for the 18th Judicial Circuit, said. The defense was actively still deposing the witnesses.
Between civilians and first-responders, including paramedics, there were only about a dozen or so people at the scene of the accident the evening of Nov. 10, 2011, when Fischer, driving her PT Cruiser to see a friend in Palm Coast's C-Section, struck Pecqueur on Columbia Lane, just past the intersection with Colechester Lane.
The very large number of witnesses suggests that the defense may take two approaches: On one hand, overwhelm the jury with character witnesses on behalf of Fischer by capitalizing on Fischer's marriage to a school board member, the couple's involvement in a Catholic church, and John Fischer's ubiquitous involvement in community events. On the other, undermine the state's charge of hit-and-run, or any suggestions of impairment, by drawing on expert witnesses and inconsistencies in witness statements (such inconsistencies are usually the nature of accident scenes on dark evenings, but the jury doesn't necessarily know that) to cast doubt on the allegation that Fischer had, in fact, left the scene knowing that she had hit Pecqueur.
Fischer's contention was that she thought she hit a small dog, though the windshield on the passenger side of her PT Cruiser was clearly broken (but not shattered) from the impact.
On March 21, the judge will hold a brief pre-trial hearing to confirm the March 25 trial date. No other court proceeds are scheduled between now and then.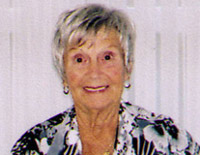 The prosecution of the case was moved from State Attorney R.J. Larizza's office to the state attorney of the 18th Judicial Circuit, at Larizza's request–not because of publicity in the case, but because earlier this year, then-Sheriff Don Fleming was tangentially associated with the case, and Larizza's office's involvement might have been perceived as a conflict of interest. Fleming, who is no longer sheriff, was cleared of wrongdoing in the case. But the move to the 18th circuit in no way affects the location of the trial: the 18th circuit's prosecutors have been traveling to Flagler for proceedings, and will continue to do so.
In court on Wednesday, the prosecution argued that the case should still be heard locally, with Assistant State Attorney Laura Moody saying that juries are not usually nearly as well informed as people believe. Even Fischer's attorney, Steven Alexander, agreed with the priority for a case to be heard in its home county.
There's also the matter of witnesses and costs. Moving a case is expensive. Keeping it in its home county saves people a lot of trouble and money. "You try to do keep that from being a disadvantage to the victims, the survivors, the witnesses," Bumpus-Hooper said. "It's less expensive for the state."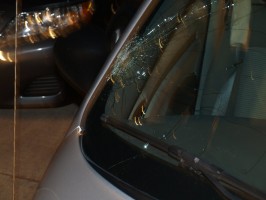 At first Pecqueur's injury was reported to paramedics–and to the sheriff's office's 911 center–as resulting from a fall: it's what Fischer herself told paramedics, when she was stopped at the scene, never intimating that she may have been the reason Pecqueur–a very slight woman who was walking a tiny poodle the size of a few fists–was lying in a swale with head injuries. Fischer became aware of the smashed windshield, she says, about an hour after the time when she thought she'd hit a dog–but still did not call 911. Someone who was walking along Columbia actually called 911. (Not calling 911 is a violation of law even when an individual believes he or she has struck an animal.)
It was 12 hours before Fischer called authorities to say that she may have hit Pecqueur.
"Um, I was driving down, um, Columbia, how can I explain, anyway," she told the 911 dispatcher. "Um, I was driving down and I heard a thud, and I thought I hit a dog, and then when I got out of the car, I pulled over, when I got out of the car there was a lady laying there, um, and I thought she had fallen and the dog was free, and I had hit the dog, and the Evac came, and you know, um—"
"So did you stay on scene there?"
"I did, and nobody came, I mean, Evac was there and they took the woman."
"Did you tell them that you thought you may have hit her?" the dispatcher asks.
"I didn't realize it until afterward because, um, I was going to a neighbor's house down the road and when I pulled into the driveway and got out of the car, that was the first time I noticed that my windshield had shattered."
Steven King, a Flagler County Fire Rescue firefighter-paramedic at the scene, said he'd been dispatched to the scene for a fall. Only one witnesses claimed to have seen Pecquer fall in the swale. "I have to take it with a grain of salt," King told an investigator of that claim. "At the time I did not see any vehicle, I did not see any lady that stated that her dog was hit or anything like that. I was just told that she fell into the swale." Pecqueur herself was unresponsive.