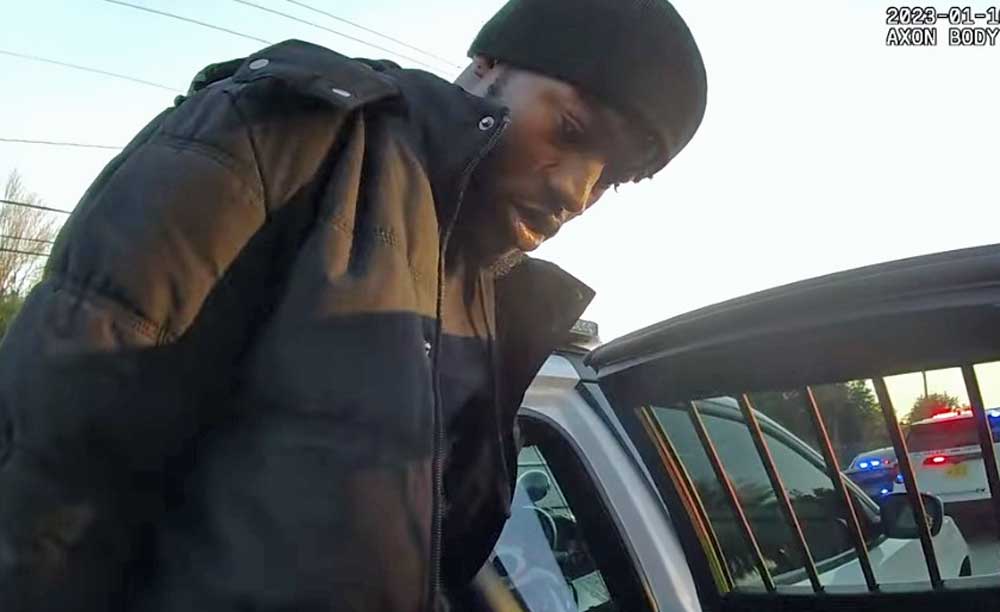 Minutes before 4 p.m. on Tuesday, Elijah Perry called 911 and told the dispatcher that his 24-year-old grandson, Jacob Perry, had fired numerous rounds at his house at 21 Farnum Lane in Palm Coast before fleeing in a blue Hyundai.
There were children in the house–and in the yard, where Jacob Perry had first driven up, brandishing his gun and smashing a window. He drove off, very soon drove back, and fired the gun several times.
No one was hurt.
Two weeks earlier, he'd allegedly threatened one of his family members–presumably his grandfather–that he would kill him. And as he was handcuffed and placed in the backseat of a patrol car after his arrest, he made a puzzling statement: "You want to find out about me, go to Isaiah 44," he told deputies."You can find out a lot about me there."
The chapter in the Old Testament begins: "But now listen, O Jacob, my servant, Israel, whom I have chosen. This is what the Lord says– he who made you, who formed you in the womb, and who will help you: Do not be afraid, O Jacob, my servant, Jeshurun, whom I have chosen." (Jeshurun is a Hebrew word meaning "Israel" or "the upright one.")
These and other details of Tuesday's shootings emerged from Perry's arrest report, 911 dispatch notes, brief moments from a body cam video and other information provided by the Sheriff's Office or separately obtained by FlaglerLive.




What's still not clear is why Jacob did what he did, scriptures or no scriptures: the chapter he referred to is about redemption, the evils of idolatry, worldly possessions and self-deception. It was difficult to bridge the chapter's intonations with Jacob's alleged acts, other than to suggest that–other than the destruction of property he may have been reenacting–be self-deluded, raising questions about his competency.
Jacob Perry, 24, faces four aggravated assault charges, each a felony. He could have faced attempted murder charges. The State Attorney's Office will file the formal charges.
Flagler County Sheriff's deputies confirmed his identity shortly after the the shooting: they obtained Ring Doorbell footage, allegedly of Jacob Perry, holding a gun in front of the house, and disseminated the footage or still pictures they also obtained to deputies in the field as the chase for him began.




The Sheriff's Office asked Flagler County Fire Flight, the emergency helicopter, to launch and assist in the chase from the air, at 4:17 p.m., some 20 minutes after Elijah had reported the shooting. Jacob was spotted around 30 London Drive and was detained without incident.
"You all only come looking for me after I get my revenge/retribution," he is quoted as telling the deputies in his arrest report. A magazine for .40-caliber ammunition was found in the car. The shell casings and bullets that shot up the car on Farnum were .40 caliber.
Jacob had lived with his grandfather and three other people "previously." The jail lists his current address as 13 Lamont Lane in Palm Coast. He willingly spoke with detectives after the shooting, describing how he'd been sleeping in his car at Princess Place Preserve the day he decided to shoot up the house, then driven down to Farnum Lane with the intention of shooting up his grandfather's vehicle–not shooting people.
But when he got there, several of his family members were in the front yard, playing football. So he walked up to them with his gun and told them to go inside, then smashed a front window, injuring himself in the process.
He then drove off, but only briefly. He drove back, and from the driver's seat, fired his gun–to his recollection–six or seven times. He said he saw someone standing at the front door as he was shooting–but he was shooting up the vehicle in the driveway, not the house or the people in it. That appears to explain why detectives opted for the lesser aggravated assault charges.
"I want to read scriptures, Jacob," he said to the deputies in body cam footage. "I want to read a few scriptures, and I want you guys to execute it, everybody in line, execute, okay? Can you grant me that? Can you grant me that?"
"I'll come talk to you in a minute, okay? Just hang tight," a deputy told him.




Ironically–or perhaps not–Perry was arrested in the very same area where he was arrested for domestic battery in 2019, when he was allegedly involved in a physical altercation with his then-girlfriend. They were living at a house on London Drive, a couple of doors down from where was arrested Tuesday. The alleged victim at the time told deputies that he had not ever used a weapon against her, never threatened her and would not be capable of killing her. The charge was dropped.
The 911 notes reveal that about 20 minutes after Jacob was secured, a young Black man driving a blue Hyundai was pulled over in a "felony stop" and detained by deputies on Old Kings Road, who thought that was their man. It wasn't. "Upon the realization that the driver and the vehicle were not involved in the incident and that a suspect had been identified, the driver was released," the deputy who executed the felony stop reported.
The four felony charges are each a third-degree felony, each carrying a maximum of five years in prison. He also faces a second-degree felony charge of firing at a dwelling. He is being held at the Flagler County jail on $550,000 bond–an unusually high bond, when the charges are considered on paper, but perhaps not as high when the circumstances are considered. He also faces a no-contact order regarding the four family members who were in the house, and has been ordered to surrender all firearms to the Sheriff's Office.
If there are clues in the Isaiah chapter Jacob told deputies to look up, they seem hard to detect: innumerable Bible verses can read like a man's best defense, or surest prosecution. Isaiah 44 is no different: "They know nothing, they understand nothing; their eyes are plastered over so they cannot see, and their minds closed so they cannot understand," goes one verse.
"He feeds on ashes, a deluded heart misleads him; he cannot save himself, or say, 'Is not this thing in my right hand a lie?,' goes another. It's not known if Jacob is right-handed or left handed–what hand he used to fire the gun.
Then there's this, in the same chapter: "Remember these things, O Jacob, for you are my servant, O Israel. I have made you, you are my servant; O Israel, I will not forget you. I have swept away your offenses like a cloud, your sins like the morning mist. Return to me, for I have redeemed you."
The State Attorney's Office may have other ideas.

Reader Interactions