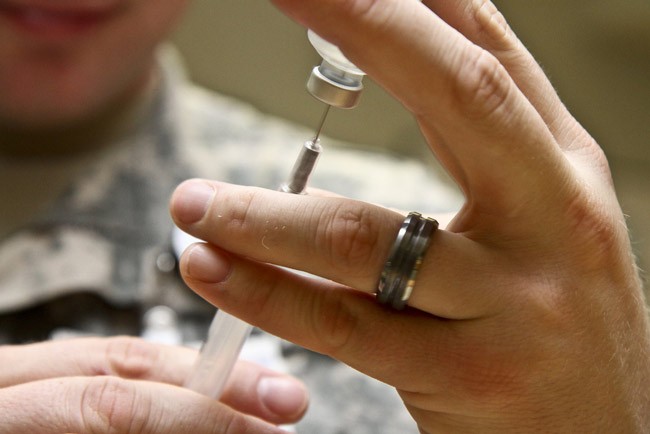 The U.S. Supreme Court may have upheld the Affordable Care Act for the second time, but the ruling hasn't made President Barack Obama's signature healthcare law any less controversial.
More people are now insured. That's a fact and attributed to the mandate that people have insurance or get taxed for going without it. But there are winners and losers in the market. Take Wayne, who didn't give his last name. He lives along Florida's Gulf Coast and called in to a public radio program during a conversation on healthcare. He makes too much money for a subsidy, so he pays the full rate for his health insurance plan.
"For two years in a row I received congratulatory letters from Florida Blue telling me my insurance plan met the ACA requirements," he said.  But received a handful of notices that they're discontinuing that program and my rate will almost triple."
There are growing concerns about health insurance rate hikes under the ACA. Last month the U.S. Centers for Health and Human Services reported several health insurance companies have plans to raise rates by more than 10 percent. Florida regulators have received 14 rate hike requests in that category. According to the Florida data—one request is for a 62.57 percent rate hike.
"Interestingly in Florida its about the most competitive health insurance market of any state in the country," said Florida Blue Senior Vice President Jason Altmire. "There are 10-12 carriers depending on what county you live in."
What you pay is also determined by what county you live in, and costs are going up for businesses, says John Howard, with Rodgers, Gunter, Vaughn Insurance in Tallahassee.

"I delivered, yesterday, five different increases, or five different group plan renewals yesterday and all three were double digit increases following the previous year's double digit increases," he said. "It's a real struggle for the employer today to be able to figure out how to pay the additional cost, plus salary increases, and so forth without passing on too much to the employee."
What to make of the increases depends largely on what side of the issue you fall on. Supporters of the law say it was designed to get more people covered—it's succeeding there. Others say it was built to control costs—and while it may have done so for a while—prices are once again starting to climb. But the hikes don't mean insurers are getting greedy. According to the law, there's a cap on what the companies can spend on profits versus care.
What may be in play is market correction—or, in plain language, health insurers are starting to learn what the population when it comes to health, really looks like. This year part of the law that subsidizes carriers that have more high-risk patients goes away. Companies are adjusting for that. tax laws are contributing to the hikes as well:
"And that's the tax on health insurance, the tax on medical devices—those impact what people are paying. So when you hear about the frustration of 'why are my rates going up'. If we can find a way to get those out of the bill, it could stabilize the price," said Altmire.
But major changes to the law appear unlikely. In the meantime, Rose Naff, who runs Florida's independent insurance exchange Florida Health Choices, says consumers can try to avoid the sharpest hikes, by shopping around:
"Healthcare and health insurance is personal. And everyone's experience is going to be different," she said.
What the 2016 rates for Florida carriers will look like is not yet known. The Florida Office of Insurance Regulation says the requests are under review and final determinations will come later this year.
–Lynn Hatter, Health News Florida