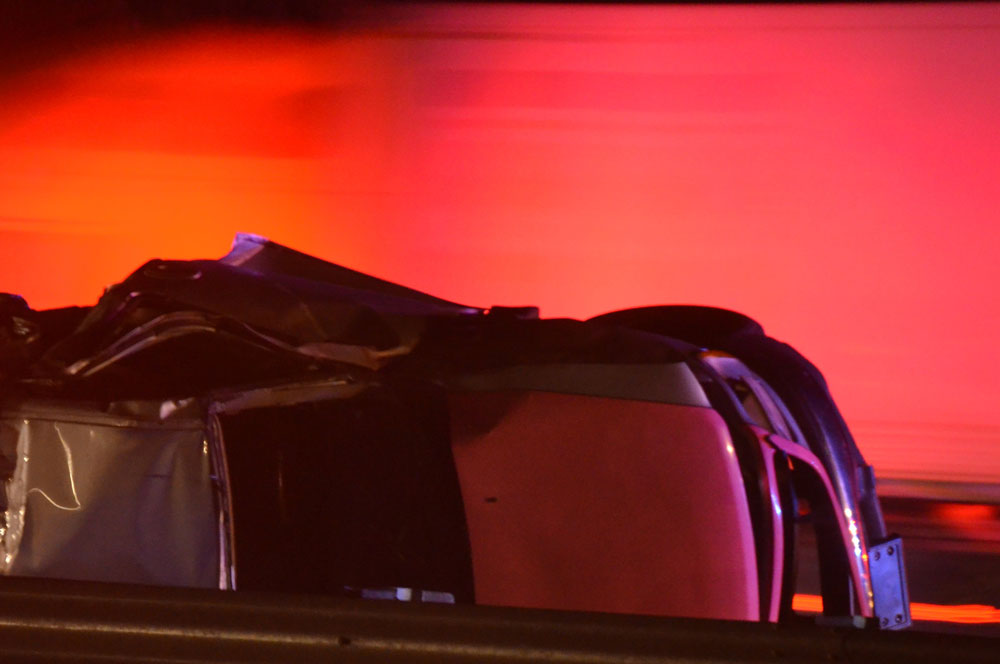 Hannah Beard, 10, of Palm Coast, was killed, her mother Nichole Michelle Beard, 37, is in critical condition, and her brother, Masen Beard, 11, along with Thomas Rando, 31, are in serious condition following a single-vehicle crash on I-95 just past the southbound merging ramp from Palm Coast Parkway.
Hannah attended Bunnell Elementary, as does her brother.
The crash took place at 6:39 p.m., involving a dark-colored Ford F-150 that lost control, rolled and ended up on its flank, on the driver's side, facing north in the grassy shoulder next to the center guard rails.
A child's bicycle rested a few dozen feet north of the vehicle.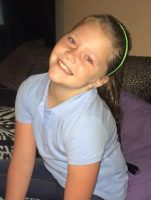 Rando told investigators that he was merging onto I-95 when he may have struck an object that was in his lane of travel. The Ford then veered across all three lanes of the highway, struck the center guardrail and overturned, according to a Florida Highway Patrol report.
The fatality could not be confirmed until the medical examiner arrived at the scene and paramedics removed the body. Paramedics may not remove bodies at crash scenes before a medical examiner's arrival, which can often take hours. The medical examiner travels from St. Augustine and is responsible for covering four counties.
Rando, Nichole Beard and Masen Beard were taken by ambulance to Halifax hospital in Daytona Beach.
The Flagler County Sheriff was first on scene but turned over the investigation to the Florida Highway Patrol, several of whose troopers were at the scene. Flagler County Fire Rescue transported the victims to the hospital. The Palm Coast Fire Department also responded, as did the Palm Coast Fire Police, which regulated traffic.
Southbound traffic was reduced to one lane, causing a considerable back-up north of Palm Coast Parkway. Traffic from the parkway onto I-95 south was diverted to Old Kings Road, which itself developed a back-up from the traffic light at Town Center Boulevard north.
"We're in the process of reaching out to the family to see what they may need from us," Jason Wheeler, the school district's chief spokesperson, said Saturday morning. Counselors will be at Bunnell Elementary school on Monday to assist staff or any parents who may want to stop in, even though the district is on a week-long recess for Thanksgiving. "We will definitely have a crisis-intervention team ready on the following Monday after the Thanksgiving holiday," Wheeler said.