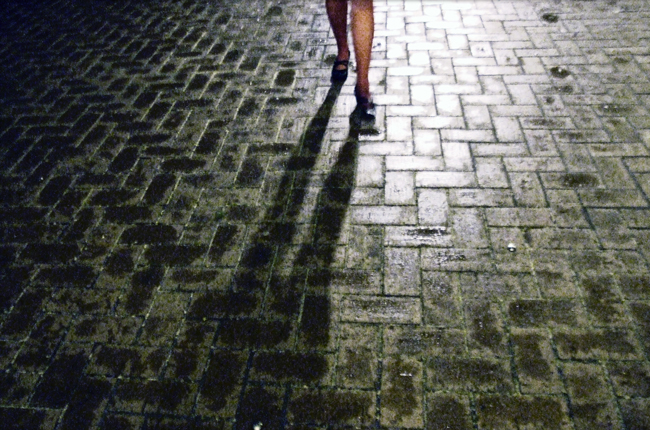 A nationwide crackdown last week by the FBI on child sex trafficking yielded 159 arrests and freed 105 children — nearly all girls between 13 and 17 — but experts say it's the tip of the iceberg.
"We're barely scratching the surface," Tyson Elliott, who directs the state Department of Juvenile Justice's efforts to curb human trafficking, said Wednesday at Florida State University.
Elliott, a former detective, was speaking to about 75 police officers, clergy and social workers about human trafficking. He said that although the FBI's 10-year Innocence Lost project has rescued 2,200 teens from forced prostitution, at least 100,000 go into it every year — by a conservative estimate.
The U.S. Department of Justice has estimated that nearly 450,000 children run away from home each year and that one-third will be lured into prostitution within 48 hours of leaving home.
"Anybody can be a pimp or a trafficker," Elliott said. "Get past the stereotype. (The Department of Children and Families) has been taking reports on parents prostituting out their daughter for drug money forever."
Trafficking human beings for forced labor or prostitution is a $32 billion global industry. It's vast, yet invisible to most people — including many law enforcement and social service agencies.
But now, with Florida ranked third in the nation for human trafficking, state and local authorities say they're learning to identify the crime and help the victims.
"These are children that actually don't have a biological family to go back to," said Terry Coonan, director of the FSU Center for the Advancement of Human Rights, which co-sponsored the event. "They are the prime victims. And we've seen cases all over this state — north, south and central Florida — where these children are being exploited."
Last week's FBI sweep recovered three children in Tampa and arrested four pimps in Miami and one in Jacksonville, according to an FBI news release.
Elliott said that of all victims of human trafficking, runaway teens are the most at risk, especially if they've left homes roiled by domestic violence or child abuse.
"If you're a teenage girl being molested by your stepfather and you run away, you've probably got some vulnerabilities that can be exploited," he said.
That's the heart of the matter, both men said. Whether in forced labor, domestic slavery or child prostitution, the way to spot trafficking is to look for someone controlled by another.
"Do workers arrive and leave in the same vehicle with a handler?" Coonan asked. "Does the boss try to speak on behalf of the worker? Is a young woman being checked in by an older male?"
He described Florida trafficking cases, how the traffickers operated and who the victims were.
For instance, he said, in 2005, Ronald Evans was arrested for luring homeless people from shelters to a forced labor camp in East Palatka. Evans paid them with alcohol and crack cocaine.
Coonan showed a photo of emaciated black men after the federal raid that freed them.
"They were very, very deliberately targeted," he said. "It was a shock to us in the human rights community that African-Americans could once again be targeted for slavery."
Under Coonan's direction, the Center for the Advancement of Human Rights provides pro-bono legal aid to trafficking victims and, at the Legislature's request, has produced several reports on the subject.
In May Gov. Rick Scott signed a pair of bills (HB 1325 and HB 1327) creating a legal process for human-trafficking victims to get their criminal records expunged — typically for prostitution charges. The new laws, which take effect Jan. 1, only apply to crimes committed while the victims were being forced, threatened or coerced.
In June, Scott signed HB 7005, intended to crack down on shady massage establishments that are fronts for sex trafficking. The bill would prevent the operation of massage establishments between midnight and 5 a.m., although it has exceptions for businesses such as health facilities and hotels that might offer massage services.
Congress is considering legislation that would require state law enforcement and child-welfare agencies to identify children lured into sex trafficking as victims of abuse and neglect. That would make them eligible for protections and services.
Coonan said now that Florida lawmakers have given prosecutors more tools, it's time for the next step.
"What we've realized is: Now it's community awareness that may be the missing piece," he said. "So our efforts here today are a step in that direction, to try to get our communities better informed about how they can identify trafficking and especially identify victims and assist in their care."
Tallahassee Police Chief Dennis Jones was among the attendees, as were several of his investigators.
"The victims are right here in our back yard," Jones said. "That's why we need more of these trainings and seminars. …It's not just a law enforcement problem."
–Margie Menzel, News Service of Florida