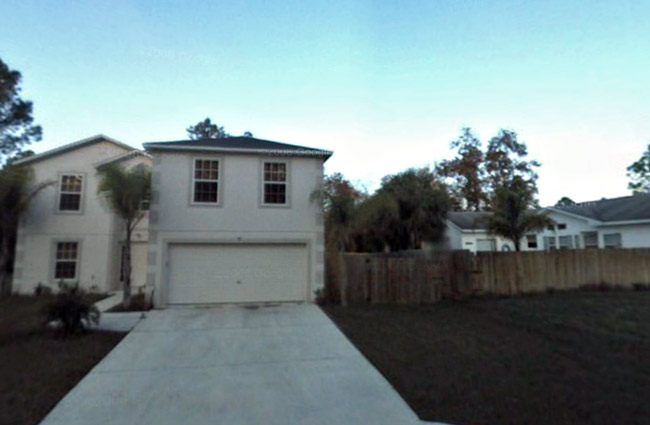 Timothy and Rishanda Ivey, both 38, live at 59 Slowdrift Turn, a two-level, 3,000-square-foot house off the southern end of Seminole Woods Boulevard in Palm Coast, not far from where it joins with U.S. 1.
Wednesday morning (Nov. 28), just before 8, Roshanda was sitting in the kitchen and Timothy was making a drink near the fridge, three black men in ski masks forced their way into the house. They immediately went to the kitchen and pointed handguns at the couple, according to a police report. Moments earlier, when Timothy saw the expression on his wife's face and just before the men entered the kitchen, he tried to reach for a loaded shotgun that was on top of the fridge. But he was unable to free it from its case before the suspects entered the kitchen.
One suspect forced Roshanda to lie face down on the ground. Another kept a gun pointed at Timothy. The third walked behind him, according to the report, grabbing him in a chokehold, walking him to the entrance of the kitchen, then hitting him twice in the head, possibly with the butt of the handgun before forcing him to also lay on the ground, face down.
Two suspects stayed downstairs, pointing their gun at the couple, while the third went upstairs. The man holding Timothy took his wallet, an unknown amount of cash, and the diamond and gold wedding band from his left hand.
A little while later, the man who'd gone upstairs came back down. "Let's go, let's go," he told his accomplices, and the three left the house.
Timothy immediately checked the house to see if anything was taken. It appeared that nothing else was, even though several Christmas gifts and high-value electronics were in plain sight. But it did appear as if the suspects had gone through Timothy's 2001 black four-door Mercedes and taken his 9mm Lorcin handgun.
"Timothy and Roshanda were asked if they knew anyone who might have done this or why," the report states. "Both stated that they did not. Timothy had two visible welts on his head as well as a small cut on his neck; he refused medical attention for these wounds several times."
A K-9 unit was called in and searched the premises, but did not turn up anything. Detectives and deputies processed the scene, including the Mercedes, and a canvassing of the neighborhood was conducted, but neighbors did not witness suspicious people or vehicles in the area at the time of the incident.
Home invasions, as are violent crimes of this sort, are relatively rare in Palm Coast.
Anyone with information on the incident is asked to contact the Flagler County Sheriff's Office at 386-313-4911.