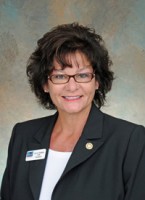 Homeowner association board members and condo owner association board members curious about new state laws that just kicked in July 1 regarding their associations and related issues may want to pay attention: Flagler Beach's Preferred Management Services is presenting a seminar on those issues on Aug. 21 at the Hilton Garden Inn in Palm Coast, from 1 to 3:30 p.m.
The guest speaker will be attorney Edward Ronsman of the Jackson Law Group in St. Augustine.
"As a property management company, we work very closely with a wide range of COA and HOA boards," Lea Stokes, president of Preferred Management Services, said, "and through our experience, there is a great deal to learn in order to be an effective, proficient board member in housing developments of all sizes. We hope, through this legal update, individuals will be able to delve into the complicated world of HOA and COA management and come out better board members."
Light refreshments will be served. Seating is limited. Guests are invited to RSVP by August 15 by calling 386/439-0134.
Lea Stokes launched Preferred Management Services in 1995. The company provides community association and commercial management services such as home monitoring and maintenance services, and professional maintenance for all types of minor repairs, home projects and property preservation. The firm also provides professional bookkeeping, payroll services, and accounting for small businesses.
For more information, call 386/439-0134, or email Lea Stokes.