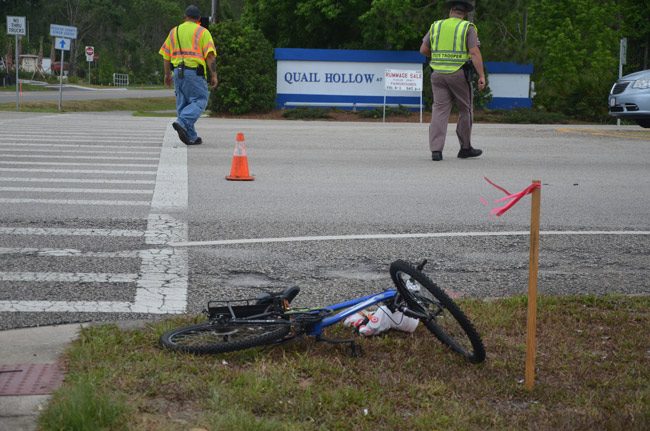 It was a heartbreaking scene: soon after the crash that left 57-year-old cyclist Kerry Lee Milich in critical condition, his roommate cycled to the scene, screamed for Milich and eventually collapsed from grief. Paramedics tended to her on the grass at the northwest corner of Belle Terre Parkway and State Road 100 as she wailed for her friend, who'd been taken to Halifax hospital.
Milich was struck by a hit-and-run driver as Milich cycled Belle Terre Parkway, going west, on the north side of State Road 100. Milich was actually in the wrong: the light had turned green for southbound traffic on Belle Terre, according to a witness and a Florida Highway Patrol report, so Milich was violating that traffic's right of way. A red pick-up truck traveling south struck him with enough force to land him well into the intersection. He suffered many broken bones, among other injuries.
Michael Darryl Bailey, a 61-year-old resident of 31 Zeolite Place, was at the wheel of the pick-up. He was drunk, according to the Florida Highway Patrol.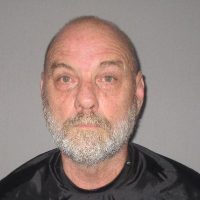 According to witnesses, Bailey initially pulled over on the southwest corner of the intersection, walked back across the road and moved the bicycle to the shoulder of the road. It's not clear whether he moved or tended to Milich, but as he heard police sirens (Flagler County Fire Rescue's fire station at the airport and Palm Coast Fire Station 25 on belle Terre are each within very short distances of the crash scene) Bailey was seen returning to his car and leaving the scene.
According to his arrest report, he went home, told his wife what happened, and "began to return to the scene." A deputy pulled him over and waited until a Florida Highway Patrol trooper got there. As the trooper talked and observed Bailey, he noticed "his watery eyes, the smell of an alcoholic beverage coming from his facial area and his saturated pants, what seemed to be urine," the report states.
Bailey volunteered a blood sample. It returned what the arrest report listed as a blood alcohol level of "0.101/0.105." The legal limit for drivers in Florida is 0.08.
Leaving the scene of an accident that caused serious bodily injury is a second-degree felony. Bailey was booked at the Flagler County jail on that charge and a misdemeanor charge of drunk driving on May 3, posting $5,500 bail the same day.
It was the second arrest of an alleged hit-and-run driver on Flagler roads in the last six weeks. At the end of March, the driver accused of striking and killing Ray Almodovar, a Flagler County bus driver, on I-95 was located and arrested. But authorities are still seeking the driver who struck head-on the vehicle of a 25-year-old Palm Coast woman on Palm Harbor Parkway two weeks ago. See that story here.