National health spending will account for nearly one-fifth of the U.S. economy in 2021, according to updated estimates from the federal government.
Actuaries from the Centers for Medicare & Medicaid Services reported their annual projections in the journal Health Affairs on Tuesday. The actuaries estimate that health spending will account for 19.6 percent of the gross domestic product (GDP) in 2021, up from 17.9 percent in 2010. On average, 5.7 percent increases in spending are expected for each of the 10 years, although much of the increased spending will come in 2014 and after, when the health law's expansion of insurance coverage takes effect. This year's CMS estimates are largely similar to those made last year.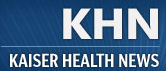 Before 2014, spending growth will likely remain at the lowest level in decades. Actuaries attributed the trend to the continued effects of a lagging economy, which has led many people to avoid spending on health care. In addition, the slow economy has led employers with insurance plans to place more of the cost burden on their employees, who in turn decline some care.
The report also noted that by 2021, federal, state and local govenrments will account for nearly half of all health spending, with the federal government accounting for nearly two-thirds of that total. Currently, all government spending is 46 percent.
CMS officials also projected that the new health law would provide coverage to 30 million more people. Sean Keehan, senior economist in the CMS Office of the Actuary, was asked whether CMS has modeled a scenario in which the law is undone – maybe by a Supreme Court decision this month. "We've done no analysis of that," he said. "Like everybody else, we're waiting to see what happens."
Current projections also do not include potential drops in spending through health care delivery reforms, such as the accountable care organizations and medical homes being promoted by the health law. "We're just waiting to see the evidence before we put it in our projections," Keehan said.
–Christian Torres, Kaiser Health News