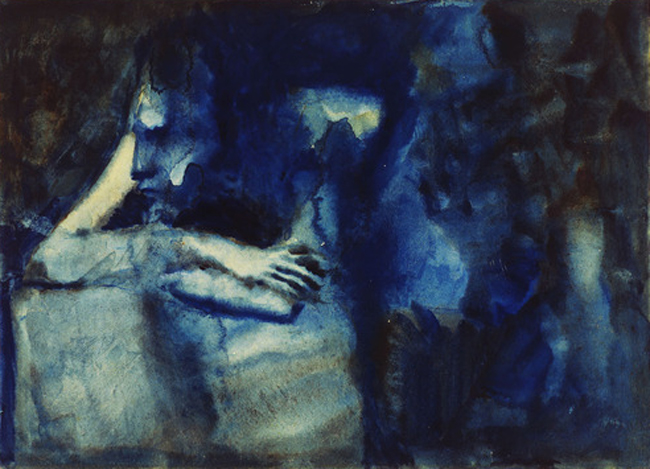 By Milissa Holland
What do you get when you put a gun shop owner, a school board member and a sheriff on one radio program? A great, solid discussion on gun control. I thought a lot about what questions I would ask my guests on Milissa Holland Live last Friday, how I would include a lot of the comments written on Flagerlive, on my facebook page, or by email. I also found that a few of our leaders would rather not take a public stand on the issue. I found it refreshing that a few are not afraid to step on someone else's delicate sensibilities, but rather speak up and find some common ground.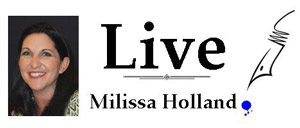 So thanks go out to local businessman Steve Nobile (owner of Home and Self Defense Specialists), School Board member Colleen Conklin and Sheriff Jim Manfre. None of the three has any interest in taking away people's guns. Rather, they're interested in dealing with the root of the issue: mental illness.
Interestingly enough all agreed that universal background checks should be adopted. Steve put it best as he described how this loophole in the law causes a greater issue for law enforcement with guns being used in crime. Our current law requires criminal background checks of purchases from federally licensed dealers. It does not require background checks for sales from unlicensed sellers, at gun shows or in private transactions. That leaves out about 40 percent of all gun transactions in the United States. Convicted felons, domestic violence abusers, and those who are dangerously mentally ill can walk into gun shows or flea markets and buy firearms from unlicensed sellers. In addition to gun shows and flea markets, criminals use classified ads and even the Internet to buy and sell guns without a background check.
After the kumbaya moment between my guests, the conversation shifted to how we deal with the root of these killing sprees. Mental illness was a common theme. And so it will be the focus on this Friday's show: what do we mean by "mental illness," and what can we do not to just label the issue, which also risks isolating it from pragmatic ways to deal with it.
If in fact we are going to seriously address the issue of mental illness in this country, then I suggest that the stigma attached to the disease needs to go away. Mental illness is just that–an illness. We have yet to learn all we need to about the brain, but there have been some significant findings in the last decade. Still, we are a nation that has chosen to either medicate or ignore altogether.
It's not working. Enough with moms and dads and brothers and sisters and aunts and uncles and pastors and deacons who are afraid to make public the private anguish of mental illness.
Let me be very frank about this. It is not easy to share this very painful part of my life, but I must: I have dealt with mental illness in my family for years, and am very familiar with this topic after finding my mother on her bathroom floor after overdosing. The loss of my mother in such tragic circumstances has been part of my journey, but it has also taught me, my sisters and our children what is so important about life, and the courage to stand up and speak out about the shame that is attached to those who struggle.
And to talk about it beyond the clichés. "They have a few screws loose." "You know he's off his rocker." We've heard all the terms. We often laugh and dismiss the mentally ill in America, choosing to cross the street when we see the homeless veteran screaming and cussing at anyone who walks by. When it's time for budget cuts, those most vulnerable often get thrown out first, among them the mentally ill.
As the debate over gun violence heats up in Washington, there's plenty of talk about keeping guns out of the hands of the mentally ill. But who falls under that category? The term "mentally ill" means different things to different people. Would some people with mental health issues be wary to seek help and risk losing their guns? How do we target people with mental illness who use firearms? Could any of these tragedies have been prevented? No one knows for sure. But I sure as hell would rather try than have to be a first responder and look a parent in the eye and say, "Sir or ma'am, I'm sorry. But your baby is dead, killed in the classroom along with 19 other classmates."
Too often the warning signs were there, but ignored for one reason or another. Not all people with mental illness break the law. But how many times do you hear someone say, "I tried to get them help"? The Newtown, Conn. Killer, Jared Lee Loughner (who shot Gabby Giffords, the Arizona congresswoman and killed six people), Seung-Hui Cho (the Virginia Tech killer), or James Holmes (the Aurora, Colo., movie theater shooter) are all individuals who were described as mentally unstable.
So what is our responsibility when it comes to the mentally ill? We are choosing to abandon helping them, but are quick to build a new prison to incarcerate them when a law is broken. We should stop living in denial. The two go together: We must address guns. We must also address mental illness. We must have the courage and conviction to put aside our political views and deal with the task at hand.
This discussion is multidimensional and requires a systemic change in how we address these issues in the future. I don't want to see one more parent have to plan for their children's funeral with these avoidable acts of violence. I know some feel that these mass killings are a rare occurrence. That's true, relatively speaking. But if we as a society can overcome challenges to possibly stop at least one more mass killing, is it not worth it?
I want to challenge those who feel that guns are not the problem, but that mental illness is: Who is to judge who is or is not mentally ill? What steps can we take to help those that have those violent thoughts? Tune in to my show this Friday to continue the discussion. Please keep your comments coming. They are helpful as I craft the questions and challenge my guests on the answers.

Milissa Holland, a Flagler County commissioner from 2006 to 2012, is host of Milissa Holland Live on WNZF 1550 AM, Fridays at 10 a.m. Her column will appear here every Wednesday. Reach her by email here, on Facebook or on Twitter. While she's on the air Friday morning between 10 and 11, call her at 386/206-WNZF (or 206-9693).