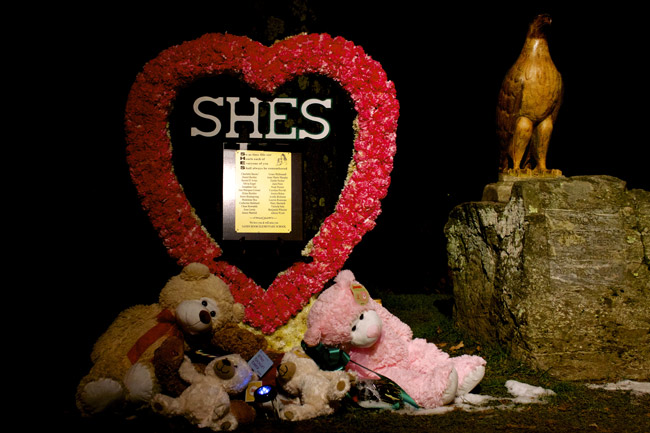 By Milissa Holland
December 14, 2012, will be one of those days when each of us will remember exactly what we were doing on hearing the news that we lost 28 people in the Newtown school massacre. I was driving with my daughter, listening to the radio. "Silent Night" came over the airwaves and spoke of this tragedy.  We looked at each other with confusion and our eyes began to fill with tears.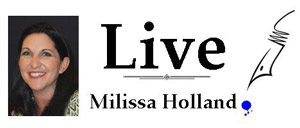 What happened next was what normally happens after these almost-routine mass shootings. Whether out of a sense of helplessness or fear or just trying to wrap our minds around the tragedy, we've had literally days and thousands of hours of discussions about gun control, but little else.  We have become such a reactive society rather than a proactive one that you have to wonder what, if anything, will come out of this divisive issue.
Nevertheless it's a dialogue we need to have. So starting Friday, I will begin a series of conversations on my radio program on WNZF to see where we are on this issue as a community.  My guests throughout the coming weeks will include law enforcement and education officials, state lawmakers and national policy makers.
What has bothered me about the rhetoric in the last few weeks is the predictable nature of the debate, the extremists on both sides making blanket and incendiary statements. They seem intent to provoke greater anger over the situation rather than shed light on it.  You have former New York City mayoral candidate Mark Green calling for gun owners to be registered in a public database similar to that of sex offenders. How anyone can make a statement like that is beyond me.  How that would stop anyone from going on a killing spree is not clear to me.
We cannot fail to mention Ann Coulter's support of the National Rifle Association's push to place armed guards in our schools.  I can only imagine what would happen to education funding when parents decide to homeschool their children rather than have them walk around all day alongside guards with weapons strapped to their bodies. Rambo comes to mind.
I have read several extreme comments that leave me scratching my head wondering when will we let go of this rhetorical OK Corral standoff and have a real conversation. Ironically, a calm, reasonable suggestion came from an 8-year-old named Coleman Glasser, who had to write an essay on one thing he could change in the world. His proposal: "No more assault rifles." (He makes an exception for soldiers.) His essay was featured in the Huffington Post.
In the end Coleman may get his wish, if Vice President Joe Biden has anything to do with it. Biden supports reinstituting the assault rifle ban passed in 1994 as part of a crime bill.  The ban expired 10 years later. Its effectiveness is still highly debated. Universal background checks are also expected to be recommended. Currently, background checks are only conducted when a gun is purchased at a retailer. Universal background check would extend to any private sale of a gun, eliminating the gunshow loophole. The Obama administration may also recommend regulating magazine clips, possibly banning high-capacity clips and restricting gun users to a certain amount of ammunition, sparking what some call a "war on ammo."  Although I don't believe all these proposals will be adopted, I do believe we will see some sort of legislation.
In an even more unexpected turn of events, ABC News is reporting that almost 3 million background checks were conducted in December alone, a million more than last year during the same time period.  Florida marked the issuing of its 1 millionth concealed weapon permit the same week of the Newtown massacre. The NRA is celebrating a staggering 100,000 new members in just 18 days.
So what is the real debate?  Should we just chalk up this tragedy to kids playing too many violent video games?  There's no proven connection between the two.  I have been to shooting ranges and have been skeet shooting a few times—and actually did really well at both.  I don't own a gun but believe in the right of others to do so.  I also believe in the castle doctrine and the right to protect your household.  However, I also support a ban on assault weapons, used in 35 mass shootings between 1982 and 2012.  It should not be that easy for a young man to blow a hole in a locked facility, walk through the hallway and into a classroom and kill 20 children in a matter of minutes.  We should have some assurances that our children can go to school without fear every day.  I understand that nothing is a given in our world. But doing all we can to ensure children's safety sounds like a reasonable request to me.
Whatever may be the direction of lawmakers in Florida, in other states or in Congress, I want to get the conversation started locally.  Let's have an open, respectful dialogue.  I would like to think that these children have not died in vain. We owe it to them to create a safer environment. If it takes an emotionally charged discussion to make that happen, then let's start now.

Milissa Holland, a Flagler County commissioner from 2006 to 2012, is host of Milissa Holland Live on WNZF 1550 AM, Fridays at 10 a.m. Her column will appear here every Wednesday. Reach her by email here, on Facebook or on Twitter. While she's on the air Friday morning between 10 and 11, call her at 386/206-WNZF (or 206-9693).