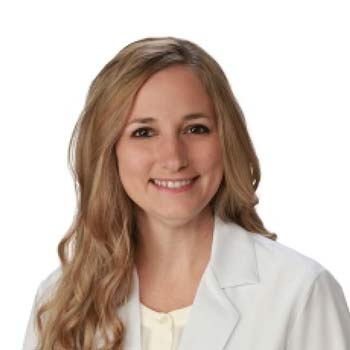 General surgeon Dr. Jessica Marshall has joined AdventHealth Medical Group and will perform procedures at AdventHealth Palm Coast.
As an AdventHealth Medical Group physician, Marshall joins AdventHealth's employed group of physicians with more than 400 providers, including 250 primary care doctors and specialists in Volusia, Flagler and Lake counties.
Born and raised in the Daytona Beach and Ormond Beach area, Marshall returns to the area and will serve as Flagler County's only female general surgeon. Her services include laparoscopic cholecystectomy (gallbladder removal), breast surgery and colon surgery.
"Dr. Marshall is no stranger to our community, and we are thrilled she's chosen AdventHealth as her home to care for her patients," said Ilene Gilbert-Droge, CEO of AdventHealth Medical Group operations in Flagler, Lake and Volusia counties. "Her exceptional clinical skills and experience in minimally invasive surgical procedures further strengthens our clinical capabilities in Palm Coast."
Marshall received an undergraduate degree from the University of South Florida in Tampa and attended medical school at the Lake Erie College of Osteopathic Medicine at the Bradenton, Florida campus.
"I am excited to join AdventHealth because of its stellar reputation and am looking forward to being a part of the Palm Coast community," said Dr. Marshall. "The location brings me closer to my hometown, and closer to friends and family, which is very exciting for my family."
Marshall is board certified and a member of professional organizations including the American Osteopathic Association, American College of Osteopathic Surgeons, American College of Surgeons, American Medical Association, and Doctors for America.
Her practice accepts most insurance plans and new patients ages 18 years and older. Her office is currently located inside the medical office building at AdventHealth Palm Coast, 61 Memorial Medical Pkwy., Suite 3806 in Palm Coast. After AdventHealth Palm Coast Parkway opens in August, her practice will relocate to the new facility, located at 3 AdventHealth Way, Suite 201 in Palm Coast. Her office can be reached at 386-586-1840.