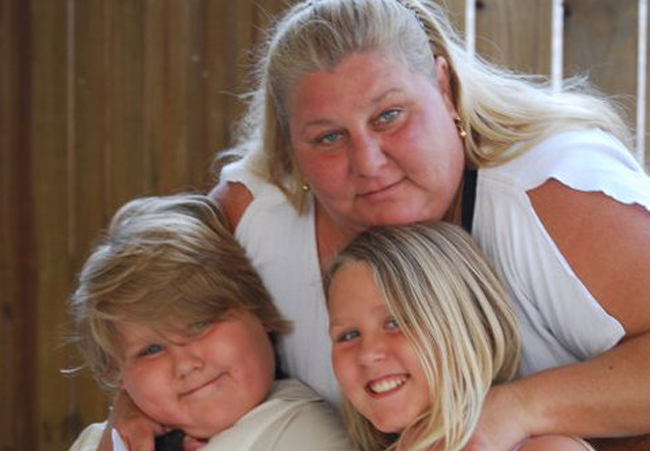 It's a common question when moving: what school to choose, what neighborhood to live in? Kristen Jordan is close to moving from Gainesville to Palm Coast, after deciding not to live in Volusia County, even though that's where she's likeliest to work. We invited her to share her story and the challenges she faces, and ask her questions directly to readers in hopes of getting a little local guidance–and insights into what readers think about their own communities and schools.
By Kristen Jordan
I am a mom of two in Gainesville, considering relocating to Palm Coast very soon for job opportunities in Daytona.
I was told that Volusia schools aren't that great and that I would be better served in Flagler County. We've been to Palm Coast a couple of times, looking around, and we do like it. We have determined that Palm Coast fits our family needs for several reasons: Beach access, lower rents, a quiet and calm atmosphere, the fact that Flagler County utilizes the services of the University of Florida's Jacksonville CARD office and is in close proximity to the Daytona area for work needs. That means I won't have to drive an hour to get back and forth to my children in the event of an emergency. The city is clean and easy to navigate.
I've been researching schools and think I would like for my children to go to Old Kings or Rymfire Elementary. I would love input from parents who have kids in the area's schools as I feel you all are the "real" testament to schools' pros and cons.
I have a daughter in 5th grade who has been in a great magnet program in Gainesville for the last three years. Anna needs to be challenged and have a chance to work ahead if possible, without having to be stuck in the confines of the typical curriculum. By typical curriculum I mean that students have the chance to utilize teachable moments and expound on interests during lessons. Perhaps they would be able to revise a normal lesson plan or project to adjust somewhat to a child's interest. This may be accomplished just by offering a choice of one task or another, but I know that children do best when they are able to self-direct a bit and develop their interests.
My son Will, entering 4th grade, has Asperger's Syndrome and his particular needs have to be addressed too. He doesn't need huge accommodations but he does need some specific plans in place and an administration and staff that is Spectrum intelligent and family friendly because I am vocal if need be when it comes to the kids' education. He needs encouragement and a feeling of safety to be at his best academically.
I noticed in my research that there seems to be a fairly strong group of ESE parents in Palm Coast, so if anyone has further insight into this, I would love any and all input. I am a graduate student in Education and Applied Behavior Analysis and would love to meet a group of families who understand ASD (Autism Spectrum Disorders).
We have had some difficulty with schools in Alachua County regarding my son so I am seeking a school that is very open to parent input and looks at us as the experts when it comes to our kids. I would like to find a school that realizes that there is no "one size fits all approach" to teaching, will not tolerate bullying, with an appreciation of the fact that each child brings something unique and that will work to cultivate this uniqueness, not stifle its growth.  I would really appreciate anyone's input.
Last thing I will ask for help on is neighborhoods. Can someone tell me what neighborhoods are zoned for Old Kings or Rymfire, and give me a sense of what neighborhoods are appealing and what neighborhoods may be less so? I do not know the area well enough to be able to distinguish yet, and it would make searching for a rental a lot easier if I know where I need to be.
Thank you.

Kristen Jordan can be reached by email here.