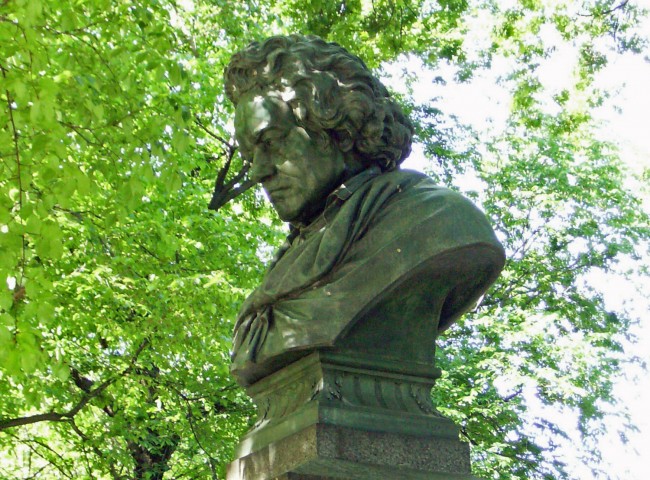 As with many programs related to the Flagler County school district, attention in the last few weeks focused on the district's Flagler Technical Institute–its mostly self-funded Adult Education program–as it became subject to budget cutbacks. The discussion risked obscuring one of the technical institute's more innovative recent advances.
The institute (also known as FTI) is reaching out to the county's deaf community, offering a graduation-equivalency diploma GED preparation class geared to their needs. The curriculum will focus on math, English, science, and social studies and will be the first of its kind in the area.
Adult Education's aim is to begin the class June 17, with the summer term running through Aug. 2. Classes will resume Aug. 19, running through January, following the school district calendar, says Tammy Dassance, coordinator of Adult General Education.
With hearing, or not hearing, challenges often begin before anyone has a clue. According to Dassance, a lot of parents at times don't know their children are deaf until their child is as much as six years old. "At six, their child is already well behind and then, in addition to everything else, they first have to learn sign language.
"We have one young woman who we're hoping to teach," says Dassance. "Her parents never learned sign language. But her siblings learned it and she, being the oldest, was in charge of looking over her siblings, but she was never really able to communicate with her parents. She never got a lot of formal training and that is the general story for a lot of them."
Many have gone through school but have only left with a Special Diploma Option 1 or 2, after being thrown into a general disability class with an Individual Education Plan or some other transition program where many students don't graduate by the time they're 18, and they are waived from taking the FCATs. Many deaf students in these programs don't understand their options.
The Option 1 or 2 basically says, simply: "I was there." When colleges look at that, they see only someone who failed to get a high school diploma.
The effects are readily felt through the deaf community. With an unemployment rate of just over 9 percent in Flagler County and a national unemployment rate of 7.6 percent, the deaf's national unemployment rate, according to a 2011 survey by the Gallaudet Research Institute—an organization that specializes in aiding the country's deaf— exceeds 60 percent.
Thinking that the barrier of communication somewhat abated with the advent of email, preempting the need for verbal education, Dassance was shocked by that figure when she first considered instituting the class. "Ten years ago I might've expected that but not today."
Part of the reason why things haven't noticeably improved is the expense. It can cost between $25 and $30 an hour for districts to provide accommodations such as specialized American Sign Language interpreters, who could cost the budget $25-$30 an hour, and likely would only be assigned to one or two students.
Dassance expects most students to fall within the 25-30 age range but says they can accommodate students as young as 16. Most students under 18 who would be potential candidates are likely already enrolled in Florida's publicly supported School for the Deaf and Blind in St. Augustine. However, many members of that deaf community are relocating to Palm Coast due to less expensive housing, she says.
The state this year cut Adult Education's budget by 22.2 percent, and there's pressure from the School Board to ensure that the program doesn't end up getting any subsidies from the district's general fund. Adult education is designed to be a separate budget, paying its own way through fees. As a result, Dassance has put on hold other classes that have only one or two enrolled students, such as online English as second language classes, for example, and culinary classes have been scrapped. Right now, the new program has only two current enrollments. At least two more are needed before instructor Elizabeth November Liston can begin teaching the class.
Liston has her Masters in Education, specializing in Deaf Education, while her undergraduate was in Emotional Behavioral Disorder, also known as EBD. "I have taught students with a variety of disabilities for many years."
American Sign Language began as a hobby for her. One day she was smacked by the realization that a huge portion of her address book reflected telephone-typewriter numbers. That meant that nearly half of her friends and colleagues were a part of the deaf community. Realizing this, she went back to school to do something with the seven years of American Sign Language she already had under her belt.
"That's one reason I have a text messaging package today," Liston says. "Not because it became trendy. All of that lingo—" she says referring to words that evolved into common online abbreviations like OMG (oh my God) and BTW (by the way)—"originated from the deaf community, who'd been using them on tele[phone]-typewriters from the early 70s."
It should be noted that the deaf community, in spite of the challenges they face in school, don't consider themselves to be people with disabilities but rather their own "linguistic and cultural community," Liston says.
"There are many deaf people who can speak perfectly intelligibly but choose to speak American Sign Language because they see it as part of their cultural identity," Liston says. "That's how they see themselves if they're coming from an empowered community and not a disabled one. They can do everything that hearing people can do except hear."

The Flagler Technical Institute's GED prep class is open to any students whose primary language is American Sign Language. It will be taught each morning, Monday through Thursday, from 8:45 a.m through 11:45 a.m. Cost: $30 for Florida residents and $120 for non-residents. It's open enrollment, meaning that students can enter the class at any time. Call the Flagler Technical Institute at (386) 447-4345 or visit its website.