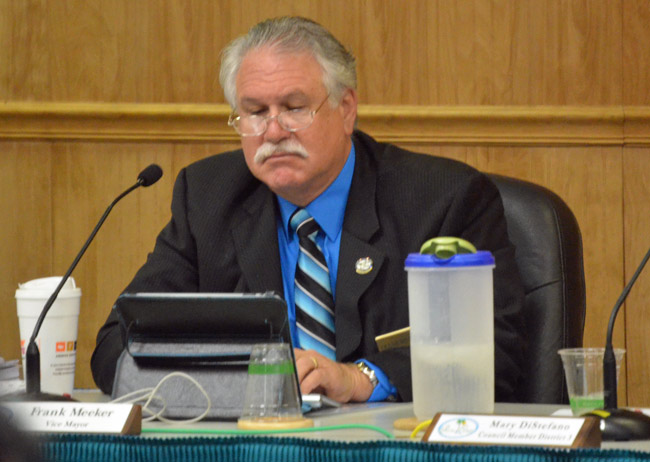 Matthew Arlen is a police officer for the Southeastern Pennsylvania Transportation Authority. Last year he wanted to run for school board. The United States Office of Special Counsel told him he couldn't. The Hatch Act, a federal law that forbids political candidates from campaigning for federal, state or local offices if their job is paid for even partly with federal funds, was in effect. And Arlen's bomb-sniffing dog was paid for by the federal Department of Homeland Security.
Same story with Terrence Hurley. He wanted to run for a county office in Albany, New York. But he was the Port of Albany's chief financial officer, and the port had just received federal stimulus dollars to have its dock and wharf rebuilt. So Hurley couldn't run.
It's now Frank Meeker's turn. Meeker is a Palm Coast City Council member. He is also a senior regulatory scientist with the St. Johns River Water Management District, where he's paid $85,000 a year. He's running for a Flagler County Commission seat against fellow-Republican Dennis McDonald. The winner will face Independent Abby Romaine in November.
Tuesday evening, Albert Cordwell, a Palm Coast resident and a member of the Ronald Reagan Republican Assemblies (the local insurgent group that's been trying to overthrow establishment Republicans, and that backs McDonald against Meeker), told the Palm Coast City Council that "a federal complaint has been filed regarding Mr. Meeker's running for the Board of County Commissioners." (Meeker had been at the meeting briefly, but had by then left to take part in a forum hosted by the Hammock Conservation Coalition.)
Cordwell continued: "I believe this is a federal violation of the Hatch Act, which restricts partisan political activity of individuals principally employed by state and local agencies, who work in connection with programs financed in whole or part, by federal moneys. As many of you know, Mr. Meeker is currently a full-time, well-paid state regulator with St. Johns Water Management trust that is federally funded by the Congress by the 1972 Clean Water Act."
To say that the St. Johns Water Management District is federally funded is a stretch. The district's current budget is $205 million. Federal dollars account for 0.4 percent of that, or $800,000.
In April 2010, Meeker asked William Reischmann, the Palm Coast city attorney, whether Florida law prohibited Meeker from holding or running for a partisan office while working at the water management district. Reischmann told him there was no such prohibition, because district employees "are not employees of the state," and as such don't fall under state restrictions. "Because you are not a career service employee of the state, or even a state employee for that matter, you would not be prohibited from holding or being a candidate for a county-wide 'partisan' office," Reischmann wrote.
Meeker unearthed the memo after the Tuesday night meeting and sent it to reporters, saying he was in the clear. But he isn't, quite: the memo addresses Florida law. The Hatch Act is federal law. The question is whether the dollars in the water management district's budget are significant enough to trigger the Hatch Act. Meeker says the state law referred to in the memo covers him for the Hatch Act as well.
Meeker has the sympathy of the head of the federal agency that administers and judges the Hatch Act. Carolyn Lerner heads the United States Office of Special Counsel. That's where Hatch Act complaints are filed. In 2010, the office advised individuals 4,320 times on it, and faced a caseload of 526 complaints. Lerner thinks the current application of the Hatch Act is somewhere between ridiculous and absurd.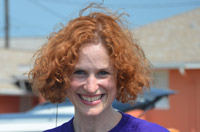 Lerner wrote that the act, at its best, keeps people in power from abusing their position by prohibiting government supervisors from coercing underlings to work or contribute to their campaign, and by shielding the federal workplace from politicking. "But at its worst, the law prevents would-be candidates in state and local races from running because they are in some way, no matter how trivially, tied to a source of federal funds in their professional lives," Lerner wrote in a New York Times OpEd last October.
"Increasingly," she continued, "the act is being used as a political weapon to disqualify otherwise well-qualified candidates, even when there is no indication of wrongdoing. An allegation that a candidate has violated federal law — simply by stepping forward to run — can cast a cloud."
That, of course, is the intention against Meeker. Though a Republican, Meeker is only the latest in a series of targets by the Ronald Reagan Assemblies, whose candidates or their campaign supporters have used creatively merciless ways to undermine the credibility of their opponents or lock out voters from certain races.
Reached by phone this afternoon, Cordwell would not say who had filed the complaint against Meeker. He would not say whether he, in fact, had written the statement he delivered to the council. "Yes and no, how's that?" he said, when asked who had written the statement. ""I'm like the messenger, how's that?" On whose behalf? "I'd rather not say." Why not? "It'll come in due course," he said.
Cordwell had one suggestion: "Call Abby Romaine. She can give you information on that."
Romaine, the independent candidate in Meeker's race, said she had nothing to do with the complaint. But she's familiar with the Hatch Act. "I was coordinating a federal grant for the U.S. Department of Justice, and since my position was paid for by the grant from the federal government, I'm covered by the Hatch Act and had to resign to run," Romaine said. She was puzzled by Cordwell's reference to her.
The reference was not puzzling after all. Romaine is the vice president of the Hammock Conservation Coalition, where she has spoken about her resignation due to the Hatch Act. Bob Hamby is a member of the coalition, and knows Abby well, at least through the coalition. He was at the forum Tuesday evening, "smiling and shaking hands with me," Meeker said. Hamby is the president of the Ronald Reagan Republican Assemblies.
According to McDonald—Meeker's rival in the Republican primary—Hamby had been contacted by members to file a complaint about Meeker's alleged Hatch Act citation.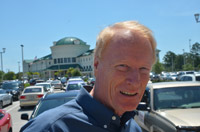 McDonald himself said he was "not at all" involved in the complaint, nor does he know who filed it. But he said someone had called Hamby and made an issue of Meeker serving not just at the water management district, but as a Republican state committeeman for two years, in supposed violation of the Hatch Act. McDonald wouldn't identify that someone, who told Hamby, "we need to file a complaint on this."
Hamby did not return a call this afternoon.
Last fall, Lerner, the head of the agency that oversees the Hatch Act, sent Congress proposed legislation to fix the Hatch Act "by removing restrictions on state and local government workers who want to run for elected office," she wrote. "This would not cost taxpayers anything. It would demonstrate respect for the independence of state and local elections, and would allow qualified candidates to serve their communities as elected officials."
McDonald supports the complaint, which was only half the issue Cordwell brought up to the council Tuesday evening. The other half was Meeker's eligibility to apply for and retake his own seat, by appointment, should he lose the election on Aug. 14.
By choosing to resign the way he did, just after a certain deadline, Meeker precluded the city from holding an election for the seat he's vacating. Meeker sent in his letter opf resignation days after the deadline passed. Had he done it earlier, the city could have held an election in conjunction with the primary or the general election to fill his seat. Instead, Meeker said he'd retain his seat until Nov. 6, and resign only then—meanwhile, running for the county commission, and forcing the council to appoint his replacement.
That appointment will take place after Nov. 6, when the remaining four council members, including the mayor, will interview applicants and take a vote, or many votes, until they have a majority appointment.
Cordwell asked whether Meeker would be eligible to apply to have his own job back. City Manager Jim Landon said he would be. "Then he will be like any other applicant if he does apply, as just a citizen that's not running," Landon said. "Then it will be up to city council to consider that application along with any other citizen in District 2 that meets the qualifications as per our charter."
A dozen people have applied. McDonald doesn't mince words about Meeker's plans: "If he's given up the seat, he's gone. That's what I think." Meeker this morning was cagey about whether he would apply, saying he's concentrating on his commission race. This evening, he said he would apply "if they asked me, I suppose," meaning his current council colleagues, but reiterated that for now, he's "not going there yet."