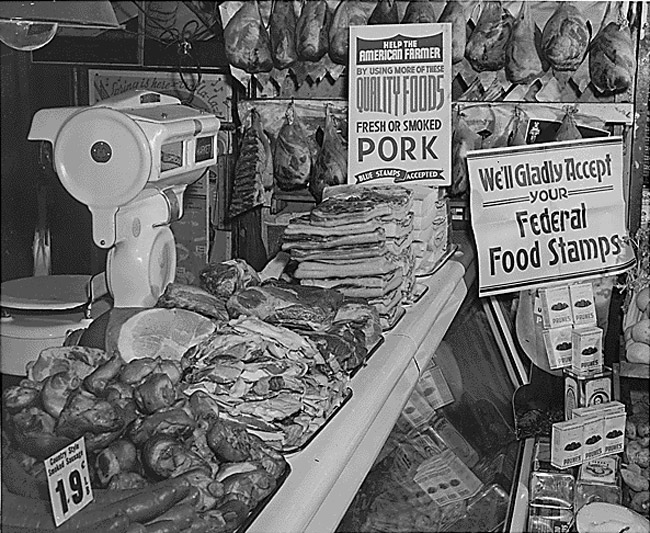 A proposal to prevent poor people from using federal assistance to buy certain snack foods was narrowly approved by a House committee Monday, but the sponsor said after heavy debate that he may change sections of the bill dictating what foods the aid can be used for.
Those restrictions weren't removed Monday, but bill sponsor Rep. Scott Plakon acknowledged he may need to at least make some changes, following concerns from other House members about whether deciding what the poor can eat is fair game for the state to decide.
Federal law has always prohibited the use of food stamps to buy alcohol or tobacco products, pet food, soaps, paper products, household supplies, vitamins and medicines or hot food, which includes use of food stamps at restaurants. The Florida House bill, pressing a redundancy, again specifies fast-food and other restaurants as prohibited places where food stamps can be used.
The bill (HB 1401) passed the House Health and Human Services Access Subcommittee 8-6. As it stands, the measure would prevent recipients of Supplemental Nutritional Assistance Program, or SNAP, money from buying a long list of foods and drinks legislators define as "non-staple, unhealthy foods" including orange juice and many baked goods. "Such prohibited items," the bill reads, "include, but are not limited to, sweetened beverages, including sodas; sweets, such as jello, candy, ice cream, pudding, popsicles, muffins, sweet rolls, cakes, cupcakes, pies, cobblers, pastries, and doughnuts; and salty snack foods, such as corn-based salty snacks, pretzels, party mix, popcorn, and potato chips."
The bill leaves broadly undefined the terms "nonstaple, unhealthy foods."
The bill also calls for "culturally sensitive campaigns to promote" the prohibitions "as well as the benefits of healthy and nutritious eating habits."
Plakon, R-Longwood, disagreed with those who said the measure represents an overreach.
"This is money being taken from one taxpayer, and out of compassion being given to another," he said. "So I think it's entirely reasonable for the Legislature to put restrictions."
With the ban on certain food purchases drawing much of the debate on Monday, the bill in the House eventually will likely focus more on preventing the use of the food aid program's electronic benefit transfer (EBT) cards in Internet cafes.
Among those who voted for the bill Monday were Rep. Dana Young, R-Tampa, and Rep. Felix Jose Diaz, R-Miami – with whom Plakon said he'd be working to fix their concerns with the section on prohibited foods.
"I understand what drove him to file this bill, and it's getting Internet cafes under control," Young said. "But I don't want people telling me what to eat and I don't think it's right for us as a government – even if they happen to be poor. Even if they happen to be on food stamps."
An amendment by Rep. Mark Pafford, D-West Palm Beach, would have made an exception for cake or cupcakes on a child's birthday. But it was voted down, partly on Young's argument that the entire food stamp section needed a revamp.
Among the problems opponents cited was that HB 1401 would ban use of EBT cards in retail establishments "licensed to sell malt, vinous or spirituous liquors."
"To me, that looks like every grocery store or CVS or Walgreen's in the state," Young said.
"The intent is [banning the use of EBTs in] liquor stores," Plakon responded.
Young said the bill would place "a considerable burden on our retail establishments."
That was evidenced by the state associations that showed up Monday to oppose the bill – including the Florida Retail Federation and the Florida Beverage Association.
"I suspect for the good parts to move forward, I'm going to have to make some substantive changes," Plakon said after the meeting. "They clearly want the food stamp portion removed, and that may very well happen."
When Franklin Roosevelt introduced food stamps in 1933, the then-called the Federal Surplus Relief Corporation's purpose was to "expand markets for agricultural products, and to purchase, store, and process surplus agricultural products so as to relieve the hardship and suffering caused by unemployment." At the time, the nation was in Depression, and surplus food was not finding its way to markets. The initiative ended in the early 1940s and was re-started by President Kennedy in 1961 after his famed trips through Appalachia. The federal government changed "food stamps" to Supplemental Nutrition Assistance Program in 2008. Twenty-nine states, among them Florida, followed suit, though some states still call them food stamps. Food stamps have periodically been ideological lightning rods, especially during Republican administrations or by Republican oppositions intent on scaling back spending or "entitlements."
Newt Gingrich, a contender for the GOP's presidential nomination, has described President Obama as "the best food-stamp president in American history," a slur that has won him accolades from many party faithfuls. But attacks on the food stamps program have backfired in the past, particularly when placed in factual contexts: the average weekly food stamp benefit per participant in Florida is just under $35, not nearly enough to more than slightly supplement a family's pantry. In October 2011, 3.2 million Floridians received food stamps, and 46.2 million Americans did. The program provides considerable support to food retailers, pumping $5.15 billion in federal funds into the Florida economy alone in 2011.
The House bill has two more stops, the Health Care Appropriations Subcommittee and the Health and Human Services Committee.
A similar bill (SB 1658) is moving on the Senate side of the Capitol, sponsored by Sen. Ronda Storms, R-Valrico. Her focus, however, is what types of food can be bought with SNAP money, though last week she agreed to drop the term "unhealthy" from her bill, and it passed the Senate Committee on Children, Families and Elder Affairs. It now goes to the Senate Budget Subcommittee on Health and Human Services Appropriations, its last stop.
–FlaglerLive and the News Service of Florida