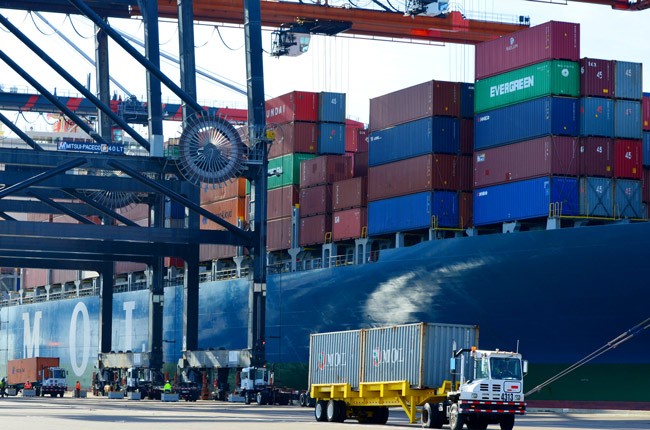 The top lobbying group for Florida's seaports wants the state to establish a marketing campaign to help lure cargo-shipping companies from major ports in other areas of the country.
A study released this week by the Florida Ports Council calls for lawmakers to create an advertising effort to entice shipping firms to move cargo through the Sunshine State rather than ports in Savannah, Houston, New York or even Los Angeles.
The council's study on global-trade opportunities and challenges also wants lawmakers to create incentive programs to attract import-distribution centers as well as export-oriented manufacturing companies.
In addition, with the legislative session starting March 3, the study urges lawmakers to remove regulations that slow shipping and to keep money flowing for the ports.
"Florida has improved its position as the global pier for the U.S. and is one of the leading states for import and export of goods," the report said. "However, in this era of global competition for jobs and tax revenues, Florida's ports must continue to build a competitive logistics infrastructure."
Any marketing plan would have to challenge the ports in New York and Charleston, which are the key non-Florida ports used to bring imports to Florida from Europe, the report said.
Ports in Houston, Savannah, New York and Charleston, are major players used by Florida exporters to South America. And ports in Los Angeles, Long Beach and Savannah are top non-Florida ports that Florida importers use for Asian cargo.
No estimate has been made on the cost of such a marketing effort.
"The study has identified the issues. Now we have to build a marketing program and go after it," said Florida Ports Council Chairman Val Schwec, the director of the Port of Fernandina. "And it won't be easy, because other states are trying to keep it or add to theirs."
It remains to be seen how lawmakers will respond.
House Transportation & Ports Chairman Pat Rooney, R-West Palm Beach, said lawmakers are "committed to continuing their efforts to capture more cargo activity and increase job opportunities for Floridians."
Rooney has toured a number of the state's ports, and his subcommittee will take a field trip in March to the Port of Jacksonville, known as JaxPort.
Bill Johnson, the incoming chief executive officer of Enterprise Florida, the state's economic development arm, pointed to a work slowdown on the West Coast because of labor negotiations as an example of an issue Florida can use in its campaign.
"We all know what is happening on the West Coast of the United States," Johnson said. This is an "opportunity to bring in greater product and commodity from the West Coast, instead of the West Coast, directly to Florida from Asia."
As part of Gov. Rick Scott's proposed $9.9 billion budget for the Department of Transportation, $109.6 million would go for seaport upgrades. Lawmakers will consider that proposal this spring as they draw up a budget for the fiscal year that starts July 1.
Scott announced in his campaign platform last year that he wants to spend $300 million during his second term for improvements at most of the state's 15 seaports.
The platform came after Scott and the Legislature, using a 2010 trade and logistics study by the Florida Chamber of Commerce as a blueprint, spent $721 million on seaports the past four years, with PortMiami, JaxPort, Port Tampa Bay, and Port Canaveral among the biggest beneficiaries.
–Jim Turner, News Service of Florida