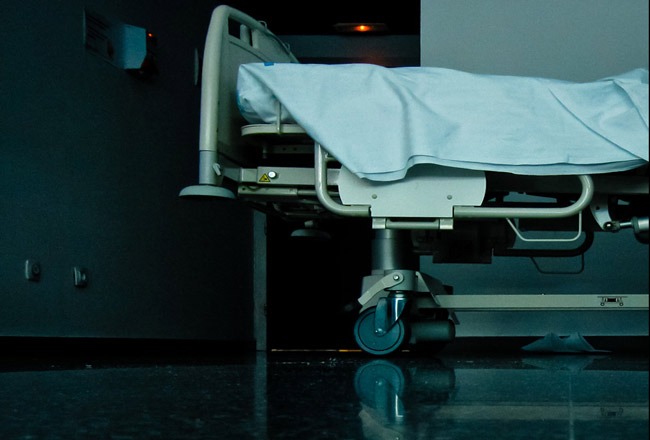 Florida and other states will have to fully expand Medicaid eligibility if they want to tap into billions of dollars in extra money under the federal Affordable Care Act, Obama administration officials said Monday.
The announcement cleared up a lingering question for states deciding whether to dramatically increase the number of people enrolled in Medicaid when the federal law, better known as Obamacare, takes full effect in January 2014.
The Affordable Care Act says the federal government would pay 100 percent of the cost of the expanded eligibility from 2014 through 2016. But states questioned whether the federal government also would cover the full costs for a partial Medicaid expansion — an idea that the Obama administration officials rejected Monday in a conference call with reporters and in documents posted online.
"The law does not provide for a phased-in or partial expansion," the federal Centers for Medicare & Medicaid Services said in a document. "As such, we will not consider partial expansions for populations eligible for the 100 percent matching rate in 2014 through 2016."
Kathleen Sebelius, secretary of the U.S. Department of Health and Human Services, also sent a letter to governors Monday emphasizing that the federal government would pay the full cost of the expansion in its initial years. After 2016, the federal share would gradually drop to 90 percent in 2020.
"We continue to encourage all states to fully expand their Medicaid programs and take advantage of the generous federal matching funds to cover more of their residents," Sebelius wrote.
Florida Republican leaders have been skeptical of the Medicaid expansion, at least in part because of potential long-term costs. Legislative leaders and Gov. Rick Scott frequently complain that the roughly $21 billion Medicaid program absorbs too much of the state's budget.
"Medicaid has grown faster than any other part of our budget," Senate Appropriations Chairman Joe Negron, a Stuart Republican who also chairs a select committee on the federal health law, said last week. "It's crowded out our ability to fund higher education, transportation and other equally valid and worthy parts of our budget. So as we make these tough decisions, we have to take that context into account."
Monday's announcement centers on a portion of the Affordable Care Act particularly aimed at expanding Medicaid eligibility for childless adults, who often do not qualify for the health-care program. The law would expand eligibility to people whose incomes are up to 133 percent of the federal poverty level, though officials say the eligibility limit actually would go up to 138 percent of the federal poverty level because of what is known as a 5 percent income "disregard."
Currently, a one person household could have income up to $14,856 and be at 133 percent of the federal poverty level, while a two-person household could have income up to $20,123, according to the website of the advocacy group Families USA.
The federal government already pays more than half the costs of Florida's Medicaid program. But paying the full cost of the expanded eligibility is designed as an incentive for Florida and other states to extend coverage to more people.
In Florida alone, the federal government would be expected to spend $863 million during the 2013-14 fiscal year on expanded Medicaid eligibility — a total that would grow to about $3.1 billion during the 2015-16 fiscal year. The state's costs are estimated to start at $79 million during the 2016-17 fiscal year and rise to about $330 million in 2020-21, according to August projections by state analysts.
Monday's Medicaid announcement also came as a deadline looms Friday for states to notify the federal government about how they plan to handle health-insurance exchanges under the federal law. The exchanges, which will start operating in January 2014, will be online health-insurance marketplaces designed to help people shop for insurance coverage.
If states don't establish exchanges, the federal government will do it for them. Another option is for states and the federal government to form partnerships to operate exchanges.
During Monday's conference call, federal officials announced that six states have received conditional approval for their exchanges. Those states are Colorado, Connecticut, Massachusetts, Maryland, Oregon and Washington.
Federal officials initially sought answers from states in November about exchange plans, though a deadline was pushed back to Dec. 14. In the documents released Monday, federal officials said they would not extend the deadline again.
Florida House and Senate leaders have already made clear the state will not run a health-insurance exchange in 2014, as a decision could not be made until the 2013 legislative session. That position was reiterated Monday in a new Senate webpage about the federal health law.
"Florida, and several other states, did not submit a letter to the Secretary of Health and Human Services by the November deadline to indicate an intention to operate a state based exchange for health care coverage in calendar year 2014," the new Senate webpage says. "Another deadline is set for December 14, but Florida's position is unlikely to change at that time."
–Jim Saunders, News Service of Florida