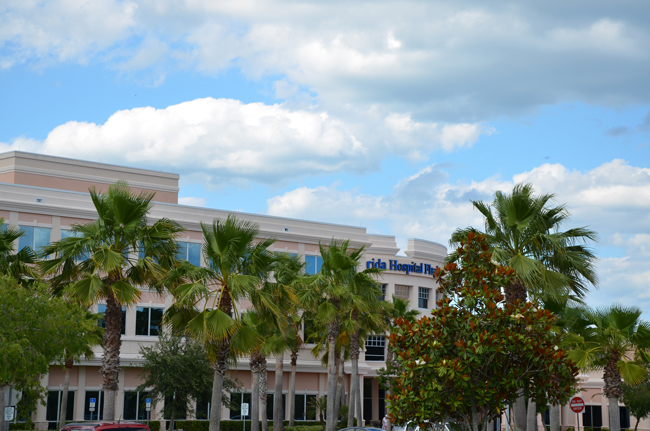 Florida Hospital Flagler is now one of the most electronically connected hospitals in the nation, ranking among just 4 percent of some 5,000 hospitals in information technology investments.
This week, the hospital won HIMSS Analytics's so-called Stage 6 designation, on a scale of eight IT-related stages (from 0 to 7, so Stage 6 is the next-highest), joining just two other hospitals in Florida with that distinction: Halifax Hospital in Daytona Beach and NHC Healthcare Systems in Naples. Nationwide, 231 hospitals have gained the Stage 6 designation. Only 57 hospitals have reached the Stage 7 designation.
In 2005, HIMSS Analytics, a Chicago-based health care consultant and analyst that helps hospitals foster optimal uses of technology, developed the seven-stage system to track how well hospitals are adopting to computerized record-keeping. Hospitals that have notched up Stage 2, for example, enable physicians to access and retrieve patient information through a "clinical data repository" (CDR, basically a hospital database), while enabling the hospital to share that information with the patients' health providers or insurers beyond hospital walls. Stage 5 integrates pharmacy documentation with existing patient safety checks. In mid-June, for example, the hospital started scanning barcodes on patients' wrist-band identifications as one more way to ensure that they are receiving the correct medication.
Stage 6 has more to do with insurance and government accountability programs, enabling hospitals to address various industry requirements such as privacy paperwork and government quality reporting programs. The next and final stage would have all physician and nursing transactions done in a paperless environment. But by reaching each stage, a hospital has also integrated the achievements of all previous stages in its routine operations, including accruing advantages over competitors for patient safety, clinician support, clinician recruitment, and competitive marketing for consumers and nurse recruitment.
"This designation is a reflection of our employees' continued focus on improving processes and providing the safest and highest quality care for our patients," said Florida Hospital Flagler President and CEO David Ottati.