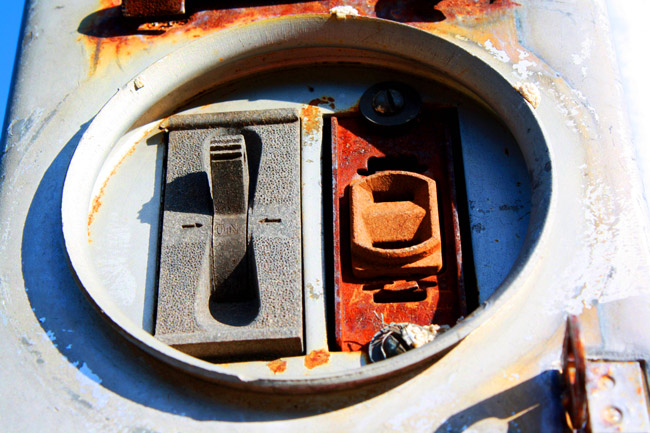 The contractor would come in to a house and talk about installing plumbing lines or installing three shampoo bowl sinks. He'd also agree to install electrical wires and electrical outlets or ceiling light fixtures. He'd work out the agreement verbally. He'd give an estimate: $400 to $700 for the plumbing work, $60 for each for light fixtures.
What the contractor would not know was that he was negotiating with undercover agents and being recorded. Nor would the contractor know that, if he was unlicensed, as many were during the sting operation, he'd be arrested.
Ten such unlicensed contractors were arrested in a coordinated two-day undercover operation from a house in Bunnell. All but two of the suspects were from Flagler County.
Investigators placed calls to individuals who had advertised services that would have required that they possess a Florida contractor's license. The ads appeared in newspapers and on the Internet. Investigators then scheduled appointments with these unlicensed individuals to receive an estimate for work at a home on South Railroad Avenue in Bunnell. After completing the operation earlier this week, investigators moved in Thursday to arrest 10 individuals on charges of performing Construction without a License or Electrical work without a License. Five of those arrested Thursday have previous convictions for violations of the state licensing requirement.
The investigators working on the operation involved deputies assigned to the Safe Neighborhood Unit of the Flagler County Sheriff's Office, who worked with the Florida Department of Business and Professional Regulation, the City of Palm Coast Business Tax Department, the Flagler County Building Department, and the Florida Department of Financial Services – Divisions of Fraud and Workers Compensation.
"The individuals caught in this sting operation prey on residents of our county, taking money out of the pockets of hard working legitimate business owners," Flagler County Sheriff Jim Manfre said Friday. "Many of these phony contractors have prior criminal records and are people you really don't want inside your house or around your family."
Jay Maher, supervisor of the Business Tax Department for the City of Palm Coast, urged residents to check the state's Department of Business and Professional Regulation website as well as those of Flagler County and City of Palm Coast to see if a contractor is licensed. He also suggested that before any money changes hands, residents request the contractor provide proof of insurance. "Many of those arrested are people we get complaints on all the time," Maher said. "Homeowners need to be aware of the risk they take when they hire someone who is not licensed. What initially may seem like a good deal often ends up costing the homeowner a lot more."
Those arrested and charged with construction without a license and doing electrical work without a license (some as misdemeanors, some as felonies) were:
John Vincent Benning, 46, 4 Carol Court, Palm Coast.
Mark C. Green, 52, 18 Woodborn Lane, Palm Coast.
Elias Jorge Torres, 33, 9 Pine Hurst Lane, Palm Coast.
Joseph Owen Ricker, 51, 27 Webb Lane, Palm Coast.
Russell Alan Iglesias, 55, 4571 Canal Ave., Bunnell.
Dennis Dean McDonald, 65, 120 Bridgehaven Drive, Palm Coast.
Robert James Barrow, 53, 2930 N. Oceanshore Blvd., Flagler Beach.
Lawrence Jeffrey Cohn, 28, 801 Coleman Ave., Deltona.
Earl D. Jacobs, 57, 606 River Fern Lane, Deland.
Raul Troche, 57, 70 Belleaire Drive, Palm Coast, was charged with just Construction without a License.
Charging affidavits were completed on two other subjects for Construction without a License. The affidavits are being submitted to the State Attorney's Office to consider filing formal charges.
Unlicensed activity is illegal and can result in misdemeanor or felony charges if an individual is convicted. Floridians may report any suspected unlicensed activity to the Florida Department of Business and Professional Regulation by emailing [email protected] or calling the Unlicensed Activity Hotline at (866) 532‐1440.