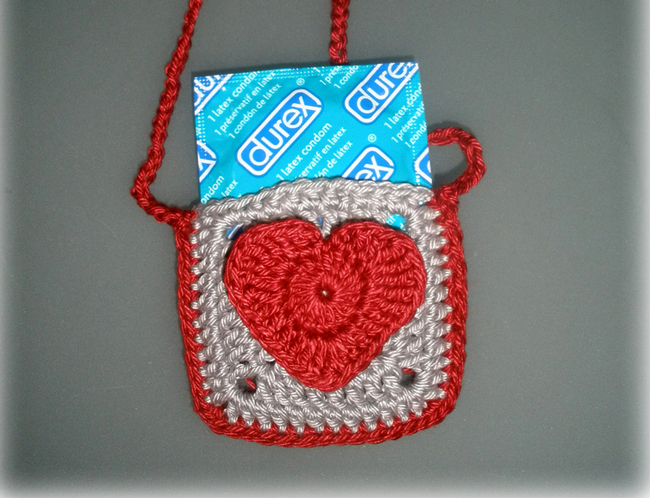 Almost one-third of Flagler County's middle school students are sexually active. Almost a quarter of those who say they're active say they had their first sexual experience before age 10.
Two-thirds of parents with children in Flagler schools would endorse dispensing condoms, with almost half saying they'd start in middle school. The overwhelming majority of students and parents say schools should teach more about sex and what to do to stay healthy, with more than half the students saying the teaching should start in the sixth grade or earlier.
---
Take the Survey (Until 5 p.m. Friday):
---
---
That's according to preliminary results—"very preliminary," Student Services Director Katrina Townsend cautions—of the broadest survey of attitudes about sex ever conducted in Flagler schools. The survey went to all district students this week, from sixth grade and up, and was available to all adults, parents as well as those who don't have children in the district. The surveys were available online and in hard copy form. They were broken down into three categories: one for students, one for parents with children in the district, and one for adults who don't have children in the district. That's the so-called "community member" survey.
By Thursday evening, 131 parents had taken the online survey, 44 "community members" had completed it, and 1,390 students had completed theirs online. Hundreds of hard-copy surveys were yet to be counted, especially from high school students, and the adult survey remains open online through 5 p.m. today. The preliminary numbers are based on those online numbers that have been crunched so far.
Other significant results: When asked at what age broader sex education should start, 38 percent of parents said grade six, 25 percent said grade seven, the two highest percentages. Just 7.5 percent said sex education should not be taught in schools. Among parents who took the survey, a little less than half were parents of elementary age children, the other half had middle or high school students. Some, of course, had children at both levels.
The "community survey" is significant because it presumably reflects responses from those who don't have children in the district but still help pay the taxes that run it—mostly retirees and the elderly. If those responses were presumed to be more conservative, they did not turn out to be: to the direct question of whether they'd make condoms available in school, 68 percent said they would, 32 percent said no. Of those who said they'd agree, 28 percent would start in grade six, the highest proportion of any grade, while 16 percent said they'd make them available to the high school grades. The other percentages were scattered between the middle school grades.
Scientifically, the more reliable numbers were from the student survey, because the sample, even in preliminary form, was far  larger, and it was more exclusively targeted: the online survey could have been taken by anyone with online access, from Flagler County to Pakistan to Sydney, Australia. (Generally speaking, it's very unlikely that people outside of the county would know about it unless they're reading the local press.)
Of the 1,390 students who took the survey, 12 percent are 11 years old, 26 percent are 12 years old, 24 percent are 13 years old, 18 percent at 14 years old, and just 13 percent are 15 or 16, with most older students' results not yet in.
Among all those respondents, 31 percent said they were sexually active, with 23 percent of those saying they'd become active before age 10. That works out to about 112 students out of the 1,390, or 8 percent of the total sample.
Some 21 percent said they'd become active between age 10 and 12, and 44 percent saying they'd become sexually active between age 13 and 15.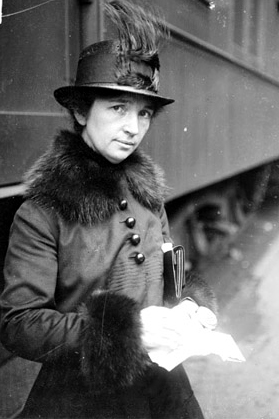 Keep in mind: the survey questions did not specify what type of sexual activity defined being sexually active in students' minds. Those numbers don't mean that so many students had intercourse or oral sex at those ages. And one student's definition of sex may vary widely from another's: heavy petting is a sexual activity. So is masturbation, though liver-wielding Portnoys aside, not one usually associated with the kind of teen sex that traumatizes parents.
"We were trying to gather data without being too intrusive, or too detailed," Townsend said of the survey questions.
Among student respondents, 69 percent said they knew someone his or her age who was sexually active, and 52 percent said they would take condoms, if available at school, as opposed to 48 percent saying they would not. Those numbers should also not be misinterpreted: this is 52 percent of the total number of student respondents, even though only less than a third said they were sexually active. The majority, who are not sexually active, may be saying that they would not take a condom only because they would not need one—not because they objected to condoms in school. Again, the questions in the students survey did not differentiate. If anything, considering that a larger number of students were agreeable to condoms in schools than the number of students who are sexually active, the attitude shows more acceptance rather than less to contraception. That likelihood is underscored by the percentage of students who say sex should be more broadly taught: 71 percent.
While not complete yet, they strongly point toward particular trends: That more students are sexually active at an earlier age than many parents assume, that desire and expectation for better sex education is prevalent among students and parents, and that the availability of condoms in schools is no longer the contentious issue it was even 10 years ago: Just as coed dorms in college, virtually unheard of in the 1950s, became the norm after the 1960s, candor about sexual matters–from sexual activity to means of addressing its healthier approaches, such as through contraception—is becoming a norm, even in Flagler County.
That's partly the reason the school district decided to take the lead on the issue and more scientifically explore how to address a new reality before being overrun by its consequences: while Flagler County teens are less prone to giving birth than the state or national average, the rate in Flagler County is still more than three times that of most western nations; about 85 girls between 15 and 19 give birth every year; those who do must choose between staying home or attending school through a young-mother program; the rate of sexually transmitted diseases, including HIV-AIDS, is rising; and the district's sex-education curriculum is all but non-existent, even though it is officially an abstinence-only curriculum.
Given those realities, the question for school board members was how to move forward. Board members were not interested in devising a new policy and imposing it on the district. Under Townsend's leadership, they agreed first to hold small focus groups with parents, students and other community members, which Townsend did, to get a first impression of where matters stood in students' and parents' minds. While some people may be surprised by the survey's results, particularly the early ages at which students are having sex and their more liberal attitudes toward contraception, Townsend was not: she'd been hearing and speaking about that in those focus groups all along.
A statewide survey had also pointed out similar trends. But the school board wanted its own. Based on that general survey, board members would have a stronger feel for how to proceed next—whether to continue exploring a revamp of the district's sex-ed curriculum, or whether, in the face of broad opposition, they should drop that initiative for now. Townsend devised the survey. The school board approved it. And this week, the survey was administered.
There were a few objections. Townsend said she received three emails or phone calls from individuals complaining about the fact that the survey had gone out to younger students, or that they had not been informed about it ahead of time. The parent of a sixth grader who spoke to FlaglerLive said she had been unaware of the survey until her child informed her. The parent, who'd been out of town until Thursday, was not opposed to more open-minded discussions about sex, particularly in the higher grades, but she objected to the fact that the survey went to sixth graders, who hadn't yet had discussions about sex, and she objected to the format of the permission slip: it enabled parents to opt their children out of the survey, but if the permission slip wasn't turned in (or an email not sent to Townsend requesting the opt-out) the assumption was that the student could take the survey.
Still, Townsend said, complaints were extremely rare compared to the number of people involved in the survey.