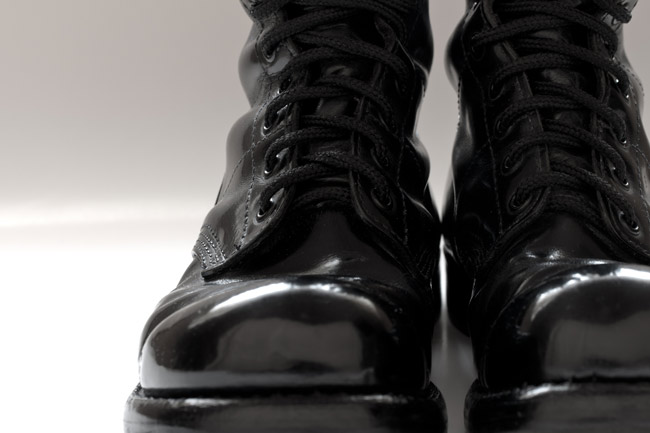 With summer as the school district calendar understands it ending six weeks earlier than creation intends it, the school board just approved its new Code of Student Conduct, in time for classes resuming next week, on Aug. 16.
The 51-page document (see below) is much like its 2010-11 edition, with two significant changes: The dress code has been re-written to reflect the district's new uniform rules and penalties for those who break them. And the bus transportation policy has been amended to specify that elementary-age students who live less than one mile from the school, and middle and high school age students who live less than two miles from school, are not authorized to ride a school bus. That's not a new policy, but it had not been previously spelled out as explicitly, leaving room for a lot of negotiations. The district, facing more cost cuts, may take a harder line.
Much of the focus will be on the dress code, or what the code of conduct defines as "a school uniform," which must be worn "at all times while attending school or any school-sponsored activity during the school day." The school board adopted the uniform policy last spring after much debate and disagreement on the board. Three board members wanted the policy: Colleen Conklin, John Fischer and Sue Dickinson. Two didn't: Andy Dance and Trevor Tucker. The policy advocates justified the initiatives by claiming that uniforms would improve discipline and academic performance. Opponents said this wasn't the time to impose a new mandate on parents, with almost two out of three children in the district on free or reduced lunch, a sign of hard times.
When, after several public forums, including intense student opposition to uniforms, it was clear that the three board members' position would hold, Tucker joined the majority in the vote approving the new policy. (An earlier version of this story incorrectly included Dance in the vote for approval.)
It's not a strict uniform policy by any means. Students must wear khaki, tan, navy blue or black pants. They may wear blue or black jeans. They may wear shorts of the same colors. Girls may wear skorts or skirts of the same colors, as long as they're not higher than 4 inches above the knees (10 cm in French class), and small trademark logos on the clothes is acceptable. Pants, of course, must have no holes: none of those trendy torn jeans will do. No tatters or unfinished hems, and the pants must be worn securely at the waist, making the lowering of pants below the hips, to show off underwear, inadmissible. If pants have belt loops, belts must be worn, except for students in third grade or below.
Shirts must be standard short or long sleeve polo style, Oxford style, or button-up dress shirt with a collar. Small logos are acceptable. But colors are limited to white, black or grey, with two additional colors at each individual school. In a big concession to students and faculty (teachers were worn out over having to enforce that one), the district will not make it mandatory for shirts to be tucked in. The code reads: "It is recommended shirts be tucked in." But cleavage "must be covered."
More permissiveness: sweatshirts and sweaters are acceptable as long as the required dress is worn beneath, but those outer garments must conform with the color policy. There are also generous, common-sense allowances for wearing the clothes of recognized organizations such as Boy or Girl Scouts on meeting days, and clothing worn for participation in special, school-sponsored activities. "Dyed hair and piercings will not be considered a dress code violation,
unless they are disruptive or unhealthy," the code states.
Disallowed: Hats, headgear, or any head covering, including bandanas, sweatbands, gang colors, sun glasses indoors, and du-rags. Also, no trench-coats. Prohibitions do not apply to religious head covering such as veils or yarmulkes. And school IDs must be worn at all times, at least by students. The dress code does not apply to faculty or staff.
"The superintendent," the code states, "in consultation with the principal, may waive the school uniform policy on a case-by-case basis for reasons such as, but not limited to, medical necessity or sincerely held religious belief, documented by a medical physician or religious leader." Also, no student will be penalized or denied attendance for not wearing a school uniform "if such failure is due to financial hardship." But the district has arrangements in place to provide clothing for those who can't afford it.
When a teacher or staff member makes a judgment about a student's clothing, the principal is the ultimate judge. But students committing infractions will be sent to the dreaded office. Parents may be summoned to bring appropriate clothing. In brief, a student will not be allowed to attend class when not wearing appropriate clothing.
Here are the penalties by grade:
Grades K through 6:
1st Verbal warning
2nd Parent contact/call
3rd Referral, one period in-school suspension.
4th Referral, three periods in-school suspension.
5th Referral and up, one day in-school suspension.
Grades 7 and 8:
1st Verbal warning
2nd Parent contact/call
3rd Referral, detention.
4th Referral, additional detention.
5th Referral and up, one day in-school suspension or Saturday school.
Grades 9 through 12:
1st Verbal and written warning.
2nd Parent contact/call. 45 minute after school detention.
3rd Referral, 90-minute after school detention.
4th referral and up, Saturday School (no showings of "The Breakfast Club").
The code of conduct leaves silent the issue of political signs or buttons worn on shirts in support of certain campaigns. But courts have ruled consistently in favor of students' First Amendment rights along those lines. The grayer area is when a campaign shirt that abides by school colors includes logo-size support for a political candidate.
The policy does not apply to the district's two charter schools–Palm Harbor Academy and Imagine School–where stricter uniform policies apply.
In other changes to the code of conduct, "counterfeit drugs" has been added to the list of prohibited items on campus.

Here's a draft of the code of conduct the school board approved Monday evening. The additions appear in blue ink. The deletions appear with strike-throughs.