The following incident and arrest information was compiled using official documents, reports and affidavits obtained from government and law enforcement agencies. This feature is not inclusive. It is a sampling of reported incidents in the Flagler County area. Note: The U.S. legal system provides the presumption of innocence to those charged with a crime until guilt is proven in a court of law.
The previous crime report is available here.

A Very Strange Car Chase, and Arrest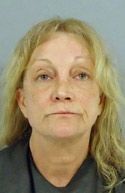 The early evening of Nov. 26, a Flagler County Sheriff's deputy was called to 30 Faith Lane in Palm Coast, where a resident said that a white SUV was observed driving up and down the block slowly, numerous times. The reporting party said the SUV driver was recently observed by neighbors living at a vacant residence near the 34 block of Faith Lane. The suspicion was that the driver was squatting there, or burglarizing the place. What followed was very strange. As the investigating deputy described it: "I observed a white Jeep Cherokee traveling eastbound on Faith Lane. At this time, I activated my emergency lights and siren and attempted a traffic stop on that vehicle at Faith Lane and Farrington Drive. The vehicle did stop at that point, but before I could exit my patrol vehicle, it proceeded to drive away. I then continued to follow the vehicle eastbound on Famngton Drive with my emergency lights and sirens still activated, but it did not stop. The vehicle then failed to stop at the stop sign at Farrington Drive and Florida Park Drive, before making a right turn onto Florida Park Drive. The vehicle continued to drive south on Florida Park Drive, stopping for a red light at Palm Coast Parkway westbound. I then exited my vehicle to attempt a felony stop, when I observed a female's head and hands exit the driver's window. The female smiled at me, waved and proceeded to drive south on Florida Park drive. The vehicle then approached another traffic light at Florida Park Drive and Palm Coast Parkway eastbound. The vehicle proceeded to drive through the red traffic light and made a right hand turn heading westbound into on coming traffic. The vehicle then turned around and continued to travel eastbound on Palm Coast Parkway, before ultimately stopping at the 300 block of Palm Coast Parkway eastbound. A felony stop was then conducted and contact was made with the driver, Deborah Brinkman, who advised that she was not sure what had happened. Deborah was not making much sense and was not following instructions. She denied any medical conditions and refused medical treatment. Deborah was then placed under arrest for fleeing or attempting to elude a Law Enforcement Officer and reckless driving and was issued a uniform traffic citation for both. She was also issued a uniform traffic citation reference fail to obey a traffic control device. Deborah was transported to the Flagler County Inmate Facility without incident. Through investigation, it was determined that Deborah was not under the influence of alcohol and/or narcotics." Brinkman is a 59-year-old resident of 23 Walnut Lane. The vehicle was removed from the scene by Rodger's Towing. Brinkman's dog, which was located in her vehicle, was turned over to the Humane Society. Bond was set at $2,750. As of the evening of Nov. 28, Brinkman was still in jail.
Suspected Car Thieves Escape
Just before noon on Nov. 25, deputies were dispatched to Espanola Park at 3570 County Road 205 in Bunnell, in reference to a stolen vehicle. There, Nateshawn Royal, 25, told cops that at 2 that morning he lost his keys to his vehicle at Espanola Park while attending a party. He locked his vehicle and was going to return in the morning when he had enough money to pay for a tow truck. When he returned in the morning, at about 10, the car, a gold, 2004 Ford Explorer sport track, wasn't there. While a deputy was gathering that very information from Royal, and starting to complete the stolen vehicle report, deputies saw a vehicle matching the Ford's description, traveling north on County Road 205, screeching its tires and swerving off the roadway into the ditch along the East side of CR. 205. The vehicle came to final rest just south of the Espanola Park. The reporting deputy writes: "I observed at least two black males run East bound from the vehicle into the woods back towards Espanola residential neighborhood. Nateshawn advised that he observed three black males run from the vehicle. Nateshawn further advised that one of the males had long dreadlocks and was wearing a white long sleeve T-shirt. Upon calling for back up units, a perimeter was set up and K-9 was notified. Fire Flight was also notified and was launched. Fire Flight arrived on scene and started a search pattern. K-9 four arrived on scene and began to track through the woods in the direction the suspects were last observed running. All attempts to locate the suspects were met with negative results. The search was called off and the perimeter was broken down. I did not observe any visible latent prints on the vehicle. I also did not attempt to dust the vehicle for latent prints due to the fact that the vehicle was completely covered in loose dirt and debris on the exterior and on the interior as well." A black Samsung metro PCS cell phone that possibly belongs to the suspects was found in the car, as was a Bunnell Probation Office paper dated November 9, from Officer Hayward. The paper did not contain any suspect information. The report contained no further information.
She Loses Her Job, Then She's Arrested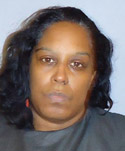 It was the evening of Nov. 19. Ronald Rollins, 49, of 7 Wells Place in Palm Coast, had just returned home. His wife, Alicia Greene, 44, and he began to talk. She told him that she'd just lost her job. The couple began a verbal argument over their financial situations. A deputy's report relates what followed: "Ronald stated that he was sitting on the couch in the living room and he contacted Alicia's mother on the telephone to update heron the situation. Ronald stated when he contacted Alicia's mother, it made her (Alicia) angrier. Ronald stated that Alicia attacked him while he was still on the couch. Ronald stated that Alicia attacked him by placing both of her hand around his neck and pulled them back towards herself, causing scratches on his neck. Ronald stated that he was able to get away from Alicia by leaving to the outside front of the residence, where he then contacted law enforcement. I visually observed two scratches, both approximately half an inch in length, on the back right portion of Ronald's neck, which appeared to be fresh. Ronald confirmed that those scratches were caused by Alicia from this incident. Ronald refused medical treatment and declined his option to complete a voluntary written witness statement." Alicia told the deputy that after telling her husband of losing her job, her husband became abusive toward her, "calling her bad names." She got angry at her husband, according to the report, "for him not being positive towards the reception of the news reference her losing her job. Alicia stated that Ronald contacted her mother and began advising her of her new job status, which she stated made her angrier towards him. Alicia stated that they both pushed each other and denied putting her hands around his neck to cause scratches." The deputy's investigation determined Alicia to be the primary aggressor and arrested her, charging her with domestic battery. Greene, a native of New York, had been jailed once before in Flagler County, in 2010, for failing to appear in court on a misdemeanor offense.
Threatening Palm Coast Data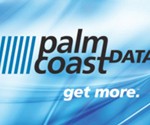 A Flagler County Sheriff's deputy was dispatched to Palm Coast Data at 11 Commerce Boulevard in Palm Coast the evening of Nov. 23 because of a suspicious incident. Alexander Wolfe, a 23-year-old supervisor at the company, said he was told of an unknown male calling and saying that Palm Coast Data had sold his information. Palm Coast Data is primarily a magazine fulfillment center, where numerous agents tend to customers' subscriptions and memberships in various organizations, fielding phone calls from across the country. This unknown male was upset and requested all of his information back from Palm Coast Data, according to the ensuing police report. Wolfe said he was told that the male mentioned he could blow up the place. Wolfe said the man called from phone number (661) 748-0240, a "Skype" number that could not be further traced. The 20-year-old Palm Coast Data employee who fielded the suspicious call told the deputy that the call had come in at 5:18 p.m. The man started the conversation with this opening line, according to the report: "Just so you know, I'm fucking mad at you." The conversation continued with the man accusing Palm Coast Data of selling his information or phone number to other magazines. The man claimed he was getting phone calls from other magazines and he wanted Palm Coast Data to call whoever they sold his information to and get it back. The man continued to state, according to the report, that "he did not care if Palm Coast Data had to blow up the place to get his information back." The man then asked to speak with the legal department of Kraus Publication, but was told he had to hold, and the man refused. He then asked to speak with the employee's supervisor. He was again told he had to hold and again the man refused. The man then said: "I can blow you up for this." The conversation then ended. The whole exchange had taken about 60 seconds, according to the employee. Kraus Publication used to be a Palm Coast Data account, but no longer. A deputy's internet check for information on the number located only different chat forums linking to a Skype number that several people have been using it for scams.
A String of Break-ins on Buffalo Bill Place in Palm Coast
Several vehicles were broken into on Nov. 25 on Buffalo Bill Place in Palm Coast. At 3 Buffalo Bill Place, a GPS system was stolen from a Kia Rio. The owner hadn't locked the car at night. At 5 Buffalo Bill Place, a truck key was stolen, though the truck itself, a Chevy C1500, was still there. At 8 Buffalo Bill Place, jumper cables, a man's watch and a GPS system were stolen from two cars parked there, a Toyota Scion and a Hyundai Sonata. Both vehicles were left unlocked, and no forced entry was made in either vehicle. The majority of larcenies from vehicles in Palm Coast occurs to vehicles left unlocked.
Threatening a Horse
The evening of Nov. 26, a Flagler County Sheriff's deputy was sent to 634 County Road 80 when Gerald Cheal, 67, called 911 stating that his neighbor's horse was on his property again and he wanted something done about it. Cheal had allegedly threatened to shoot the horse if it wasn't removed immediately. The dispatch center (911) was able to contact the horse owner, Megan Garland, whose boyfriend, Jarret Register, 20, responded to return the horse. Register requested that the deputy stand by, because when this has happened in the past he has had words with Cheal and didn't want any problems. The deputy explained to Cheal that Florida statue 828.125 (3) makes it a crime to threaten to shoot a horse or livestock. Cheal was very surprised and apologized. He said he was so angry because the horse hurt one of his horses a few weeks ago and he had an $800 vet bill. Cheal said he had no intent to actually shoot the horse and now realizes he could be arrested for even making statements like that in the future. The deputy stood by while Register retrieved the horse and secured it back home.
Arrested for Leaving the Scene of an Accident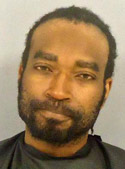 Rudolph D. Hunter, 47, of Palatka, who was jailed in 2010 in Flagler for driving without a driver's license, was jailed again on Nov. 21 for leaving the scene of an accident. It was almost 11:30 p.m. that evening when a deputy was dispatched to 2925 West State Road 100 in Bunnell, because of a crash. A beige 1997 Chevrolet pick-up truck had crashed along the wood line. The vehicle was unoccupied and no one was in the area. The deputy got the truck owner's identity through dispatch. The driver's wife, contacted through the emergency contact information listed for Hunter, said her husband had just called her and stated to her that he had screwed up and was hiding in the bushes, according to an arrest report. Investigation revealed that he was traveling west bound on West State Road 100 when he ran off to the north side of the road, across from #2925, and subsequently struck a tree, causing damage to the landscape, valued at $200. The damage to the car was estimated at $4,000. A K-9 unit was called in, and ran a track from the crash scene through the woods, down a dirt road where Hunter was located hiding in the wood line off an unknown dirt road approximately half a mile from the scene. He had glass on his face and in his hair, glass consistent with the windshield and driver's side window which were broken, the report states. "After Rudolph was arrested and read his Miranda rights, he was talking to me about how he was fishing in Flagler Beach, and that he was on his way home after a long day and he crashed his vehicle due to being tired," the sheriff's report states.
Other Burglaries and Larcenies and Miscellaneous Matters
Walmart customer reported his wallet stolen while partaking in Black Friday shopping there on Nov. 23.
Vincente Valladares, 34, of 54 Russell Drive in Palm Coast, was jailed on a charge of having no valid driver's license after he was involved in a crash (no injuries) on Nov. 27 at the intersection of Whiteview Parkway and Ravenwood Drive, with his Ford Focus.
Some $5,350 worth in tools and equipment reported stolen from a barn at 2829 Sandlewood Lane in the Mondex sometime between Nov. 21 and 26.
Exterior door damaged in a suspected burglary at 27 Seward Trail East in palm Coast sometime between Nov. 23 and 26.
Jewelry and TV-VCR reported stolen at 12 Renn lane in Palm Coast on Nov. 26.
An auto transport trailer valued at $6,500 was reported stolen at 2751 Moody Boulevard in Palm Coast on Nov. 25.
GPS system reported stolen from a vehicle
Stolen car tag reported at Grand Oaks Rehabilitation Center at 3001 Palm Coast Parkway, on Nov. 25.
Jewelry valued at $10,000 reported stolen at 21 Raleigh Drive in palm Coast, on Nov. 24.
Bicycle reported stolen at 82 Foster Lane in Palm Coast on Nov. 24.
Chainsaw and lawnmower reported stolen at 1521 Hickory Street in Bunnell on Nov. 23.
Red scooter–a Doodle Bug Baja 97cc, serial number LUAHYG1C691009391–was located at a vacant lot at 35 Parkway Drive in Palm Coast, and was unclaimed, on Nov. 21.
Rock thrown through the window of the house at 33 Wedge Lane in Palm Coast on Nov. 21, at about 1:25 a.m.
Adjustable trailer hitch worth $400 reported stolen at 100 Kiwanis Way in Palm Coast sometime between Nov. 16 and 20.
Gold jewelry reported stolen at 6 Riviera Estates in Palm Coast. The report was called in 24 hour after the burglary was discovered. When asked why the victim waited 24 hours to report the crime, the victim, Theresa McCall, said, according to the police report, that she'd immediately called the sheriff's office to report the theft, "but the response time was delayed due to heavy call volume." She remained on the line then decided to call back later.
Right-rear, driver's side window on a Chevrolet Malibu reported shattered at 36 Richfield Lane in Palm Coast on Nov. 19.
Moped reported stolen at the Palm Coast Public Library on Palm Coast Parkway, on Nov. 19.
Wallet reported stolen from an unlocked Ford truck at 24 Blakeshire Place in Palm Coast on Nov. 19.

DUI Arrests
Brandon McLean Earl, 20, of 68 Bayside Drive in Palm Coast, on Nov. 24.
Dee Kiraly, 48, of 20 Weber Lane, Palm Coast, on Nov. 25.
Dominic R. Gelts, 31, of 2250 Moody Blvd., #21, Bunnell, on Nov. 25.
Linda Buecker, 51, of 20 Ulysses Trail in Palm Coast, on Nov. 25.
Lisa Camarillo, 37, of 121 Pine Lakes Pkwy, #205, in Palm Coast, on Nov. 20.
Steven C. Jewels, 23, address redacted, of Palm Coast, on Nov. 17.