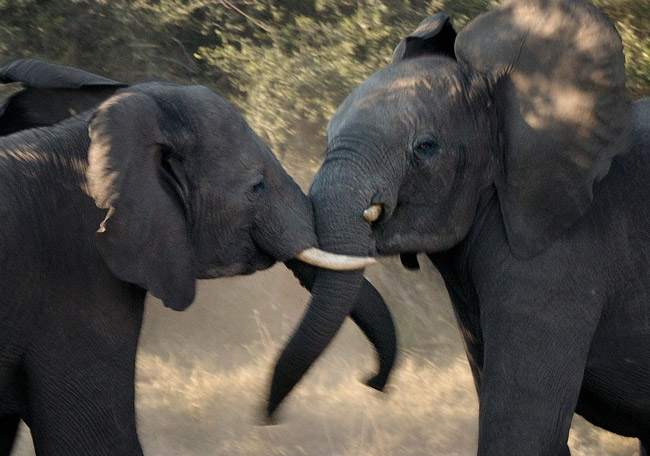 You'd think, considering their age, their august careers, their recent political victories, the greater voter registrations they're tallying, the vastness of a campaign headquarters they don't have to pay for—it's a hand-out from a candidate in St. Johns County and the Florida Republican Club—and the national attention they've been getting since last week thanks to their party's convention in Tampa, that Flagler County Republicans would have learned to behave with each other by now. Somehow, they haven't.
The latest incident, no less bizarre than a series of internecine quarrels that have noised up local Republican ranks all year, took place at their headquarters in the Staples shopping center on Old Kings Road in Palm Coast—what used to be that old Italian restaurant. It was Saturday morning. John Ruffalo, a member of the local pressure group called the Ronald Reagan Republican Assemblies, and a 70-year-old man, used force against a 72-year-old woman, and a fellow Republican, because he did not want her coming into the headquarters.
"You are not welcome here, and do not come in," Ruffalo told Patricia Sullivan, who happens to be married to David Sullivan, who happens to be the chairman of the Republican Executive Committee.
The Reagan group and the executive committee have been at each other's throats since spring, when members of the Ronald Reagan group sued the REC in Flagler County Circuit Court because the REC would not let Reagan members (many of whom are also affiliated with the Flagler County Tea Party Group) in. The case went to court but was settled out of court only a few weeks ago, with the REC essentially relenting and letting the Ronald Reagan members into the executive committee.
The fight was the culmination of mutually sour and often venomous feelings on both sides, with REC members representing established Flagler Republicans (think Jon Netts and Frank Meeker of the Palm Coast City Council, Sheriff Don Fleming, and Gail Wadsworth, the clerk of court who manages to play every Republican side there is) and the Reagan club pushing insurgent Republicans such as Debbie Laury and Dennis McDonald (candidates for the school board and county commission, respectively, who lost), Charlie Ericksen, who defeated establishment Republican Alan Peterson for a county commission seat, and, of course, Hutson. The Reagan group is so disdainful of the old guard that there's talk of it endorsing Abby Romaine, the independent and relatively liberal candidate for a county commission seat, against Meeker.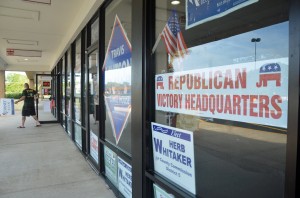 That internal brawl was only a first salvo. Anne-Marie Shaffer, another Ronald Reagan member, sued John Pollinger, a Republican running for sheriff, to try to keep him off the ballot, because she did not consider him a "pure" Republican (he'd been a registered Democrat his entire career in New Jersey). That case, which she lost but appealed, is now moot since both Shaffer's candidate—Ray Stevens—and Pollinger lost to Fleming (who is facing Democrat Jim Manfre in a rematch). There's also talk that Stevens will be endorsing Manfre, not Fleming, in another sign of the bitterness coursing through Republican jumbles.
So the scene, which local Republicans are calling their "victory headquarters," was primed for  an electrical storm.
Both Sullivans have a key to the Republican headquarters in the Staples strip mall, which, until the primaries, was paid for by the Travis Hutson campaign, according to Dave Sullivan; Hutson is the Republican candidate for the newly formed Florida House District 24 seat, principally covering Flagler County. He's running against Milissa Holland, the Flagler County Commissioner. Since the primary, Sullivan said, the headquarters have been paid for by Hutson and the Florida Republican Party. The Ronald Reagan club isn't paying for it at all, Sullivan said.
But there was Ruffalo, blocking Patricia Sullivan's way.
"Patricia," according to the police report the Sullivans filed later that day, "stated she unlocked the door and put one foot in, and that's when John Ruffalo forcibly pushed her arm back and said 'you are not welcome here and do not come in.' Patricia then stated John continued to block the door and said, 'this is the Ronald Reagan headquarters and you are not coming in.
It took Dave Sullivan's arrival, and his telling Ruffalo that members of the Flagler County Executive Committee had a right to the building, to be let in, though once inside Ruffalo continued arguing, according to the report. There were two witnesses.
In an interview today, Sullivan said he filed a report because "any red-blooded American" would come to the defense of his wife when she's being assaulted, and that he wanted a record of the incident, as Ruffalo never apologized. Sullivan wanted the report in the record in case another such incident were to take place. But he considered the matter "closed."
Ruffalo did not return calls to his cell and home.
The day after the incident, a sheriff's deputy visited him at his Collinson Lane home. "John," the deputy reported, "stated he did block the door to the Republican Headquarters and denied Patricia Sullivan access because she is a member of the Flagler County Republican Executive Committee. John Stated Bob Hamby told him the Flagler County Executive Committee is not allowed in the building. John also stated he never put his hands on Patricia and she pushed him several times while trying to get in the building."
That's not how Allison Rimer, a 58-year-old resident of Pebble Stone Lane and one of the two witnesses, described it to the cop, saying it was Ruffalo who pushed Sullivan when she tried to get in the building. No one involved wanted to press charges. Hamby did not return a call to his home. And Sullivan, who conceded that Ronald Reagan volunteers had been manning the headquarters quite consistently (Shaffer was, in fact, at headquarters until closing time this afternoon, and Ronald Reagan volunteers have also been responsible for a surge in local Republican registrations) this afternoon said the focus is on winning elections.
Mitt Romney would be proud.