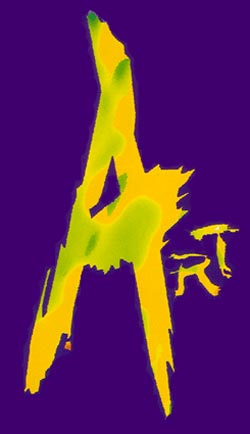 The Flagler County Art League is a non-profit, membership-driven organization representing the county's visual artists–painters, sculptors, photographers.
The league provides a forum for presentations, exhibits and discussions among members or between league members and the community art large, particularly through showcase events such as the league's annual Art in the Park show in April, the Creekside Festival in October, Sunday Afternoon with the Artists (a juried show in fall) and a holiday gala. The league holds monthly meetings between September and April, but no meetings in late spring or summer. The meetings are held on the second Thursday of every month at its home at City Market Place.
The Flagler County Art League also works in close partnership with the Flagler County school district and its many art teachers–judging students shows, providing exhibit space and working with students.
Almost contemporary with the initial development of Palm Coast, the Flagler County Art League was founded in October 1979 by Bob Scheibel, Heinz Koch and Betty Rae Bach to regularly bring the county's artists together, enable them to better express and showcase their talents and more widely disseminate their work in the community. Scheibel, the publicity chairman and president of the South East Art League in South Holland, Ill., before he moved to Palm Coast in 1977, wanted each monthly meeting of the league to publicize a particular art form or the work of a particular artist. The league held its very first meeting at the old Civil Center in Bunnell on Nov. 8, 1979. The league has since grown to a membership of about 250.


Location: At City Market Place, 160 Cypress Point Parkway, behind Walmart, in Palm Coast.
Phone: 386/986-4668
email: [email protected]
Gallery and Art Center at City Market Place (formerly City Walk) at 160 Cypress Point, Suite 207C : Features ongoing exhibits and a gift shop. Open Wednesday through Saturday from 10 a.m. to 4 p.m., and by appointment, especially for schools and community organizations looking to visit in groups.
Membership: An individual membership is $40 per year or $350 for a lifetime membership; families, $50 per year or $450 for a lifetime membership; students, $10.
President: The outgoing president of the art league in 2010 is Liz Monaco. Weldon Ryan, a former forensic artist with the New York Police Department, is the league president beginning in May 2010.
Web Site: http://flaglercountyartleague.org/
In the league's own words (from the league Web site): "Membership benefits include frequent events such as classes and special art gatherings. The Art League sponsors at least four art workshops each year. These hands-on workshops provide instruction and demonstrations that are an opportunity to study with local, national and international professional artists. All workshops are open to the public. In service to our community, each year the Art League chooses an art-oriented student to receive a scholarship. High school art students are encouraged to participate for their own special awards in our annual juried shows."
See Also:
[100410]